LARRY KUDLOW: Alvin Bragg is in danger of being overruled by his own grand jury
Kudlow reacts to the possibility of a Trump indictment
As you know by now, Manhattan District Attorney Alvin Bragg cancelled the grand jury meeting that was scheduled to take place today in New York, was expected to hear from at least one additional final witness and many thought would announce an indictment of former President Donald Trump.   
Now, Bragg, of course, is a renegade, left-wing radical DA, the author of no-bail, no jail, soft-on-crime policies in New York City backed by the far-left George Soros.   
Trump rival Governor Ron DeSantis said on Monday that Bragg and others like him "have weaponized their office to impose a political agenda on society at the expense of the rule of law and public safety."   
Another potential Trump rival for the GOP nomination, former Vice President Mike Pence, called it a "politically charged prosecution." Constitutional legal scholar Jonathan Turley called the allegations concerning Stormy Daniels "legally pathetic."    
MANHATTAN DA TARGETING TRUMP A HISTORIC 'ABUSE OF PROSECUTORIAL DISCRETION': HARVARD LAW PROFESSOR EMERITUS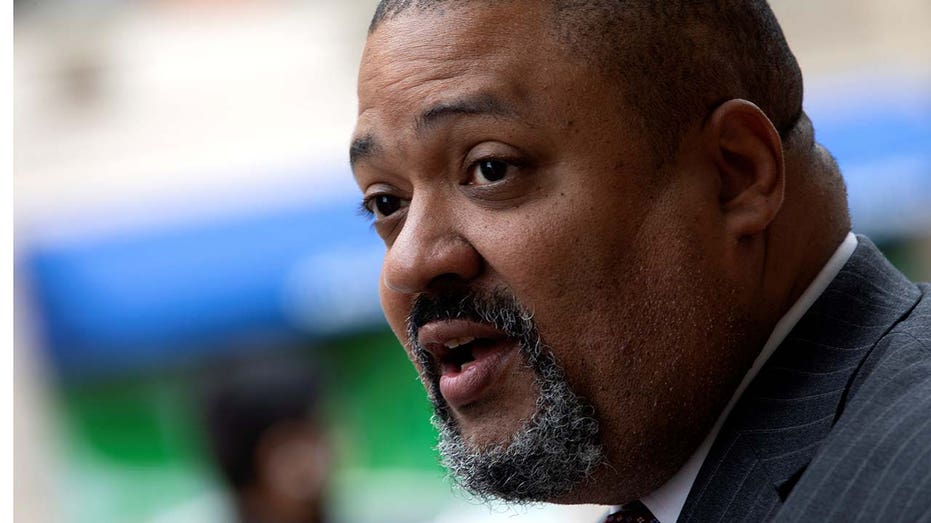 The Wall Street Journal editorial board, which has been highly critical of Mr. Trump's post-presidency, said it's impossible to overstate Bragg's bad judgement. I myself on Monday referred to it as a zombie case and an abuse of power.  Now, why has Mr. Bragg, who is overcome by the Trump derangement syndrome, cancelled today's grand jury hearing?   
Well, nobody knows for sure, I guess, but one could wildly speculate that Bragg has no case.  He's in danger of being overruled by his own grand jury.  Why?   
Well, in yesterday's grand jury testimony, lawyer Bob Costello, who used to represent Trump lawyer turned arch-nemesis Michael Cohen, destroyed Cohen's credibility. Cohen, of course, is already a convicted perjurer and Costello told the grand jury that Bragg withheld important email evidence that would've destroyed the idea that Cohen was representing Trump with respect to payments to Stormy Daniels or anything else to Stormy Daniels.  Here's what he told Fox News' Sean Hannity last night. Take a listen:  
BOB COSTELLO: "'So, I have to ask you now, do you have anything on Donald Trump? Anything?' and he said, 'no.' And I said 'Michael, think about this. Don't answer it quickly. You said that you were up on the roof ready to jump and I'm telling you that there's a way out of this if you have information. It has to be true. What do you have on Donald Trump?' and that's when he started with the same litany he used for the rest of the two hours, 'I swear to god, Bob, I don't have anything on Donald Trump."  
Bragg put six emails into the official record, but Costello testified that there were actually 321 emails and they show that the story Cohen is telling now to the grand jury is completely different from what he told Costello years ago. In fact, there's strong reason to believe that Cohen was acting on his own, not representing Trump.   
Cohen took out a home equity loan to pay off Stormy Daniels. Cohen worked out a deal with Daniels' lawyer. According to Costello, Cohen wanted everything to be secret. Didn't want his own wife to know. Didn't want Melania to know. He just went ahead and did it.   
Now, folks, I'm not in the courtroom. I don't know what is absolutely true or not true. I'm just telling you what Mr. Costello told Tucker Carlson on TV Monday night and Sean Hannity last night and John Catsimatidis on radio last night, but with 315 emails missing from the official record, and a well-respected lawyer like Costello, you've got to wonder if Costello's story is correct, Cohen's story is another lie, and Alvin Bragg doesn't have a thing on Donald Trump.   
Fox News Digital is reporting major dissension within the D.A.'s office. One source claimed Bragg is having trouble convincing the grand jury on potential charges due to the weakness of the case.  
Sources told Fox News there remains a real chance that Bragg does not choose to indict the former president. I'm just reporting this folks. You'll make up your own mind, but I will say, this would not be the first time the far left has ginned up a lot of baloney about Donald Trump.  Russia, Russia, Russia. Hoax, hoax, hoax. The Steele dossier, the Mueller Report, the Zelenskyy phone call. All these phony charges unproven in courts, or in Congress.   
We'll see how this story plays out. I make no conclusions this evening, but I do find it just a wee bit interesting that over the past month or so, Mr. Trump's polls have been sky-rocketing.   
CLICK HERE TO GET THE FOX NEWS APP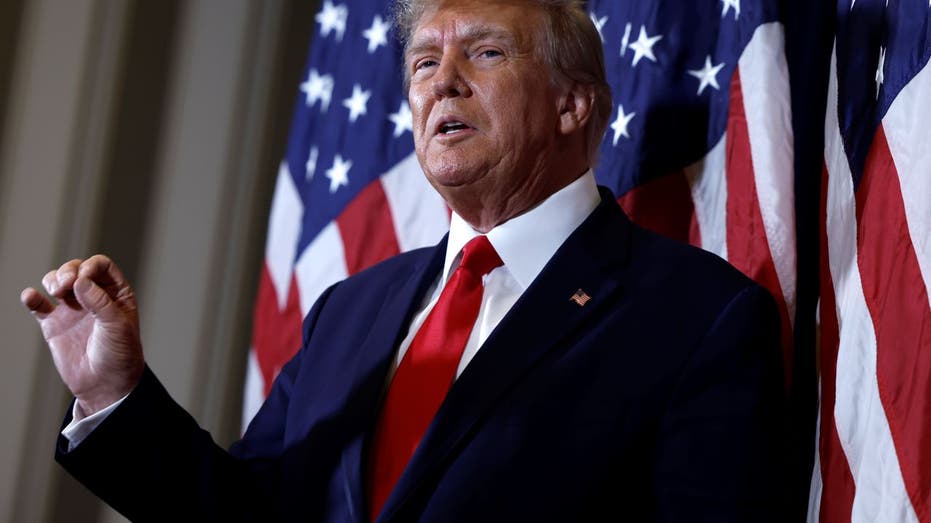 Even in recent days, with what may be an Alvin Bragg hoax to indict the former president, Mr. Trump's polls continue to rise. Sure, these are polls, not votes. I'm just reporting and you all will decide and that's my riff. 
 Now, by the way, the Fed did raise its target rate by a quarter of a point, stocks fell. Former Fed governor Kevin Warsh will be here in a little bit to talk about all that and I'm still worried about Janet Yellen's incredible de facto guarantee of uninsured bank deposits and how that will further damage an already weakened U.S. banking system. Steve Forbes and John Carney on that later on.   
This article is adapted from Larry Kudlow's opening commentary on the March 22, 2023, edition of "Kudlow."