NYPD not laughing at 'Joker' as film nears $80M opening weekend
The huge advance ticket sales for Warner Brothers' "Joker" film this weekend, is not the New York City Police Department's idea of fun.
Deadline reporting  "that a significant undercover" contingent of officers will be deployed to the city's movie theaters starting Oct. 3 when the film begins early previews.
An NYPD spokesperson stressed, "There are no specific or credible threats at this time," but awareness is high in a year of mass shootings in public spaces as well as past history. Warner's  The Dark Knight Rises featuring the Joker's nemesis, Batman was playing in a theater in Aurora, Colorado in July 2012 that was the site of a mass shooting.
With a win at the 76th annual Venice Film Festival last month and critical acclaim that has earned it a near-perfect Internet Movie Database score of 9.4 out of 10, "Joker" has been building up hype for weeks. The crime thriller's R-rating and star-studded casting that includes the like of Robert De Niro and Zazie Beets certainly haven't hurt either.
The solo feature film of Batman's greatest villain is described as a gritty character study of how the Joker came to be. This attempt at subversive storytelling has paid off for AT&T owned Warner Bros with "Joker" presale tickets outpacing the amount sold for Sony's anti-hero "Venom" film of last year on Atom Tickets, an online movie ticket retailer. In fact, Atom Tickets reported that "Joker" is the company's second-highest pre-sale after "John Wick Chapter 3 – Parabellum."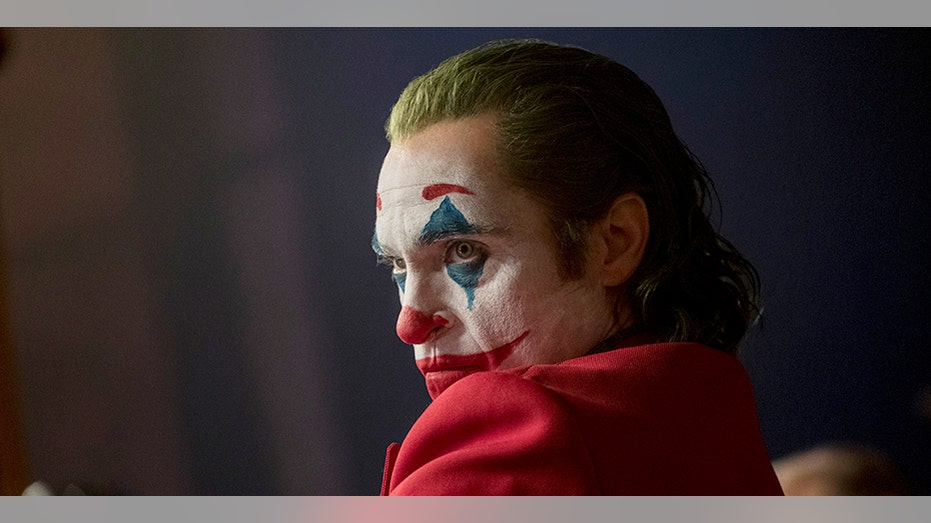 "Joker" is poised to have an $80 million-plus opening. The movie is expected to open in at least 4,000-plus theaters.
"Joker," which is highly inspired by Martin Scorsese's "The King of Comedy," according to a confirmation De Niro gave to Indie Wire — follows the life of Arthur Fleck and delves into mental health.
In the April teaser trailer, the Fleck's alter ego Joker, played by Joaquin Phoenix, is seen writing in a notebook the following line: "The worst part of having a mental illness is people expect you to behave as if you don't."
As chaos ensues later in the two-minute and 24-second video, that Fleck narrates, "For my whole life, I didn't know if I even really existed. But I do, and people are starting to notice."
These poignant lines have made people question whether Warner Bros is unintentionally glorifying violence.
An entertainment op-ed in the New York Post asked, "Given our era of unrelenting mass shootings and "incel" becoming a household term, it's sadly fair to ask: Will the Joker become a potential inspiration for would-be killers?"
CLICK HERE TO READ MORE ON FOX BUSINESS
Residents of Aurora, Colorado who were greatly impacted by the 2012 active shooting at a midnight screening of "The Dark Knight Rises" were moved enough to pen a letter to the media company in late September about safety and social responsibility.
Amid public questioning and concern, Warner Bros released an official statement on Sept. 24 that said: "Make no mistake: neither the fictional character Joker, nor the film, is an endorsement of real-world violence of any kind."
The character of the Joker has proven a successful property for DC Comics and Warner Bros. The DC graphic novel, "The Killing Joke" has been a bestseller in bookstores for years and the late actor Heath Ledger won an Oscar for his portrayal of the conniving clown in the 2008 film, "The Dark Knight."
In terms of global box office projections, "Joker" is currently set to make a $155 million open, according to a report from Deadline.
GET FOX BUSINESS ON THE GO BY CLICKING HERE 
An earlier version of this story reported that the character of Joker was seen in "The Dark Knight Rises" The Joker appeared in "The Dark Knight."