You'll Never Guess What's Costing the Average American Family $1,739 Per Year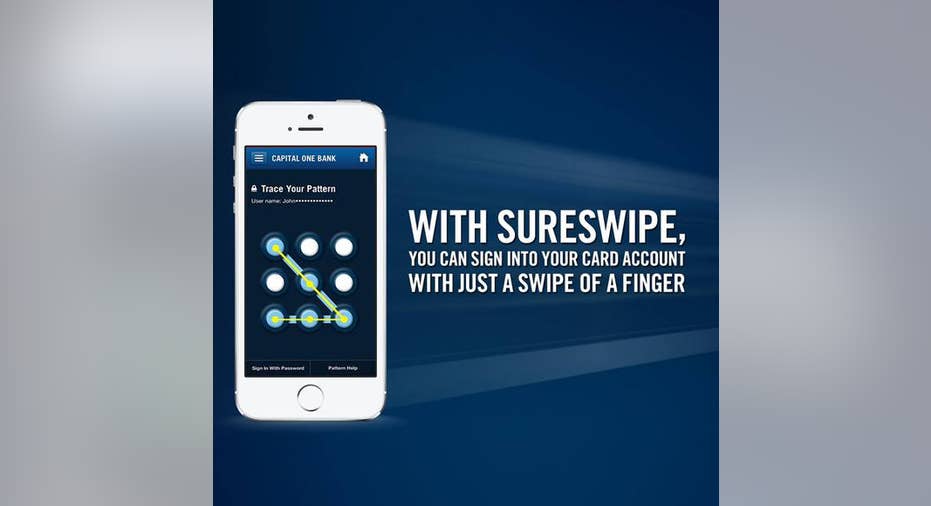 Image source: Flickr user Dan Moyle.
If surveys and U.S. economic data have shown us anything, it's that life can get expensive pretty quickly for the average American family.
According to the Consumer Expenditure Survey conducted by the U.S. Bureau of Labor Statistics in 2013, and as aggregated by ValuePenguin, the average U.S. household brought in $63,874 in income. Of this income, 16% of the average family's budget went to housing, 14% to transportation, 12% to taxes, 11% to utilities, and another 10% to food. These five costs alone accounted for 63% of the average American family's expenses in 2013. In fact, with debt payments and savings lumped together into a single category that comprises 8% of the household budget, it likely means the typical family isn't saving very much.
Based on data from the St. Louis Federal Reserve, the personal savings rate as of February 2016 was a scant 5.4%, which is well below most developed economic giants like Germany and France, and essentially confirms that U.S. households are living with little wiggle room.
The surprising thing costing U.S. households $200 billion per year Yet, a study released in 2013 by Tufts University demonstrated that U.S. households are losing a cumulative $200 billion per year, or $1,739 per household, because of one simple choice they're making.
Any guesses what's siphoning away a substantial portion of consumer income annually?
Image source: Flickr user Steven Depolo.
Would you have guessed cash?
According to Tufts University's The Cost of Cash in the United States, using cash as opposed to a debit or credit card is costing consumers and businesses both time and money. Specifically, Tufts estimates that using cash increased businesses costs by $55 billion in 2013, with retail theft being the largest single factor. It also lent to $101 billion in missed tax revenue because of off-the-books transactions. Ultimately, using cash over credit cost U.S. households $43 billion, with most of those costs deriving from time spent accessing their cash. Amazingly, the authors of this report characterized their cost estimates as conservative.
The authors found that those who are underbanked or in the lower income tiers tended to be at the highest risk of being charged fees for accessing their cash. At the time of the report, the average fee for a non-network ATM was $3.85. As of October 2015, based on data from Bankrate, that figure had jumped to $4.52 per out-of-network ATM transaction.
The Tufts report specifically noted that the underbanked were four times as likely to pay access fees to their own money, largely on account of having to use check cashing businesses to access their wages, or because of fees tied to payroll cards, which work as a prepaid debit card.
Image source: Flickr user Francesco.
Can this cash cost be lessened? You might be wondering whether or not this $200 billion annual cost can be lessened. According to the conclusions set forth by the co-authors of the study, it could be difficult. Consumers who are underbanked or unbanked represent the greatest source of cash use and fees, so reaching these consumers presents both a problem, and opportunity, for banks.
If there is good news here it's that unbanked households, which totaled 7.7% of all households in 2013, generally do want simpler access to their money. Close to half (46%) of all unbanked households have previously had a bank account based on a survey from the FDIC. Furthermore, around three-quarters of unbanked households in the FDIC survey expected to open a bank account within the next year.
But, how are banks expected to appeal to these financial outsiders? Look no further than smartphones and prepaid debit cards.
Mobile banking apps expected to play a big role Research from FDIC notes that underbanked households (underbanked and unbanked households totaled 27.7% of all U.S. households in 2013), or households with insufficient access to their banking needs, are far more likely to access their financial information through a banking app on their smartphone than they are to actually visit a bank branch, or access their information on their computer. In fact, the underbanked are even more likely to use a smartphone to access their bank account than the 67% of fully banked households. This means banks that can hit underbanked households' wants and needs on the mobile app front could be in line to welcome the underbanked as new members.
Image source: Capital One .
So which mobile banking apps are standing out? In MagnifyMoney.com's latest survey on mobile app satisfaction, Capital One Financialwas a standout among big banks with a satisfaction score of 4.1 out of a maximum of 5. What's particularly enjoyable about Capital One Financial's mobile banking app is its SureSwipe technology, which allows consumers to access their account by swiping a pattern on their phone rather than trying to remember some mile-long alpha-numeric password with capital letters and special characters. This simplicity should also help reduce account theft since there's no "password" involved.
Credit unions also tend to score pretty highly, with five tied for the top ranking at 4.7 out of 5. Credit unions tend to be local in nature and thus are able to bridge an emotional attachment that bigger banks may struggle to create.
Prepaid cards can serve a positive purposeAccess to prepaid cards, which act as debit cards, is another way banks can attract unbanked and underbanked households.
Image source: Pixabay.
Now here's the interesting thing: the report from Tufts University does indeed point out that consumers with payroll cards do tend to have higher average cash access costs than consumers that don't have payroll cards. However, the FDIC survey shows that unbanked households with a prepaid debit card are far more likely to open a bank account (47%) than those households that don't have one (32.6%). Since the costs to access wages via direct deposit are considerably lower to all parties involved, these figures would suggest that prepaid debit cards are a stepping stone to a bank account for many unbanked and underbanked households.
For example, JPMorgan Chasehas pushed headlong into prepaid debit cards with its Chase Liquid card. According to JPMorgan Chase, since the majority of transactions conducted with prepaid debit cards are electronic, these types of cards actually cost the bank less than clients with traditional checking accounts. Nonetheless, the push exists to ultimately make underbanked and unbanked households lifelong clients.
Chipping away at the literal and opportunity cost of using cash is going to take some time. However, quite a few banks have recognized the opportunity at hand and appear to be on the right path to reaching underbanked households. This is an intriguing growth opportunity for banks that could be equally beneficial to underbanked households which could save big time from lack of fees -- and it's a trend I'd suggest you pay close attention to in the coming years.
The article You'll Never Guess What's Costing the Average American Family $1,739 Per Year originally appeared on Fool.com.
Sean Williamshas no material interest in any companies mentioned in this article. You can follow him on CAPS under the screen nameTMFUltraLong, track every pick he makes under the screen name TrackUltraLong, and check him out on Twitter, where he goes by the handle@TMFUltraLong.The Motley Fool has no position in any of the stocks mentioned. Try any of our Foolish newsletter servicesfree for 30 days. We Fools may not all hold the same opinions, but we all believe thatconsidering a diverse range of insightsmakes us better investors. The Motley Fool has adisclosure policy.
Copyright 1995 - 2016 The Motley Fool, LLC. All rights reserved. The Motley Fool has a disclosure policy.