You Should Zoom Out When Looking at Apple, Inc.'s China Business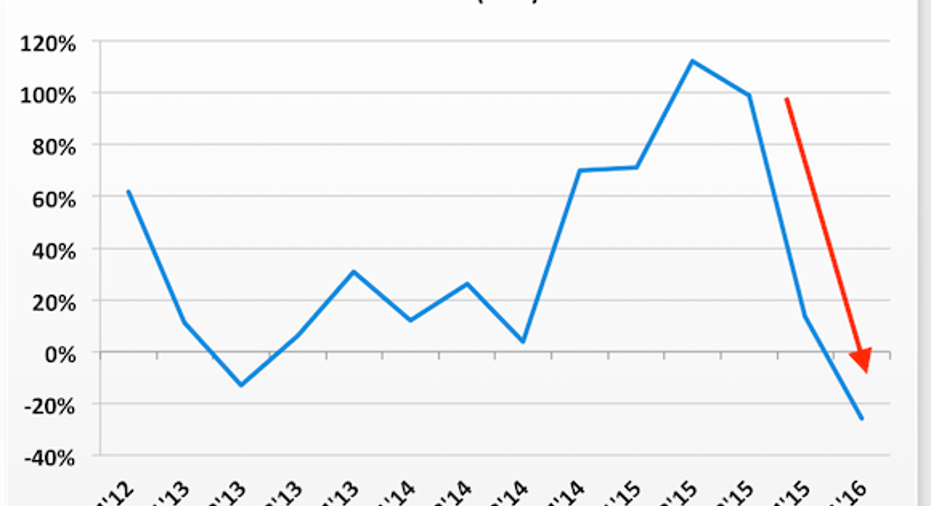 Image source: Apple.
At times, the market has a tendency to only focus on the short term. This is sometimes due to the fact that most investing metrics only cover trailing-12-month periods, and/or are compared on a year-over-year basis. The good news is that Fools often have a broader view, and our track record of beating the market isn't predicated on our ability to construct superior DC models with better estimates of terminal growth rates. It's our patience and fortitude that sets us apart.
If you look around right now, there's an awful lot of pessimism surrounding Apple . Shares are trading near 52-week lows in the wake of fiscal second-quarter results, and investors are questioning Apple's ability to keep growing in China.
Zoom inRevenue in Greater China fell by 26% last quarter. It's been nearly three years since Apple posted a year-over-year decline in Greater China sales, which last occurred in Q2 2013. The iPhone 6 cycle last quarter was insane, considering the pent-up demand and strong local consumer preference for larger smartphones. That's now creating a situation that I like to call a "tough compare." (OK, other people call it that.) Simply put, this is what investors are worried about right now:
Data source: SEC filings. Calendar quarters shown.
But as CEO Tim Cook pointed out on the conference call, we're comparing to the year-ago period when sales jumped 71%. Apple's guidance for the June quarter was a bit timid, with revenue expected in the range of $41 billion to $43 billion, representing a 15% drop at the midpoint. The Mac maker doesn't break out guidance by geography, but the Greater China business is expected to continue contracting. Next quarter's compare will be even tougher, though, since it will be going up against the impressive 112% growth that Apple posted in Greater China for Q2 2015.
That entire hump in the chart above representing 70% to 115% growth rates over four quarters will be hard to beat in the coming quarters, and Apple won't. Focusing so intently on these short-term growth rates, while important to acknowledge, is the problem. You should zoom out.
Zoom outIf you look at the longer-term trajectory of Apple's business, there's very little cause for concern. On a quarterly basis, sales continue to march higher and you can see just how strong of a 2015 Apple enjoyed in The Middle Kingdom.
Data source: SEC filings. Calendar quarters shown.
You may not realize this, but Apple only really dedicated its efforts to China as recently as 2009. The Mac maker generated less than $900 million in revenue in Greater China fiscal 2009. Seven years later, it's a $60 billion business. Here's Apple's Greater China business on a trailing-12-month basis, which helps smooth out the seasonality.
Data source: SEC filings. Calendar quarters shown.
Cook recently pointed out that five years ago, China's middle class was just 50 million households. Five years from now, China's middle class will be 500 million households. That's precisely the opportunity that the company is chasing, even if there will be speed bumps along the way.
The article You Should Zoom Out When Looking at Apple, Inc.'s China Business originally appeared on Fool.com.
Evan Niu, CFA owns shares of Apple. The Motley Fool owns shares of and recommends Apple. Try any of our Foolish newsletter services free for 30 days. We Fools may not all hold the same opinions, but we all believe that considering a diverse range of insights makes us better investors. The Motley Fool has a disclosure policy.
Copyright 1995 - 2016 The Motley Fool, LLC. All rights reserved. The Motley Fool has a disclosure policy.