You Might Want to Buy Tesla Now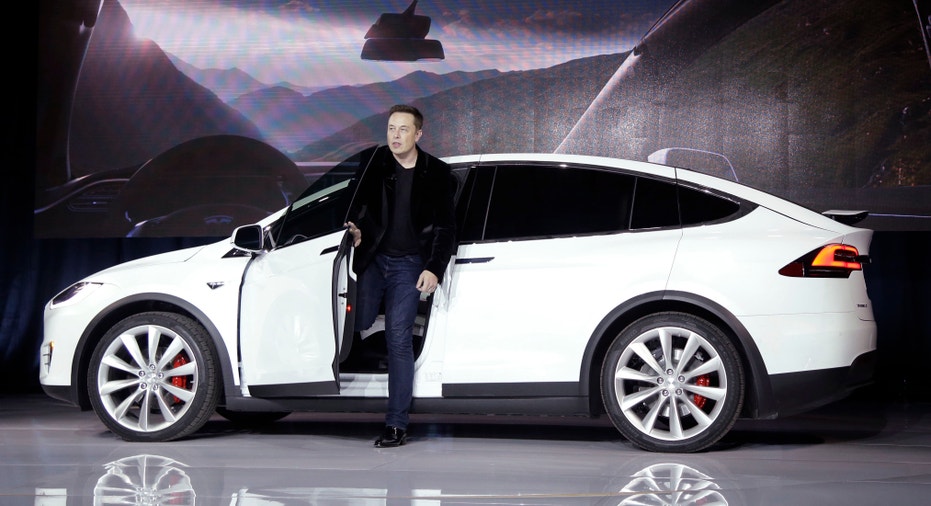 Tesla Motors Inc <TSLA.O> said on Tuesday its $2.6 billion merger with SolarCity Corp <SCTY.O> would add over $500 million in cash to the electric carmaker's balance sheet over next three years, while contributing over $1 billion to revenue in 2017.
Shares of Tesla edged higher in after-hours trade after tumbling in afternoon trade to close at $197.73. Similarly, shares of solar panel installer SolarCity, which fell 2.7 percent during regular trading at $19.07, rose slightly.
Tesla, whose shares had fallen 10 percent since the deal was made public in June, issued an eight-page document on its blog and investor relations website after market close in a bid to convince skeptical shareholders in advance of a Nov. 17 vote on the deal.
Tesla Chief Executive Elon Musk, who is chairman of SolarCity and the largest shareholder in both companies, has described the deal as a "no brainer" that paves the way for a carbon-free integrated energy and transportation company.
The document highlighted what Tesla called expected improvement in SolarCity's GAAP revenue and profitability due to less reliance on leasing and more on purchases. Tesla said that nearly one-third of residential bookings in September were purchases, a four-fold improvement over the first quarter.
SolarCity has $6.34 billion in liabilities, including debt. It is the biggest player in the U.S. residential solar market and has expanded dramatically in the last five years, but it has relied heavily on borrowing money to finance its no-money-down residential solar installations.
Tesla said SolarCity had increased its cash balance in the third quarter from the second, although it did not disclose the sum. SolarCity has yet to announce a date for third-quarter results.
Tesla's offer, which represents about half of SolarCity's value a year ago, values SolarCity at $25.37 a share.
SolarCity's stock has fallen 63 percent so far in 2016.
Tesla itself burned through $759 million in cash in the first three quarters of 2016, and plans to increase spending this quarter in order to fund the launch of its mass-market Model 3 sedan, along with a massive battery factory in Nevada and other plans.
The company posted its first quarterly net profit in more than three years last week, announced a leaner capital spending plan for 2016, and said it could turn a profit again in the fourth quarter.
Musk - who owns 19 percent of Tesla and 22 percent of SolarCity - said last week Tesla will not need to raise additional funds in 2016 and said it was possible SolarCity could be a cash contributor in the fourth quarter.
The combined Tesla-SolarCity could save at least $150 million in the first full year, helped by combined sales forces, and consolidating manufacturing and key technologies, Musk has said.
Tesla faces shareholder lawsuits alleging board members breached their fiduciary duty in approving the deal.