Yellen Swats Down Biotech, Social Media Stocks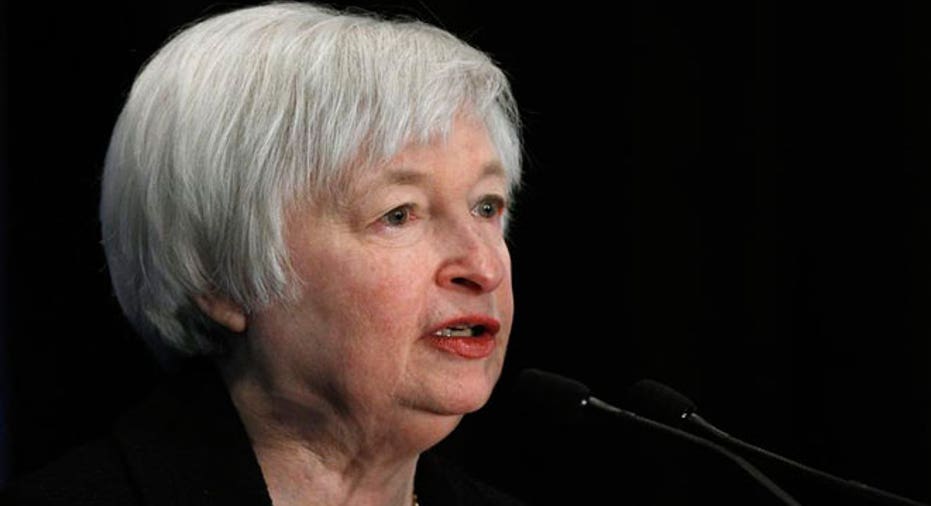 Federal Reserve Chief Janet Yellen dealt the biotechnology and social sectors a blow on Tuesday, saying valuations have become "substantially overstretched."
The central bank's critics have said keeping interest rates at historic lows, and taking measures to put pressure on longer-term rates, have forced investors to "search for yield" in riskier places. While the Fed head doesn't see a broad bubble that mimics the intense asset-price inflation seen in the late 1990s and mid-2000s, she does see pockets of frothiness.
"…valuation measures for the overall market in early July were generally at levels not far above their historical averages, suggesting that, in aggregate, investors are not excessively optimistic regarding equities," Yellen said in prepared remarks submitted to the Senate Banking Committee.
"Nevertheless, valuation metrics in some sectors do appear substantially stretched—particularly those for smaller firms in the social media and biotechnology industries, despite a notable downturn in equity prices for such firms early in the year."
Traders seem to be heeding her warning, at least in the short-term.
The closely-watched Nasdaq Biotechnology Index – which has been the subject of much controversy this year as traders have weighed the lofty pricing of many growth stocks – sold off just minutes after Yellen's testimony was released to the public at 10 a.m. ET. The index, which includes names like Celgene (NASDAQ:CELG), Gilead (NASDAQ:GILD) and Amgen (NASDAQ:AMGN), traded down 1.6% in mid-day trading, compared to a loss of 0.22% on the broader S&P 500.
The Global X Social Media Index ETF (TICKER:SOCL) sustained similar selling after Yellen's remarks. It recently slid 1.1%. Many of its holdings, including Facebook (NASDAQ:FB), Yelp (NYSE:YELP) and Zynga (NASDAQ:ZNGA), logged losses that far exceeded the broad markets.
Take a look: