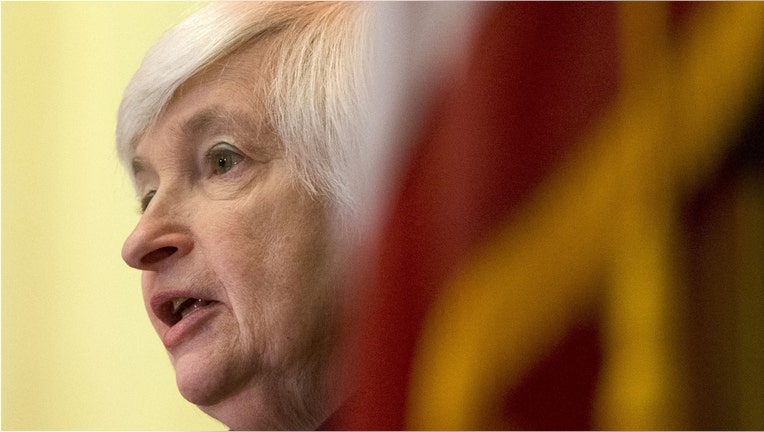 Federal Reserve Chairwoman Janet Yellen on Monday said the dismal May employment report has raised significant questions about the economic outlook that will weigh on officials as they determine when to lift short-term interest rates.
Ms. Yellen said a number of "considerable and unavoidable" uncertainties could affect the outlook for the U.S. economy as well as the path of monetary policy, including sluggish global growth, weak business investment, low U.S. productivity growth and uncertainty about the outlook for inflation. And she repeatedly emphasized that monetary policy isn't on a preset course.
"The uncertainties are sizable, and progress toward our goals and, by implication, the appropriate stance of monetary policy will depend on how these uncertainties evolve," Ms. Yellen said in remarks prepared for delivery at the World Affairs Council of Philadelphia.
"Indeed, the policy path that my colleagues and I judge most likely to achieve and maintain maximum employment and price stability has evolved and will continue to evolve in response to developments that alter our economic outlook and the associated risks to that outlook," she said.
Ms. Yellen said she still believes it will be appropriate to gradually raise interest rates, but declined to say when the next rate increase might be made. That is a step back from her last public comments in May, when she said a rate increase was probable "in the coming months."
She also said rates should be raised before the Fed reaches its employment and inflation goals, as monetary policy affects the economy with a lag.
Fed officials had signaled in recent weeks they were getting closer to a rate increase this summer, possibly as soon as their June 14-15 policy meeting.
"The economy is continuing to improve," Ms. Yellen said in remarks on May 27 in Cambridge, Mass. "Growth looks to be picking up from the various data that we monitor." A rate increase, she said, was probable "in the coming months."
Those plans may have been derailed on Friday when the Labor Department said employers added just 38,000 new jobs in May, far below economists' expectations, and the share of Americans in the labor force dropped. A June increase now appears to be off the table as officials try to determine whether the hiring slowdown is temporary or a sign of underlying weakness in the economy.
By Kate Davidson