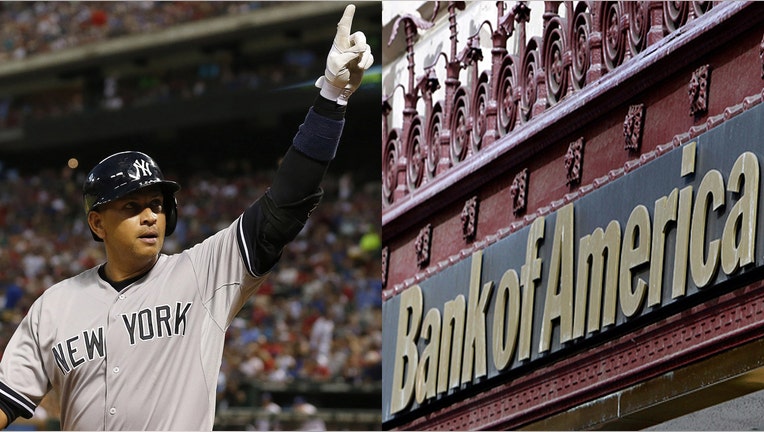 Alex Rodriguez's career in baseball might be coming to an end, but his career on Wall Street might just be beginning, the FOX Business Network has learned.
According to people with direct knowledge of the matter, the New York Yankees once star third-baseman, and now its much benched designated hitter, was spotted inside Bank of America (NYSE:BAC) last week having a meeting with the company's second most powerful man: Chief operating officer, Thomas Montag.
These people say the conversation between the two covered a number of areas, including some discussion on what Rodriguez might do when his baseball career is over. These people say Rodriguez explained to Montag that he has contacts in the baseball world that could help in any post-sports career.
People with knowledge of the conversation say no specific job was offered and that Rodriguez didn't specially ask for one. Rodriguez's contract is up through 2017 season and he has indicated he will play through that time.
A spokesman for Bank of America confirmed the pair met, and didn't deny the conversation involved some post-baseball discussion.
"We have a partnership with the Yankees, and players every so often come visit with our (executives), maybe walk the trading floor, or join us for community service events.  That's what ARod's visit was all about, and we appreciated it," the spokesman said in a statement.
Both a spokesman and an agent for Rodriguez didn't return telephone calls or emails for comment, but they also didn't deny the meeting and that future job prospects were discussed. A representative for the Yankees also didn't comment.
More From FOXBusiness.com
Bank of America is one of the world's biggest banks, with both a large commercial banking business, as well as sales, trading investment banking and maybe most importantly for someone with connections to high-earning people, one of the biggest brokerage departments on Wall Street.