Yahoo Sets Deadline For Suitors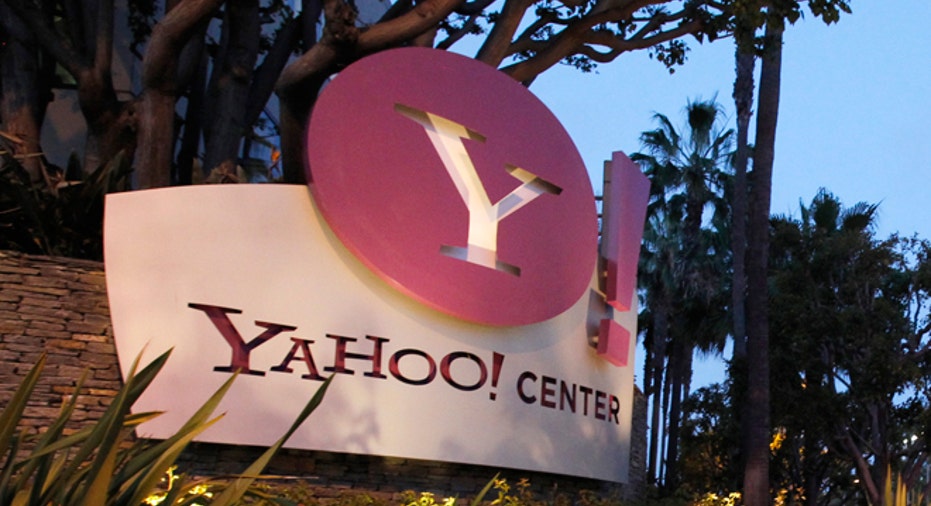 Yahoo has given potential suitors two weeks to submit preliminary bids for its core Web business and Asian assets, according to people familiar with the matter.
In letters sent to possible buyers in recent days, Yahoo advisers asked them to submit proposals for their bids, including what assets they hope to acquire and for what price. Some buyers may be only interested in Yahoo's core Web business, or pieces of it, while others may also propose bids for stakes in Alibaba Group Holding or YahooJapan.
The company set an April 11 deadline for the bids, one of these people said.
The bidders were also asked for details on how they would finance a purchase, what conditions or approvals would have to be met on their end, and what key assumptions they would be making by deciding to move forward with a deal, the people said. Assumptions might include how much of a tax bill would likely be incurred by a separation of the Alibaba and Yahoo Japan assets from the core business.
A Yahoo spokesman didn't have immediate comment.
Yahoo is hoping to whittle down the field of about 40 firms--which all signed nondisclosure agreements in recent weeks--to a smaller set of players who are serious about a purchase of the struggling Web properties.
The company's bankers have been contacting potential suitors--including Verizon Communications, IAC/InterActiveCorp. and Time Inc., as well as private-equity firms TPG and KKR & Co.--but the process is in the early stages.
Microsoft has held discussions with private-equity firms about helping to finance a buyout, according to a person familiar with the matter. The software giant hopes to preserve the revenue it generates from its search partnership withYahoo in the event of a sale to a third party, the person said.
The preliminary bidding process may help shed light on how much buyers are willing to pay for Yahoo's assets. Estimating the value of Yahoo's business is difficult, because investors ascribe a large portion of its roughly $33 billion market value to its stakes in Alibaba Group Holding and Yahoo Japan.. Technology blog Recode last week reported on Microsoft's talks with private-equity firms.
Yahoo is under pressure to get an auction process moving before this summer, when its shareholders are likely to vote on whether to replace all nine members of its board of directors with a slate of directors nominated by activist investor Starboard Value. The hedge fund began its proxy battle late last week with a letter to Yahoo that criticized the board for taking too long to hold sale discussions with potential buyers.
By asking for preliminary bids in early April, Yahoo could potentially close a deal by June or July, when Yahoo is expected to hold its annual shareholder meeting and vote on proxy proposals. The company has yet to set a date for that meeting.
"I believe the preferred route for Starboard and for management is for Yahoo] to find a suitor before the shareholder meeting," said Youssef Squali, an analyst at Cantor Fitzgerald.
Yahoo's sale process is being managed by an independent board committee that includes Chairman Maynard Webb, Thomas McInerney and H. Lee Scott, Jr., people familiar with the matter told The Wall Street Journal earlier this month.
Chief Executive Marissa Mayer was excluded from that committee in part because of the potential for a private-equity bid involving the CEO as an investor, a person said last month.
--Ryan Knutson contributed to this article.
Write to Douglas MacMillan at douglas.macmillan@wsj.com