Xerox Swings to 1Q Profit, But Anticipates Impact From Japan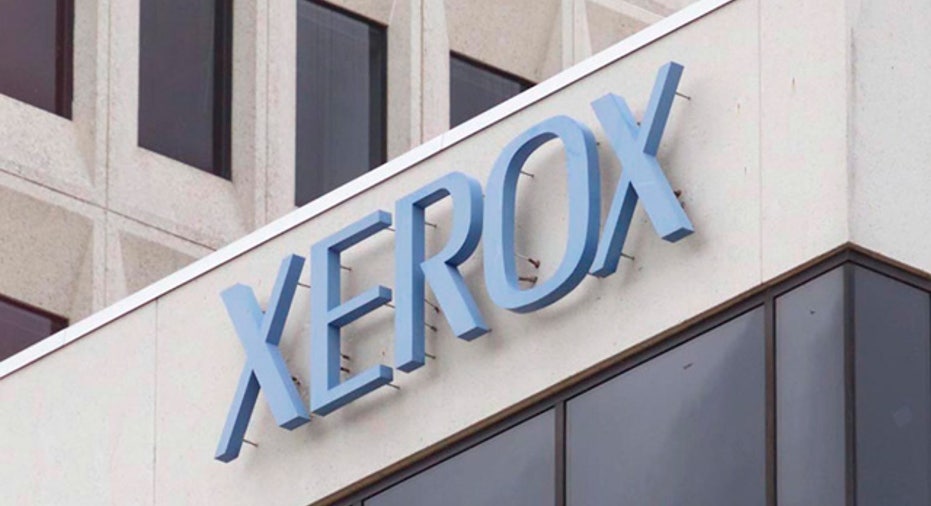 Xerox (NYSE:XRX) continued to grow its document outsourcing offerings and more than quadruped its first-quarter profit from a year ago loss, though its shares slipped on expected weakness deriving from the disaster in Japan.
The Norwalk, Conn.-based company posted net income of $281 million, or 19 cents a share, compared with a loss of $42 million, or 4 cents a share, in the same quarter last year.
Excluding one-time items, the company earned 23 cents a share, just ahead of average analyst estimates polled by Thomson Reuters of 22 cents.
Revenue for the document equipment and software developer and servicer was $5.46 billion, up 2% from $4.7 billion a year ago, virtually matching the Street's view of $5.48 billion.
"Our results in the quarter reflect solid progress in scaling our services business while maintaining our leadership in document technology," Xerox CEO Ursula Burns said in a statement. "Steady revenue growth and our continued sharp focus on operational improvements resulted in a 28% increase in adjusted earnings. It's a good start to the year."
Fueling the sales was a 5% climb in services, which represents its business process, information technology and document outsourcing offerings, offsetting flat revenue in its technology division. Xerox continued to grow its document outsourcing portfolio, with installs in its mid-range color systems up 27% and growth in high-end color systems growing 19%.
The company recognized in a statement that it has been impacted from the catastrophic earthquake in Japan, though it is "focused intently on minimizing any disruption."
Despite the hindrances, the company remains steadfast in reaching its fiscal guidance with non-GAAP earnings in the range of $1.05 to $1.10 a share, with second-quarter between 23 cents and 26 cents.
Wall Street is looking for fiscal 2011 earnings of $1.09 a share, with second-quarter profit of 25 cents a share.