Xbox One X coming to market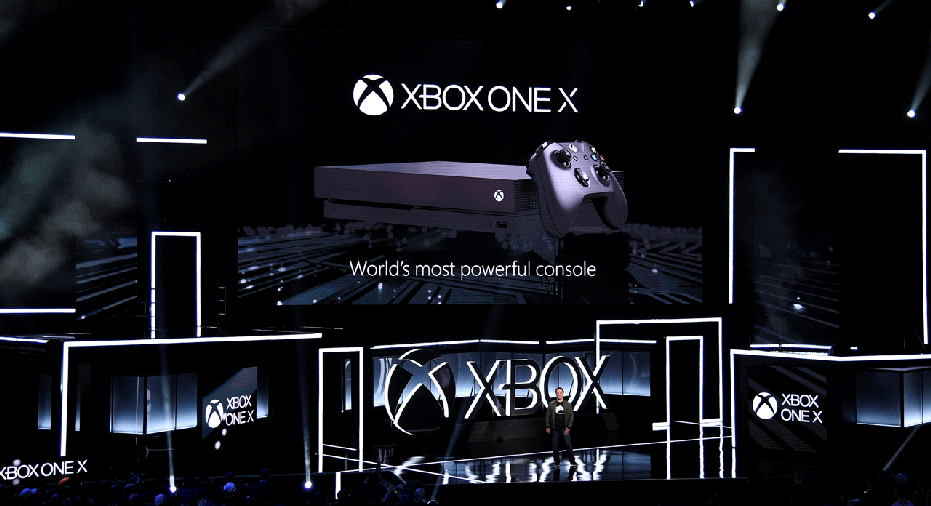 Microsoft said its next videogame console will go on sale Nov. 7 for $499, about $100 more than Sony Corp.'s high-end PlayStation 4 Pro.
The Xbox One X will be Microsoft's smallest gaming machine yet in size, though it packs in more power, speed and graphical fidelity than its predecessors, Xbox chief Phil Spencer said at a company event ahead of the annual Electronic Entertainment Expo, better known as E3.
Microsoft highlighted several new games coming exclusively to the Xbox One platform, which includes the new Xbox One X as well as Windows 10 and the original Xbox One. But there won't be any games made solely for the Xbox One X.
The Xbox One X also will be compatible with games developed for the original Xbox One and Xbox 360, many of which will play faster and look better, the company said.
Microsoft first revealed that the Xbox One X was under development a year ago, giving it the code name Project Scorpio. Meanwhile, rival Sony released a beefier PlayStation 4 in November for $399. Sony has said all models of the PlayStation 4 combined have sold more than 60 million units world-wide to date. Microsoft stopped reporting Xbox unit sales in late 2014, though analysts estimate about 30 million have been sold to date.
The timing of the new machines represents a departure from tradition, as companies traditionally had waited six to seven years in between introducing significant upgrades.
Microsoft and Sony both introduced their previous generation consoles in late 2013. Nintendo in March released the Switch for $299, in what so far has been a successful launch following poor sales of its predecessor, the Wii U, which first went on sale in 2012.
Write to Sarah E. Needleman at sarah.needleman@wsj.com