Wynn Resorts shares plunge as casino mogul accused of sexual misconduct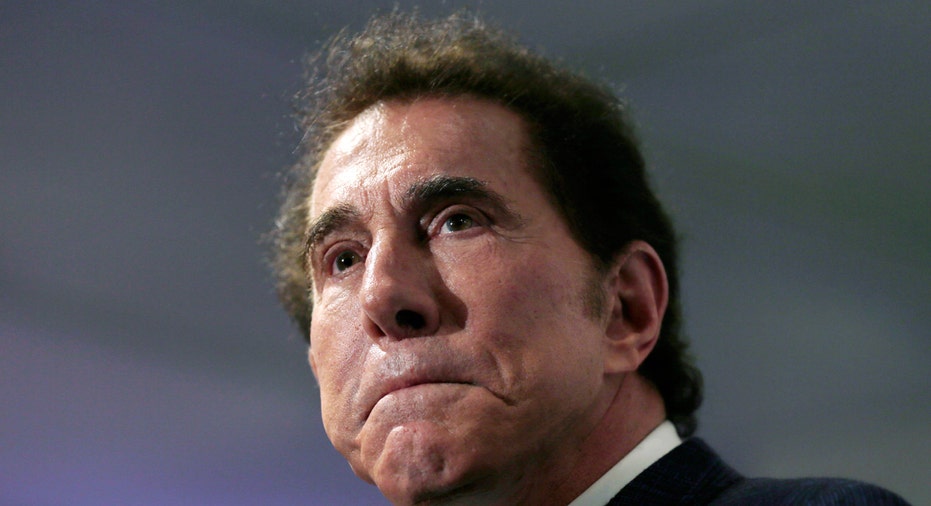 Shares of Wynn Resorts Limited (NASDAQ:WYNN) plummeted in trading Friday after a report surfaced alleging the corporation's CEO, Steve Wynn, engaged in a lengthy pattern of sexual misconduct in the workplace.
Dozens of Wynn Resorts employees described Wynn's alleged misconduct, which purportedly included pressuring employees to perform sexual acts, the Wall Street Journal reported. In one case, Wynn is said to have paid a manicurist $7.5 million to settle allegations that he forced her to have sex. Wynn has denied the allegations.
"The idea that I ever assaulted any woman is preposterous," he said in a statement to the Wall Street Journal.
Wynn Resorts shares plunged as low as 10% after the report was published and were trading down more than 8% at $183.82 as of early Friday afternoon. The company's stock had been up more than 100% since January 2017. The casino mogul owns a stake worth $2.4 billion in the company.
Wynn alleges that the sexual misconduct allegations surfaced at the behest of his ex-wife, Elaine Wynn, who is seeking to revise the terms of their divorce settlement.
"The instigation of these accusations is the continued work of my ex-wife Elaine Wynn, with whom I am involved in a terrible and nasty lawsuit in which she is seeking a revised divorce settlement," Wynn said in a statement.
A representative for Elaine Wynn denied to the Journal that she was behind the report.