Wynn Resorts female directors address policies after scandal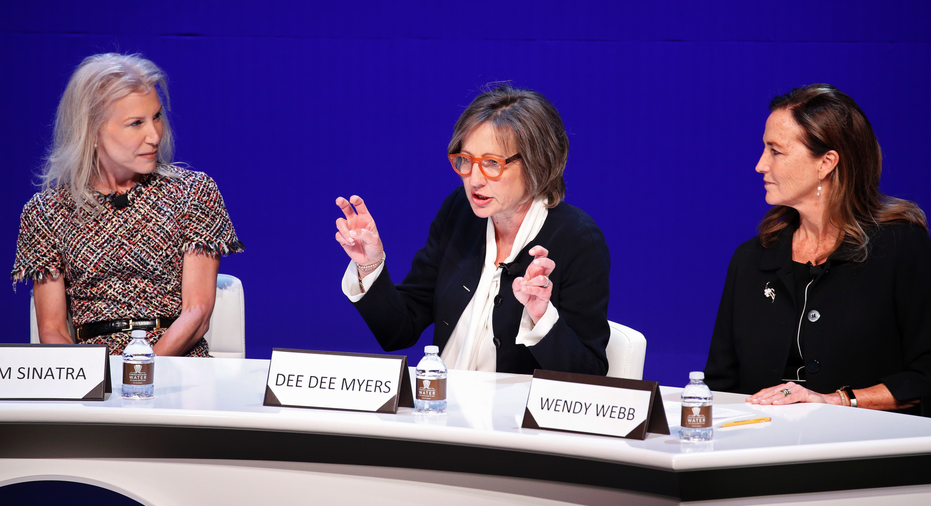 Ahead of Wynn Resorts annual shareholders meeting, the casino operator's four female directors sought to reassure employees the company is committed to moving onto a new chapter following the sexual misconduct scandal that engulfed its founder earlier this year.
The directors, three of whom have held their posts for less than a month, on Monday during a forum with employees discussed a variety of topics that ranged from equal pay and diversity to work-family balance at the forum attended by dozens of employees in person and some remotely. Wynn Resorts employs 25,000 people worldwide.
Founder Steve Wynn was never mentioned at the event, but the directors addressed the company crisis that erupted in January with the sexual misconduct allegations leveled against him, which he has denied.
"I think every company has an obligation at this moment in time to look at its policies and practices and make sure that it's doing everything it can to make sure that employees do feel safe, and Wynn is no exception," new board member Dee Dee Myers told reporters after the forum. "I think having more women on the board just brings a diversity for dialogue."
Steve Wynn resigned as chairman and CEO in February and later sold his company shares after the Wall Street Journal reported that several women said he harassed or assaulted them and that one case led to a $7.5 million settlement with a manicurist formerly employed by the company.
Shareholders earlier this year filed lawsuits against Wynn Resorts board members alleging breach of fiduciary duties stemming from the allegations against Steve Wynn. Hours before Monday's forum, the company said longtime director Robert Miller had resigned and director John Hagenbuch had withdrawn his name from Wednesday's board election. Both were named defendants in lawsuits filed by shareholders.
Pat Mulroy, who has served on the board since 2015, told reporters after the forum that much of the problem will rest once the internal committee looking into the allegations finishes its investigation and new policies and procedures are in place. Mulroy said "some form of communication" will be released after the investigation is over.
Aside from the internal investigation, gambling regulators in Nevada and Massachusetts are also investigating Wynn Resorts.
The forum is part of a series of corporate initiatives implemented since Matt Maddox was appointed CEO. Maddox, who sat among the audience on Monday, has established an initiative that is looking at gender equality, diversity and female leadership and instituted a six-week paid parental leave policy.
Maddox also moved to settle for $2.4 billion a six-year lawsuit with a Japan casino game maker that previously held a stake on Wynn Resorts through a U.S. subsidiary and renamed the $2.5 billion casino the company is building outside of Boston, dropping the founder's last name.
Wendy Webb, a new board member, was a senior executive at The Walt Disney Company for 20 years and said she sees similarities with what that company faced when it transitioned from a founder-led organization to a professionally managed organization.
"The parallels are really moving from all the terrific things that the founder may have had as far as vision, about creative outlook, commitment to guest service and all those good things and continue to move them forward," she said.
Newly appointed member Betsy Atkins said cultural oversight is a key responsibility of corporate governance and the company's most valuable asset is its human capital.
"When you look at companies in history, there's a cycle. You can look at Microsoft, and there is Bill Gates, the crazy entrepreneur," she said. "And then, you need the professional operationalization. We had Steve Ballmer come in, and he really scaled the company, and then it kind of flatlined and had to bring another entrepreneur, Satya Nadella ... You now see (Wynn Resorts) going through the operationalization — if that's a real word — phase."
The company's annual shareholders' meeting will be held Wednesday in Las Vegas.
___
Follow Regina Garcia Cano on Twitter at https://twitter.com/reginagarciakNO