WWE shares rise as streaming channel launches in China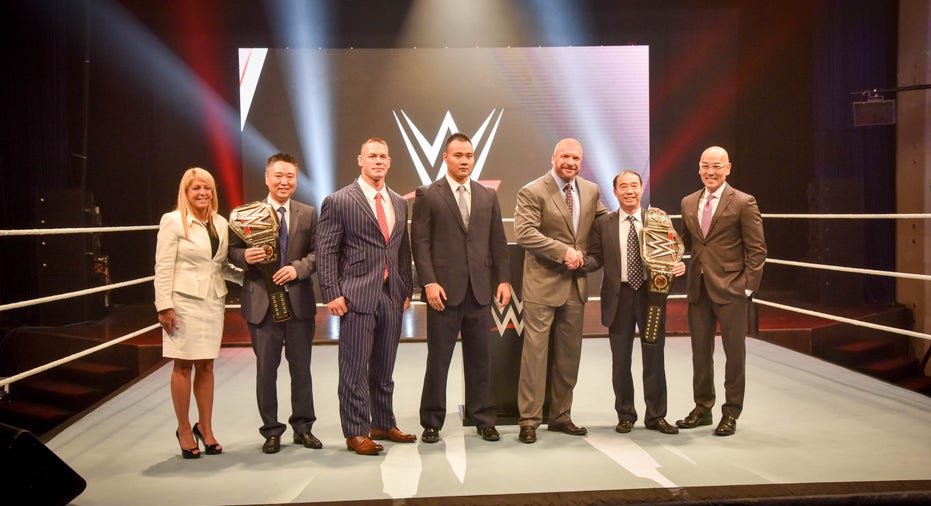 World Wrestling Entertainment Inc. (NYSE:WWE) shares are on the rise in Thursday trading after the company said it would build on its expansion into the Asian market with the upcoming launch of "WWE Network" in China.
Starting on Aug. 18, WWE's subscription-based streaming platform will air on PPTV, a video streaming company owned by China's Suning Commerce Group, the company said. China-based fans that sign up for PPTV's app will gain access to WWE live events, original content, and classic matches from the past.
"PPTV is a tremendous partner and has been key in helping us engage with WWE fans in China and further establishing our brand in this important market," said Michelle Wilson, WWE Chief Revenue & Marketing Officer. "With this launch, WWE Network is now available in every market, reaching more than 180 countries around the world, delivering all our premium live events and an archive of action-packed, family-friendly entertainment that has thrilled WWE audiences for years."
WWE said it will kick off the partnership by airing its pay-per-view event "SummerSlam" with a Mandarin-language broadcast on Aug. 21. The wrestling giant has aired its weekly "Raw" and "SmackDown" shows through PPTV since last year.
WWE Network's launch in China is the latest instance of the company's effort to tap into international markets to drive revenue. WWE hired Jay Li to lead business efforts in China in April 2016, announcing at the time that the Chinese market was "critical to the company's future growth."
"As we leverage continuing innovation to extend our reach in India, China and around the world, we are confident that the enduring and increasing global power of our brands will provide a solid foundation for long-term growth," WWE Chairman & CEO Vince McMahon said in May.
The streaming service had 1.95 million paid subscribers as of April 2017, due in large part to major growth internationally. WWE Network costs $9.99 per month in the United States.