Worries China will lower US asset purchases hits markets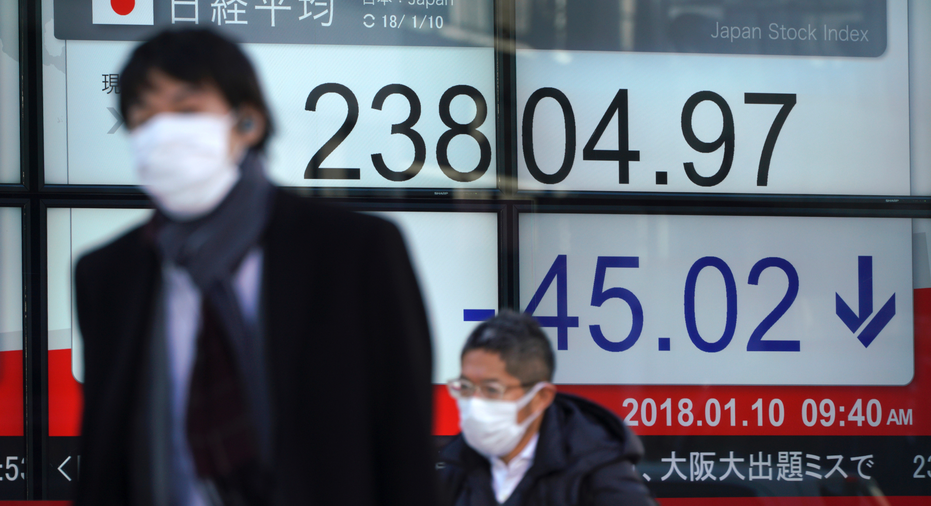 Speculation that China may cut or even halt its purchases of U.S. Treasurys weighed on stock markets Wednesday and sent the dollar sliding.
KEEPING SCORE: In Europe, Germany's DAX fell 0.8 percent to 13,280 while the CAC 40 in France declined 0.2 percent to 5,500. The FTSE 100 index of leading British shares was steady at 7,729. U.S. stocks were poised for a lower opening with Dow futures and the broader S&P 500 futures both down 0.4 percent.
CHINA CONCERN: In a report, the Bloomberg news agency said unnamed officials in Beijing have recommended slowing or actually halting purchases of U.S. Treasurys. Given that China is a major buyer of U.S. Treasurys U.S. assets have taken a hit.
ANALYST TAKE: "If the reports turn out to be true .... the repercussions could be significant as the country is one of the biggest holders of U.S. debt," said Craig Erlam, senior market analyst at OANDA. "A significant change in policy could put considerable upside pressure on U.S. yields, the result of which would be an effective tightening for the U.S."
DOLLAR: The dollar was hit hard by the reports. The euro was up 0.6 percent at $1.2005 while the dollar fell 1.1 percent to 111.39 yen.
JAPAN CENTRAL BANK: A drop in the scale of long-term bond purchases by the Bank of Japan on Tuesday has triggered speculation over further "tapering" of asset purchases. That pushed the Japanese yen higher against the dollar, denting some exporters' shares.
THE DAY IN ASIA: Japan's Nikkei 225 index lost 0.3 percent to 23,788.20 and the Kospi in South Korea lost 0.4 percent to 2,499.75. Australia's S&P ASX 200 slipped 0.6 percent to 6,096.70. The Hang Seng index in Hong Kong climbed 0.2 percent to 31,073.72 and the Shanghai Composite index added 0.2 percent to 3,421.83.
ENERGY: Benchmark U.S. crude oil rose 71 cents to $63.66 per barrel in electronic trading on the New York Mercantile Exchange. Brent crude, the international standard, added 48 cents to $69.29 per barrel.