Worried About Social Security? Buy These 4 Stocks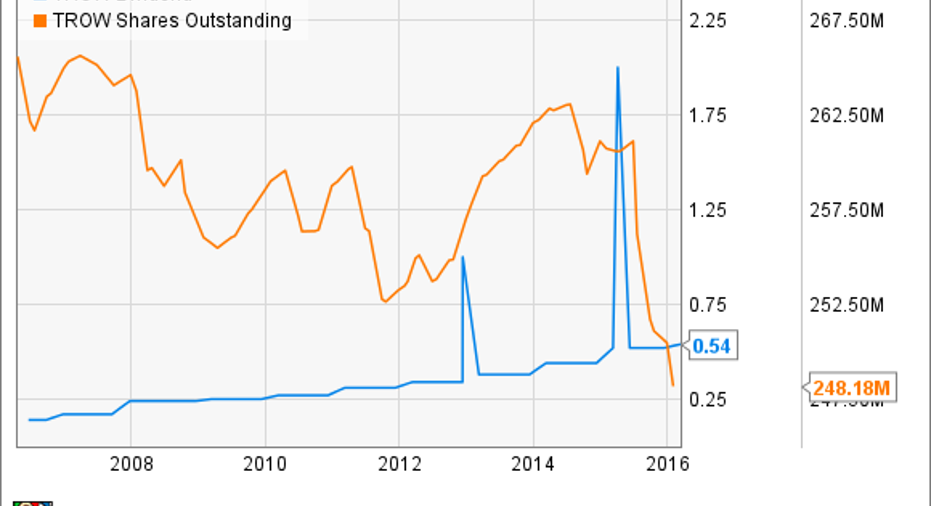 IMAGE CREDIT UNSPLASH ON PIXABAY.
Millions of Americans depend on Social Security to help them meet their basic needs, so its easy to understand why so many are worried about the program's longer-term viability. The gradual graying of the American population is destined to put continued pressure on the program's finances, and unless Congress makes a few changes, the fund is expected to be depleted by 2034.
Knowing that, we asked a team of Motley Fool contributors to share a stock that they think can be relied upon to pay a strong dividend regardless of what ends up happening to Social Security. Read on to see which stocks they highlighted.
Dan Caplinger: Retirees worry about how they'll get the income they need, and a diversified set of dividend stocks can work wonders for those who've managed to set aside some retirement savings throughout their careers. Healthcare giant Johnson & Johnson offers a lot of attractive characteristics for retirement investors. The company gives shareholders broad exposure to every major area in healthcare, with a presence in pharmaceutical development, medical device innovation, and sales of over-the-counter consumer products like Band-Aids and Tylenol. Recently, it's been the pharma space that has given J&J its biggest growth opportunities, and sales of products like Crohn's disease treatment Remicade have brought in billions in revenue for the company.
PHOTO CREDIT: JOHNSON & JOHNSON.
In addition to growth prospects, Johnson & Johnson offers a lucrative and dependable dividend. J&J has managed to increase its dividend payout every year for 53 straight years, and it currently offers investors an above-average yield of 2.7%. Its most recent dividend boost added more than 7% to its payout, and the company is due to make another raise in the very near future. With the prospect for rising dividends throughout your retirement, solid growth prospects, and the dependability of a blue-chip stock, Johnson & Johnson can help those who are worried about Social Security take greater control of their retirement income.
Matt Frankel: First of all, I'd like to point out that nobody should be too worried about Social Security. Yes, the trust funds are projected to run out of money in 2034, but history tells us that something will be done to fix it. The majority of Americans on both sides of the political spectrum are in favor of preserving Social Security, even if it means raising taxes.
But one stock I love for retirees is Procter & Gamble . The company's vast brand portfolio gives it a durable competitive advantage and pricing power over rivals. Just to name a few, Procter & Gamble's brands include Crest, Dawn, Gillette, Febreze, Pampers, and Tide. In all, the company has more than 65 brands, many of which are household names. These are brands that people all over the world have been using for decades and will be using for decades into the future.
As far as income is concerned, Procter & Gamble is about as predictable as it gets. The stock currently pays a 3.32% dividend yield, about 34% higher than average for the consumer-goods sector, and it has increased its dividend payment for 59 consecutive years. In fact, there are only three U.S. stocks with a longer history of consecutive dividend increases.
So if you're concerned about your Social Security income in retirement, Procter & Gamble could create a growing stream of income that isn't dependent on congressional action.
Brian Feroldi:I think pharma giantAbbVie is a solid choice for anyone looking for income. Its dividend yield is a currently 3.8%, which is almost double that of the S&P 500. Better yet, since being spun out of its former parent AbbottLaboratoriesin 2013, it has crushed the market's returns.
AbbVie's huge outperformance over this period is owed to the massive success of just one drug -- Humira. Last year, worldwide sales of Humira topped $14 billion, up 16% over the previous year after adjusting for currency fluctuation, making it the best-selling drug in the world. In fact, Humira is such a massive winner that it was responsible for generating more than 60% of AbbVie's total revenue last year.
That last point has the markets worried, as Humira's U.S. patent is set to expire this this December. If a competitor can successfully bring abiosimilar version of Humira to market, it could cause the company's top line to recede in a hurry.
Management has downplayed the biosimiliar threat and has stated that the company is protected until at least 2022. In fact, when you add in the expected growth of its new cancer drug Imbruvica and its hepatitis C cure Viekira Pak to the rest of its lineup, the company has projected that its 2020 sales will exceed $37 billion. If that prediction comes true, the company could easily grow its earnings by double digits over that time period.
It takes gusto for a management team to stick its neck out like that and project good times for at least another five years, and I'm inclined to agree with the bullishness. I think AbbVie's stock offers investors a great combination of growth, value, and income right now, which is why it could be a great buy for anyone who wants to shore up a future income stream.
Cory Renauer:If you're looking for a stock to provide steadily growing income in the form of dividends, T. Rowe Price Group is right up your alley. The investment manager has raised its distribution for 30 consecutive years, and I wouldn't be surprised if it continues for 30 more.
Last year, a special cash dividend of $2 per share in addition to the $2.08 regular dividend put some multiple of $4.08 in the brokerage accounts of every shareholder. Meanwhile, the company also has repurchased more than enough of its own stock to offset the dilutive effect of stock-based compensation.
I'll admit there are some juicier yields available at the moment, but few can hold a candle to T. Rowe's rate of dividend increases. Over the past 10- and three-year periods it's raised the distribution by 16.3%, and 15.2%, respectively.Add in the prospect of whopping special dividends every few years, and it's hard to contain my excitement for this company -- but it gets even better.
We all know that past performance doesn't guarantee future returns, but there are a couple of reasons to suspect T. Rowe will continue its performance. With a whopping $763.1 billion in assets under management at the end of last year, the company enjoys immense economies of scale. This sitution allows it to retain talented staff to manage benchmark-beating retirement funds at rates that smaller competitors can't compete with.
Looking at what could be a volatile 2016, T. Rowe's most recent quarterly dividend increase -- paid last month -- was a modest 4% to $0.54 per share. The average analyst is expecting T. Rowe to earn $4.57 per share, putting the forward payout ratio at a comfortable 47% of consensus earnings estimates.
Without any debt to service, and free cash flow that exceeds earnings, there's plenty of room for steady dividend increases in the years ahead, even if we suffer a years-long bear market.
The article Worried About Social Security? Buy These 4 Stocks originally appeared on Fool.com.
Brian Feroldi has no position in any stocks mentioned. Cory Renauer owns shares of Abbott Laboratories, Johnson & Johnson, and Procter & Gamble. Dan Caplinger has no position in any stocks mentioned. Matthew Frankel has no position in any stocks mentioned. The Motley Fool owns shares of and recommends Johnson & Johnson. The Motley Fool recommends Procter & Gamble. Try any of our Foolish newsletter services free for 30 days. We Fools may not all hold the same opinions, but we all believe that considering a diverse range of insights makes us better investors. The Motley Fool has a disclosure policy.
Copyright 1995 - 2016 The Motley Fool, LLC. All rights reserved. The Motley Fool has a disclosure policy.