World stock mostly higher ahead of US employment report as oil stabilizes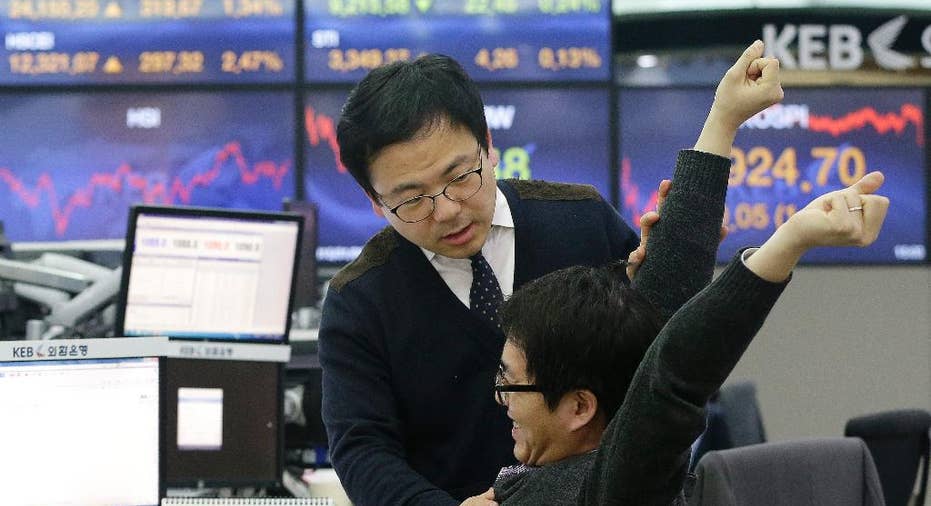 World stocks were mostly higher ahead of a monthly employment report that will confirm whether the U.S. remains a bright spot in an otherwise languishing world economy.
KEEPING SCORE: France's CAC 40 was up 0.1 percent at 4,265.87 and Germany's DAX added 0.1 percent to 9,847.90. Britain's FTSE 100 shed 0.1 percent to 6,566.36. U.S. shares were set for a lackluster open, with Dow futures slipping 0.1 percent to 17,808. S&P 500 were little changed at 2,054.30. Asian stocks posted solid gains.
JOBS REPORT: Markets are waiting for monthly U.S. employment figures due to be released later in the day, as a sign not only of the American economy's health but also as an indicator of when the Federal Reserve might start raising interest rates. Economists forecast that employers added a healthy 243,000 jobs and that the unemployment rate remained at a six-year low of 5.8 percent. In November, the economy gained 321,000 jobs, the most in nearly three years.
EUROPE WATCH: Global markets have been swayed by prospects for the European economy lately. With recent economic indicators looking grim, many analysts expect the European Central Bank to follow the Bank of Japan with quantitative easing in the near future. The super easy monetary policy is designed to hold down long-term interest rates and stimulate borrowing and spending. Data expected in Europe on Friday includes French and German trade and industrial production and a slew of U.K. indicators.
ENERGY: U.S. crude oil was up 24 cents to $49.02 a barrel in electronic trading on the New York Mercantile Exchange. A dive in the price of oil earlier in the week had sparked a big sell off in global stock markets. The price of the commodity has fallen by more than half since June last year as traders try to price in a glut of supply due to increased production.
THE QUOTE: "Equities are rallying into the weekend with Europe turning things around after having generated some volatility earlier in the week," said IG strategist Stan Shamu in a report. "Additionally, oil prices have found some stability with a rebound helping to calm investor nerves."
ASIA'S DAY: Japan's Nikkei 225 stock average rose 0.2 percent to 17,197.73 and South Korea's Kospi added 1.1 percent to 1,924.70. Sydney's S&P/ASX 200 jumped 1.6 percent to 5,465.57. Hong Kong's Hang Seng gained 0.4 percent to 23,919.85. Markets in Southeast Asia and India also rose.
CURRENCIES: The euro rose to $1.1815 from $1.1792 the previous day. The dollar fell to 119.35 yen from 119.80 yen.
___
Follow Yuri Kageyama on Twitter at https://twitter.com/yurikageyama