World markets advance but trading subdued by holidays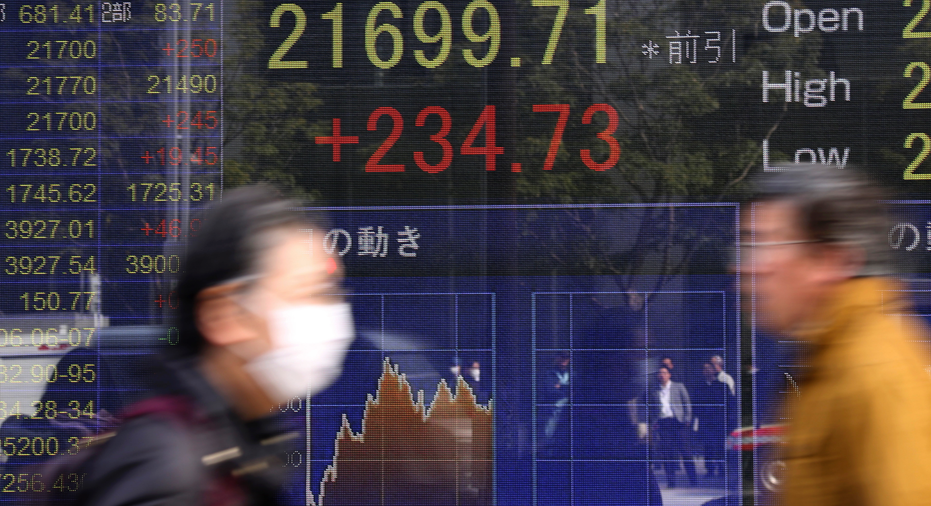 World stock markets rose Friday amid an improvement in investor sentiment, though trading was subdued in Asia, where many markets were closed for lunar new year holidays.
KEEPING SCORE: Germany's DAX added 0.4 percent to 12,397 while the CAC 40 of France climbed 0.8 percent to 5,262. Britain's FTSE 100 gained 0.6 percent to 7,279 despite figures showing retail sales rose less than expected in January. Dow futures were up 0.1 percent while S&P 500 futures added 0.2 percent, auguring early gains on Wall Street.
ASIA'S DAY: Tokyo's Nikkei 225 index climbed 1.2 percent to 21,720.25 and the S&P ASX 200 in Australia slipped 0.1 percent to 5,904.00. India's Sensex lost 0.5 percent to 34,124.99 while shares were higher in Thailand. Markets were closed in China.
JAPAN CENTRAL BANK: As expected, the government proposed reappointing Haruhiko Kuroda as governor of the Bank of Japan. The decision underscores the government's commitment to its strategy of using huge monetary stimulus to support growth and fend off deflation. The appointment requires approval by parliament, which is certain since the ruling Liberal Democrats hold a majority in both houses.
CURRENCIES: The dollar edged up to 106.22 yen from 106.12 yen, after touching its lowest level in over a year. The euro dipped to $1.2478 from $1.2506.
ENERGY: U.S. crude oil gained 3 cents to $61.37 a barrel in electronic trading on the New York Mercantile Exchange. It rose 74 cents the day before. Brent crude, used to price international oils, added 11 cents to $64.44 a barrel in London.