World Bank: Global economy is healthy but growth will slow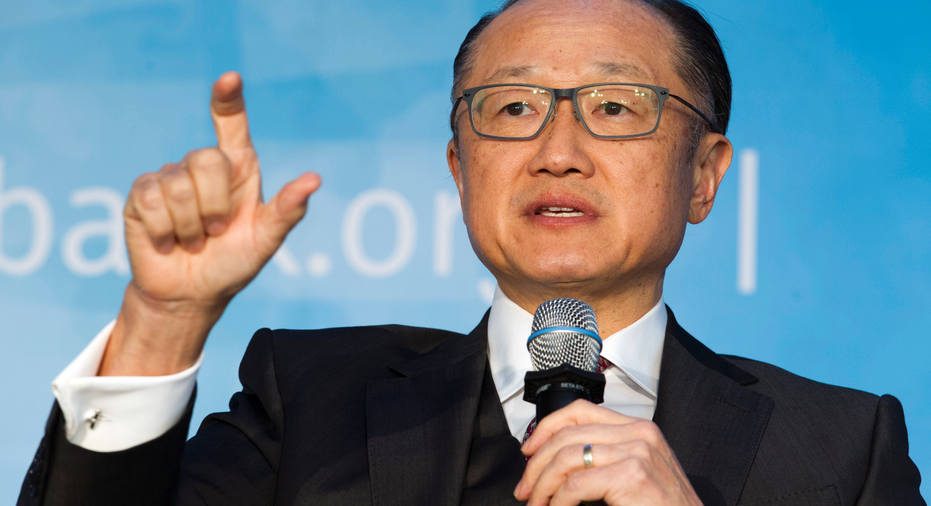 The steadily expanding global economy should remain resilient — at least for a couple of years — the World Bank says.
The anti-poverty agency predicted Tuesday that global growth will decelerate from a solid 3.1 percent this year to 3 percent next year and 2.9 percent in 2020.
The world economy is generally healthy but must contend with rising interest rates in wealthier countries and weaker demand for commodities in developing nations. It also faces risks from trade disputes, financial volatility and geopolitical tensions.
The World Bank predicts that U.S. growth will register 2.7 percent in 2018, aided by tax cuts, before slowing to 2.5 percent next year and 2 percent in 2020. Likewise, the 19-country eurozone will go from 2.1 percent this year to 1.7 percent next and 1.5 percent in 2020, the World Bank says.
China's growth is projected at 6.5 percent this year, 6.3 percent in 2019 and 6.2 percent in 2020. The world's second-biggest economy, after the United States, is trying to manage a difficult transition from breakneck growth based on often-wasteful investment to slower, steadier growth built on spending by Chinese consumers.
The World Bank envisions a slump in global commodities prices. It foresees oil prices surging 32.6 percent this year, then dropping 1.4 percent in 2019. Excluding energy, commodity prices will grow 5.1 percent this year but just 0.2 percent in 2019, it predicts.