Will You Even Recognize Wal-Mart Stores Inc. in the Future?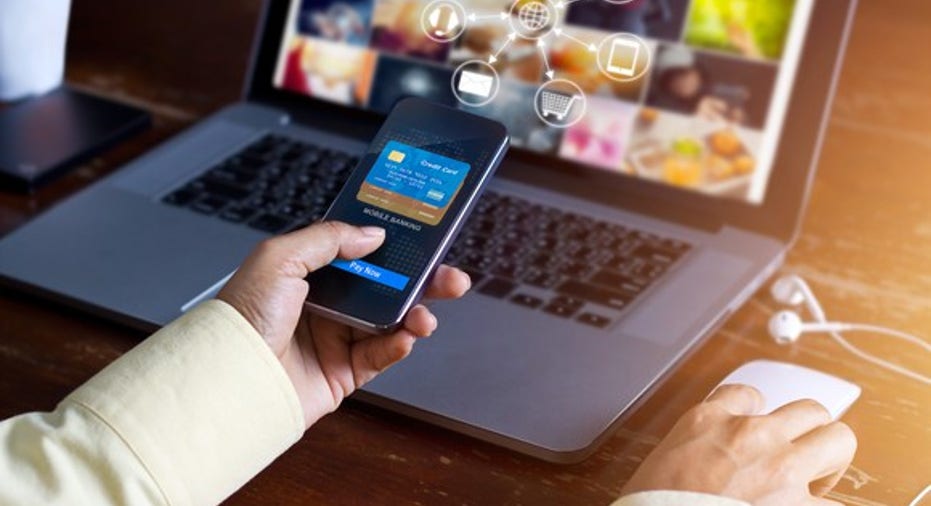 Wal-Mart sought to make itself more relevant to consumers by reducing the size of its stores, but now it's got a different idea. Image source: Getty Images.
Two years ago,Wal-Mart (NYSE: WMT) told us its sprawling superstore model was a dead end for growth. Because consumers were looking for convenience, it would ramp up investment in small-format stores that would carry fewer but popular SKUs and would be just a fraction of the average 180,000-square-foot supercenter.
While it had experimented with tiny, 12,000-square-foot Wal-Mart Express stores, it decided the sweet spot was in its Neighborhood Markets stores, which average around 40,000 square feet and focus on groceries, which account for more than half of U.S. revenues. It dropped the Express banner altogether, consolidated them all under the Neighborhood Markets moniker, and announced plans to go full-throttle in opening up hundreds of new stores, opening as many as 300 small stores in 2014, double its initial 150 estimate.
Discounted competition
The benefit of a smaller Wal-Mart store was that it allowed the company to go into neighborhoods a traditional supercenter couldn't. While Wal-Mart was renown in rural and suburban areas, the urban market was a harder nut for it to crack.
There was some sense to the plan, too. Sales at the retail giant had been sagging as consumers began turning to rivals like Dollar General (NYSE: DG) and Dollar Tree (NASDAQ: DLTR) because they were local to where they lived, had price points that challenged Wal-Mart's low-cost leader status, and had increasingly added more food items to their refrigerated food cases. Dollar General even began opening larger stores call DG Markets that featured fresh produce, a direct threat to Wal-Mart's wheelhouse.
Other retailers noted the change, too, asTarget opened its CityTarget and Target Express concepts, small-footprint concepts the mass merchandiser eventually rolled up under the corporate Target banner, while Whole Foods announced its own small-format organic goods store, 365 by Whole Foods.
Image source: Flickr via Portal Abras.
A new, new direction
Apparently, all of that enthusiasm was so last year. In January, Wal-Mart announced it was closing 269 stores globally, but three-quarters of the impact would be on its U.S. operations, including all 102 of its smaller Express stores, 23 Neighborhood Markets, and 12 supercenters. Now it's scaling back even further.
In October, the retail giant said it was shifting its focus away from new stores, big or small, and was going in a completely new direction. While it had opened 161 small-format stores last year, it opened 70 of them this year, and just 20 are planned for next year. Supercenter construction would fall to only 35 new stores in fiscal 2018.
Yet despite the dramatic cutback in new store openings, Wal-Mart's capital expenditure budget is hardly being reduced at all, falling from $11.5 billion last year to $11 billion this year, and then holding steady at that level next year. So, if the retailer isn't building very many new stores, but it's essentiallyspending the same amount of money, where is it all going?
A technological wonder
Welcome to the new Wal-Mart initiatives: e-commerce and digital platforms. The retailer says it will now rely more on comparable-store sales and e-commerce growth to drive the top line, and CEO Doug McMillon told investors, "This company over time will look like an e-commerce company."
He expects online sales to rise 20% to 30% in the second half of this year, ahead of the 11.6% growth it recorded in the second quarter, but earnings will be hurt because of the new focus, with per-share profits remaining flat next year before turning up 5% in fiscal 2019.
Wal-Mart surprised everyone with its $3.3 billion acquisition in August of Jet.com as a means of jump-starting that e-commerce initiative and a recognition thatAmazon.com (NASDAQ: AMZN) was a major threat to its existence. Jet's founder Marc Lore was put in charge of Wal-Mart's online shopping strategy.
Image source: Getty Images.
According to Convenience Store News,Mcmillan says Wal-Mart is
Combined with its earlier investment in Chinese e-commerce giant JD.com, it's clear Wal-Mart is viewing this as a global initiative. The Asian online retailer took over Wal-Mart's Yihaodian marketplace while the Chinese division of its Sam's Club warehouse club business is opening a store on JD.com.
In-store, online, everywhere
The online sales growth Wal-Mart is expecting would be a major change as the rate of growth coming from Walmart.com has been steadily sliding, even as it adds more items for sale to blunt Amazon's impact.
Wal-Mart has always been a tech-savvy innovator, becoming an early adopter of RFID tag technology; popularizing the concept of vendor-managed inventory, where manufacturers are responsible for their inventory in Wal-Mart's warehouses; pushing for using universal barcodes as a labeling system; using a global satellite system to forecast supplier demands through real-time sales data at the cash register; and using smart tags to keep shelves stocked.
Its e-commerce strategy seems to be where all of that will intersect. It does seem a logical progression, but it also makes the retailer's previous build-out of small-format stores seem like an unfocused, scattershot approach to halting its sliding influence. Investors might rightly wonder if Wal-Mart will abandon this latest initiative if it doesn't bear fruit immediately.
The retail king may indeed transform itself into an e-commerce company, as CEO McMillon says, but that may also make it unrecognizable to consumers and cause it to stumble once more.
10 stocks we like better than Wal-Mart Stores When investing geniuses David and Tom Gardner have a stock tip, it can pay to listen. After all, the newsletter they have run for over a decade, Motley Fool Stock Advisor, has tripled the market.*
David and Tom just revealed what they believe are the 10 best stocks for investors to buy right now...and Wal-Mart Stores wasn't one of them! That's right -- they think these 10 stocks are even better buys.
Click here to learn about these picks!
*Stock Advisor returns as of Nov. 7, 2016.
John Mackey, co-CEO of Whole Foods Market, is a member of The Motley Fool's board of directors. Rich Duprey has no position in any stocks mentioned. The Motley Fool owns shares of and recommends Amazon.com and Whole Foods Market. Try any of our Foolish newsletter services free for 30 days. We Fools may not all hold the same opinions, but we all believe that considering a diverse range of insights makes us better investors. The Motley Fool has a disclosure policy.