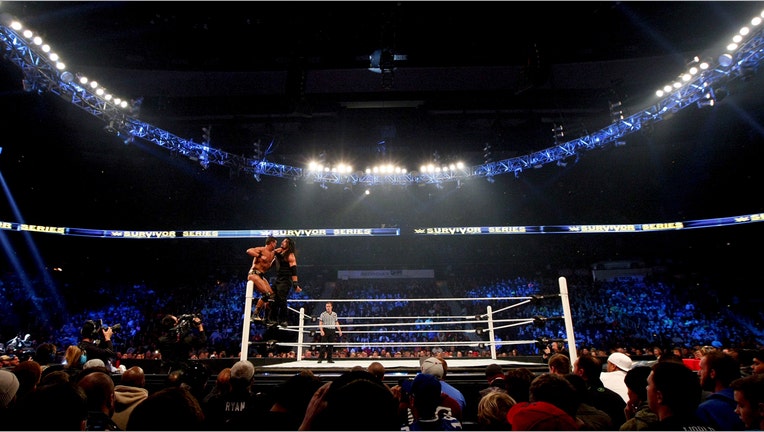 After a rocky debut, World Wrestling Entertainment's fledgling streaming service finally hit its stride in 2015. A solid base of paid subscribers and the rapid approach of WrestleMania, WWE Inc.'s (NYSE:WWE) flagship event, have analysts optimistic about the company's long-term outlook as it prepares to announce fourth-quarter earnings results before the market opens on Thursday.
WWE Inc. is expected to report revenue of $161.27 million for 4Q 2015, according to consensus estimates. That's a 14.80% increase from the same period one year ago, when WWE generated sales of $140.50 million. Earlier this month, company officials announced shareholders would receive a quarterly dividend of 12 cents per share, to be paid on March 25, 2016.
CEO Vince McMahon's sports entertainment company surpassed all expectations in 3Q, buoyed by its announcement that WWE Network, a key growth driver, had more than 1.2 million paid subscribers. That subscriber base, coupled with aggressive international expansion and rising revenue from media rights deals, have WWE on an upward trajectory. But the possibility of lackluster subscriber growth in 4Q and declining revenue from pay-per-view events has offset some positivity on the Street.
Zack's Investment Research reiterated its "Buy" rating and set a price target of $18, citing WWE's better-than-anticipated performance in 3Q, when it reported EPS of $0.16. The investment research firm identified the growth of WWE Network, in terms of paid subscribers and in content offerings, as a key element in its bullish outlook. Revenue from domestic and international TV rights deals is expected to grow by more than $100 million by 2018.
"Management expects contractual increase of television rights fees as well as the acquisition and retention of WWE Network subscribers to be the primary growth driver in 2016 and beyond," Zack's analysts said in a Feb. 10 research note.
On the downside, analysts noted overall competitiveness of the entertainment and declining PPV revenue could hinder WWE's growth. The company earned just $45.2 million from its PPV events in 2014, compared to more than $82 million in 2013, Zack's noted.
Macquarie Research reiterated its "Neutral" rating for WWE's stock and maintained a price target of $18 in a Jan. 25 research note, released one day after the "Royal Rumble" PPV event. Analyst James Clement praised WWE Creative's efforts to engage wrestling fans in the lead-up to WrestleMania next April, but warned that lackluster subscriber growth through the early months of 2016 could impact the company's stock.
"We estimate WWE probably finished 2015 with about 1.2 million paying subscribers," Clement wrote in a note last month. "If 2016's WrestleMania season doesn't generate incremental buys on top of 1.2 million to, say, the 1.4 million level, the stock could see some pressure, especially if the company compounds lack of subscriber growth with a slug of investment spending to build network viewership for the long term."