Will Welltower Raise Its Dividend in 2017?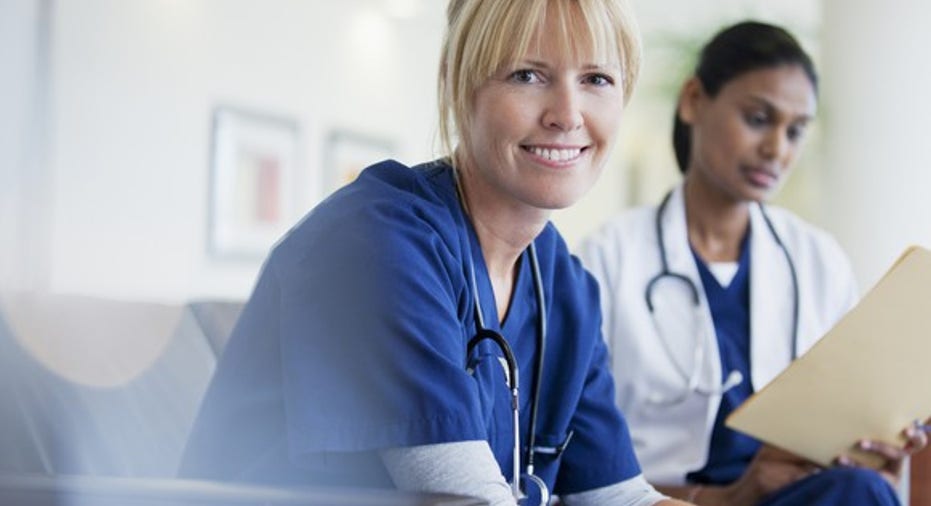 Image source: Getty Images.
Will Welltower (NYSE: HCN) raise its dividend in 2017? The short answer is "yes." When it released its third-quarter earnings report, Welltower confirmed that its quarterly dividend will rise by a penny per share in 2017. However, since Welltower recently announced a major repositioning of its portfolio, the question of whether another increase will be announced in 2017 or not becomes a bit more interesting.
Welltower's dividend history
Welltower recently announced a $0.87 quarterly dividend rate for 2017, which translates to a yield of 5.5% based on the share price as of this writing. The November 2016 dividend payment represents the company's 182nd quarterly payment in a row.
As far as dividend increases go, Welltower has a solid, but not flawless, record. There have been a few occasions when the dividend was reduced or kept the same, as you can see in the chart below. However, it's important to mention that even when including the bad years, Welltower's dividend has been increased at a 5.7% annualized rate over the past 45 years, an impressive track record.
CAGR = compound annualized growth rate. Image source: Welltower investor presentation.
What's more, Welltower's current payout represents just 76% of the company's expected funds from operations, or FFO, for 2016. This implies that even if Welltower's profits don't rise at all from the current level, there is significant room to raise the payout in 2017 and subsequent years.
Significant changes in 2016
Along with its third-quarter earnings report, Welltower announced a major repositioning of its portfolio, which includes an expected $3.3 billion worth of property dispositions during the fourth quarter.
The plan is to sell $1.9 billion of long-term and post-acute-care properties, following the healthcare REIT industry trend away from healthcare properties heavily reliant on government reimbursement programs and toward private-pay assets. For example, fellow healthcare REIT HCP, Inc. (NYSE: HCP) recently spun off its long-term-care properties into a newly created REIT known as Quality Care Propertieswith a similar goal in mind. In addition, the company is disposing of $1.2 billion worth of senior-housing properties as part of the $3.3 billion total.
It's easy to understand why Welltower is doing this. For one thing, $1.7 billion of the properties are operated by Genesis Healthcare, and Welltower wants to diversify its tenant base. The move will also take Welltower's private-pay revenue mix to 92.4% of the total, up from 89.4%, and will drop the company's leverage ratio from 39.5% to 34.4%, adding to its financial flexibility.
While I applaud this move, from a dividend-increase standpoint, the obvious concern is that this reduces the number of properties generating income for Welltower. Without examining the income Welltower generates from each individual property in its portfolio, a quick estimate is that the $3.3 billion in properties set for disposal represent about 8% of Welltower's total enterprise value. So, in theory, Welltower's income should drop by about 8% once the dispositions are complete. It's unlikely to work out to exactly this amount, but it's fair to assume that the repositioning will lead to lower income.
The verdict: Should we expect a dividend increase in 2017?
Despite the $3.3 billion disposition, I'd be genuinely surprised if Welltower didn't announce another dividend increase in 2017 to go into effect in 2018.
Not only is there significant cushion in the current dividend payment to absorb whatever income loss results from the asset disposition, but the company has been strategically acquiring properties at a rate of several billion dollars' worth per year, and I don't foresee that changing. In a nutshell, Welltower's dividend growth pattern should not be in jeopardy in 2017.
10 stocks we like better than Welltower When investing geniuses David and Tom Gardner have a stock tip, it can pay to listen. After all, the newsletter they have run for over a decade, Motley Fool Stock Advisor, has tripled the market.*
David and Tom just revealed what they believe are the 10 best stocks for investors to buy right now... and Welltower wasn't one of them! That's right -- they think these 10 stocks are even better buys.
Click here to learn about these picks!
*Stock Advisor returns as of Nov. 7, 2016
Matthew Frankel owns shares of HCP and Welltower. The Motley Fool recommends Welltower. Try any of our Foolish newsletter services free for 30 days. We Fools may not all hold the same opinions, but we all believe that considering a diverse range of insights makes us better investors. The Motley Fool has a disclosure policy.