Will Walker & Dunlop Earnings Growth Stall Out?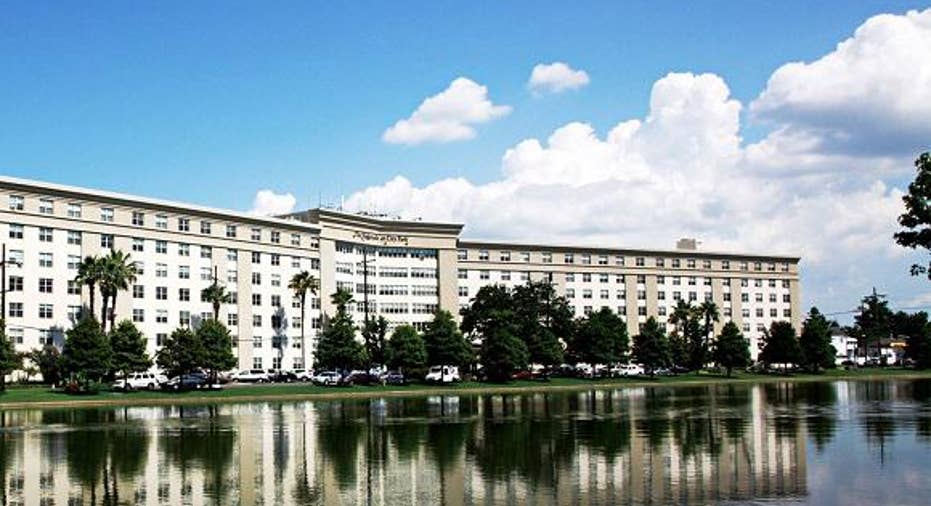 Image source: Walker & Dunlop.
Real estate financing is an essential part of the U.S. economy, and Walker & Dunlop is a key player in getting commercial real-estate projects the capital they need. Yet even though the company has held up well fundamentally, Walker & Dunlop shares haven't been able to deliver the same rebound in recent months that some of its competitors have managed. Coming into its May 4 first-quarter financial report, Walker & Dunlop investors have accepted the possibility that earnings could drop from year-ago levels, but they still hope that long-term growth is still in the cards for the company. Let's take an early look at what's been happening with Walker & Dunlop lately and what to expect in its quarterly report.
Stats on Walker & Dunlop
| | |
| --- | --- |
| Analyst EPS Estimate | $0.62 |
| Change From Year-Ago EPS | (6.1%) |
| Revenue Estimate | $114.6 million |
| Change From Year-Ago Revenue | 2.2% |
| Earnings Beats in Past 4 Quarters | 4 |
Data source: Yahoo! Finance.
What's ahead for Walker & Dunlop earnings? In recent months, analysts have had mixed views about Walker & Dunlop earnings. They've cut their first-quarter estimates by more than 10%, but they've raised full-year 2016 and 2017 projections by about a nickel per share each. The stock is still languishing, falling another 3% since late January.
Walker & Dunlop's fourth-quarter results gave investors some hope that the company can withstand pressure on earnings. Revenue rose at just an 8% clip, which was barely half what investors were hoping to see. However, net income rose by more than a quarter, and that sent earnings per share above the consensus forecast by $0.03 per share. Rising prospects for mortgage banking, mortgage servicing rights, and servicing fees helped offset downward pressure from a decline in prepayment fee income. Costs remained under control, and credit quality has stayed solid in light of Walker & Dunlop's decision not to take on significant exposure to the energy industry.
One area in which Walker & Dunlop has sought to capitalize is in affordable housing loans. The company said in February that it originated $557 million in affordable housing loans during 2015, using programs from Fannie Mae, Freddie Mac, and the U.S. Department of Housing and Urban Development to funnel money to developers. Walker & Dunlop cited rising apartment rents that are growing at a faster pace than wages, and as the company develops more expertise in working in this market, it sees itself as building a competitive advantage that can differentiate it from other players in the space. In particular, the company has supported projects in Florida, Georgia, South Carolina, and Illinois in recent months, and further deals are ongoing.
Affordable housing is just one aspect of how Walker & Dunlop is responding to market conditions. As CEO Willy Walker said in the company's quarterly conference call, supplies of multifamily housing have stayed limited, yet single-family housing is now getting expensive enough once again that it isn't an option for a large portion of the American public because of outstanding debt. The CEO believes that increased desire to rent has made multifamily real estate much more attractive, and he believes that Walker & Dunlop can benefit for years to come from the solid fundamentals prevailing in the industry.
In the Walker & Dunlop financial report, investors need to keep an eye on the growth in the real estate financier's core loan origination business. Record volumes of loans delivered to Fannie Mae and Freddie Mac in 2015 have set a high hurdle for the company to surpass this year, and Walker & Dunlop will also have to deal with new regulatory rules that could constrain its ability to act to capture every available opportunity. Nevertheless, the company is confident that conditions in the market will give it the chance to find growth avenues, and as long as that happens, then Walker & Dunlop looks like an attractive way to profit from ongoing strength in real estate.
The article Will Walker & Dunlop Earnings Growth Stall Out? originally appeared on Fool.com.
Dan Caplinger has no position in any stocks mentioned. The Motley Fool owns shares of Walker & Dunlop. Try any of our Foolish newsletter services free for 30 days. We Fools may not all hold the same opinions, but we all believe that considering a diverse range of insights makes us better investors. The Motley Fool has a disclosure policy.
Copyright 1995 - 2016 The Motley Fool, LLC. All rights reserved. The Motley Fool has a disclosure policy.