Will Trump's Infrastructure Plan Help Keep Manufacturing Growth on Track?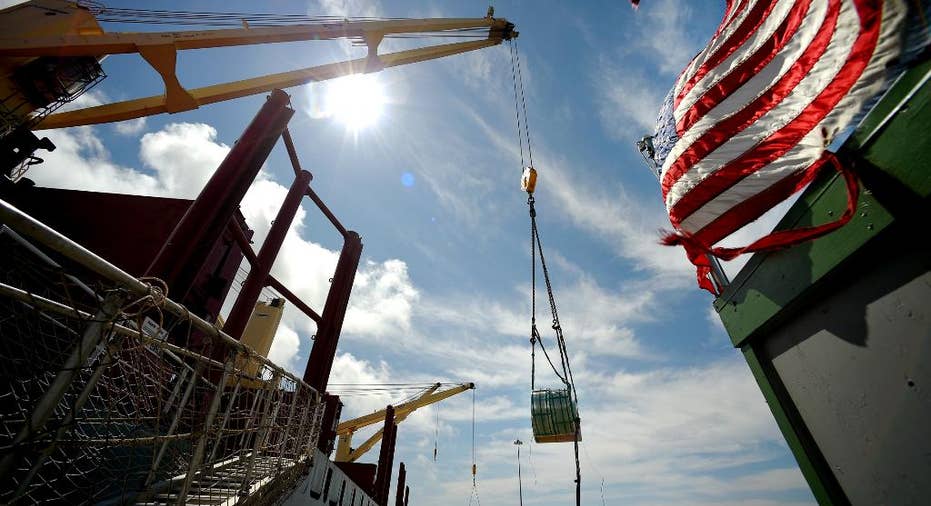 With a proposed $1 trillion investment in infrastructure funded with public and private capital, President Donald Trump hopes to restore the U.S. manufacturing sector to its former glory.
In his first address to a joint session of Congress Tuesday night, the president reiterated his campaign-trail promise to bring manufacturing jobs back to the U.S. as he ramps up efforts to rebuild and revive America's highways, tunnels, and bridges.
Though short on detail, Trump's remarks helped send infrastructure stocks –which include construction, engineering and materials names – soaring in Wednesday's trading session alongside a record-breaking rally in the broader market.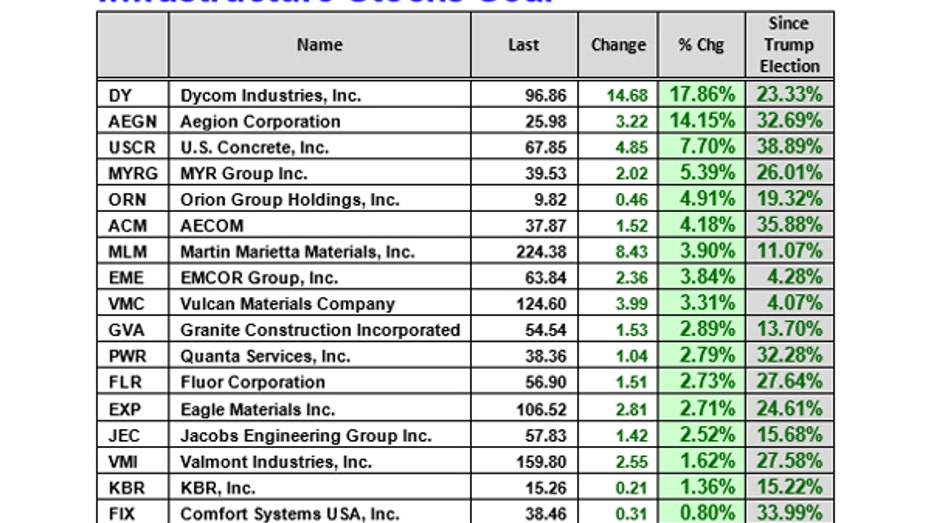 "I was very pleased to hear him say that he needed both private and public funding sources," U.S. Concrete (NASDAQ:USCR) CEO Bill Sandbrook told FOX Business."It didn't bother me much that there wasn't much detail – he had to cover so much ground, there's just not enough time to delve into specifics. But it's still among his top priorities."
Supporting the market's move, and the president's goal was a report from the Institute for Supply Management out Wednesday morning, which showed its closely-watched gauge of manufacturing activity spiked to the highest level since August 2014 as it notched six-straight months of expansion.
In addition to a continuation of growth in the sector overall, the data revealed new orders and production continued to improve while employment and inventories lagged a bit from the prior month.
The growth was attributed to an overall positive view of business conditions as factories keep a close eye on rising inflation levels, which could dent future demand if higher prices are passed on to buyers.
"Reemerging gains in manufacturing activity will be a recurring theme in 2017," projected IHS U.S. economist Michael Montgomery. "This may not be good times, but it is much, much better times than what manufacturing has endured for years. Manufacturing is back."
The figures are welcome news for a sector that has been recovering since the second half of 2016 after suffering a period of no growth as the global economy slowed due to a plunge in commodity prices and the strong dollar, which made American goods more expensive to overseas buyers.
The recent momentum has been driven in part by high-tech, high-skilled areas where the U.S. economy has a comparative advantage to other nations, said NYU Stern School of Business professor of economics Larry White.
"The expansion of infrastructure spending, especially on road and rail projects, will help since transport costs are important with respect to goods manufacturers' getting their input supplies at lower costs and being able to ship their outputs to markets, whether at home or abroad at lower costs," he said.
However, the infrastructure investment surge likely won't come until at least 2018, Sandbrook warned.
"Infrastructure spending will take place after health care and tax reform, and this could be pushed into 2018. These projects, as we saw with the Obama administration, the shovel-ready projects just may not be there as readily as one might think," he said.