Will the Pope's U.N. Speech Pump Up the Markets?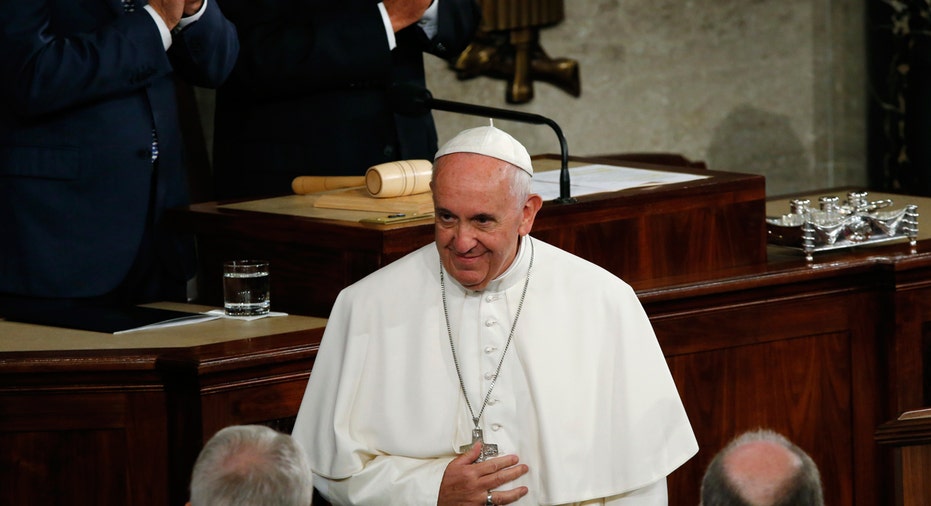 Pope Francis is in the midst of his first historic visit to the United States. He addressed Congress on Thursday morning, will make his way to New York City later that afternoon, and is scheduled to meet for prayer service at St. Patrick's Cathedral that evening.
In addition, his Holiness will be the fourth Pope to visit the United Nations, as he's scheduled to speak to delegates this Friday. This will be the fifth speech by a Pope to the U.N. over the last 50 years.
Interestingly, something positive happens for the markets when the Pope speaks at the U.N. In fact, the S&P 500 and the Dow Jones Industrial Average have been up an average 0.79% and 0.96%, respectively, over the past 4 speeches.
"Markets tend to pop after they drop, and it's highly likely stocks could end up in the green, while the Pope is being seen," Sam Stovall, U.S. Equity Strategist for S&P Capital IQ said, referring to the Pope's planned speech at the U.N.
However, it could be a small miracle to expect this fifth speech to generate gains for the markets if Thursday's lower close is any indication. The markets were volatile once again, and at one point during Thursday's trading session, the S&P 500 and Nasdaq Composite crept back into correction territory (down at least 10% from a recent high).
"The market is going through a challenging time right now, as is the rest of the world," Stovall said. "Any encouraging comments will be looked upon quite favorably."
We will ultimately find out on Friday if the markets can go 5-for-5 following the U.N. speech and if the Pope's influence can turn things around for these volatile markets.