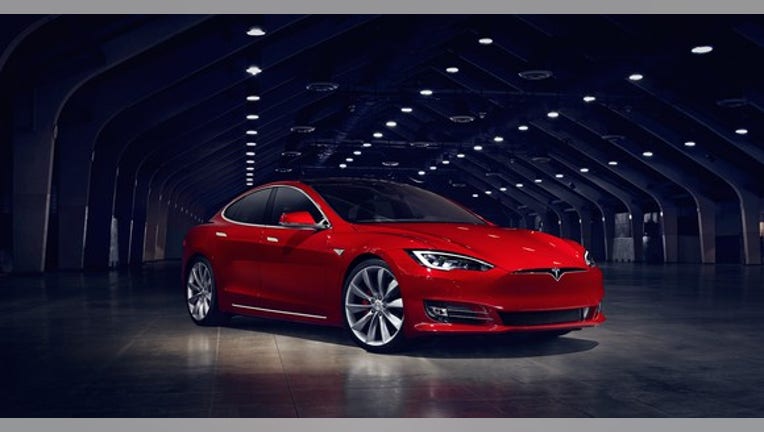 A Tesla Model S. Image source: Tesla Motors.
Shares of Tesla Motors fell in after-hours trading on Monday after The Wall Street Journal reported that the Securities and Exchange Commission (SEC) has opened an investigation into whether Tesla violated securities laws by not disclosing a fatal crash involving its Autopilot system to investors.
Tesla's shares recovered in early trading on Tuesday, suggesting that investors are largely unconcerned about the investigation. Is there anything to worryabout here?
What's happening?
According to the Journal's report, which cited "a person familiar with the matter," the SEC is investigating whether Tesla knew that the May 7 accident, which involved a Tesla Model S, was a "material" event that the company was obliged to disclose to investors. Tesla owner Joshua Brown was killed when his Model S, which was driving itself via Tesla's Autopilot system, collided with a tractor-trailer truck that pulled in front of him on a highway in Florida.
Specifically, the investigation will likely focus on whether Tesla knew in advance of its stock offering that began on May 18 that the crash had involved the Autopilot system. Tesla sold about $2 billion worth of stock in the share sale on May 18 and May 19.
Although the company first reported the crash to auto-safety regulators on May 16, it waited until June 30 before making the information public via a blog post.
What did Tesla say?
Tesla hadn't heard from the SEC as of late Monday. But the company has already vigorously defended its actions in the aftermath of the accident.
Tesla said that it reported the accident to the National Highway Traffic Safety Administration (NHTSA) on May 16, when it first began looking into the events surrounding the crash. It then sent an investigator to Florida on May 18 to retrieve data from the damaged car. It didn't finish reviewing that data until the last week of May.
Normally, Tesla can retrieve data from any of its cars more or less instantly. But not in this case: "The damage sustained by the Model S in the crash limited Tesla's ability to recover data from it remotely," a Tesla spokesperson told the Journal.
Long story short: Tesla is arguing that it didn't know that Autopilot had been involved in the crash until after the stock offering had concluded.
What does it mean for Tesla investors?
The SEC's investigation is in a very early stage, according to the Journal. If the SEC determines that an enforcement action is warranted, it could hit the company with fines or other penalties.
Based on what we know right now, I think an enforcement action is unlikely. Assuming that Tesla's timeline holds up -- that is, assuming that the SEC investigation concludes that Tesla didn't know that Autopilot was involved in the accident until after its stock offering -- then there's no violation.
Will Tesla's timeline hold up to scrutiny? To your humble Fool, who has been following the inner workings of automakers for many years, it seems quite plausible.
While it's not impossible that the SEC's investigation will dig up some sort of bombshell revelation, I would bet that the SEC will end up closing this investigation without taking any action against Tesla Motors.
The article Will the Feds Bust Tesla Motors for Securities-Law Violations? originally appeared on Fool.com.
John Rosevear has no position in any stocks mentioned. The Motley Fool owns shares of and recommends Tesla Motors. Try any of our Foolish newsletter services free for 30 days. We Fools may not all hold the same opinions, but we all believe that considering a diverse range of insights makes us better investors. The Motley Fool has a disclosure policy.
Copyright 1995 - 2016 The Motley Fool, LLC. All rights reserved. The Motley Fool has a disclosure policy.