Will Tesla's Model X Quality Issues Translate to Model 3?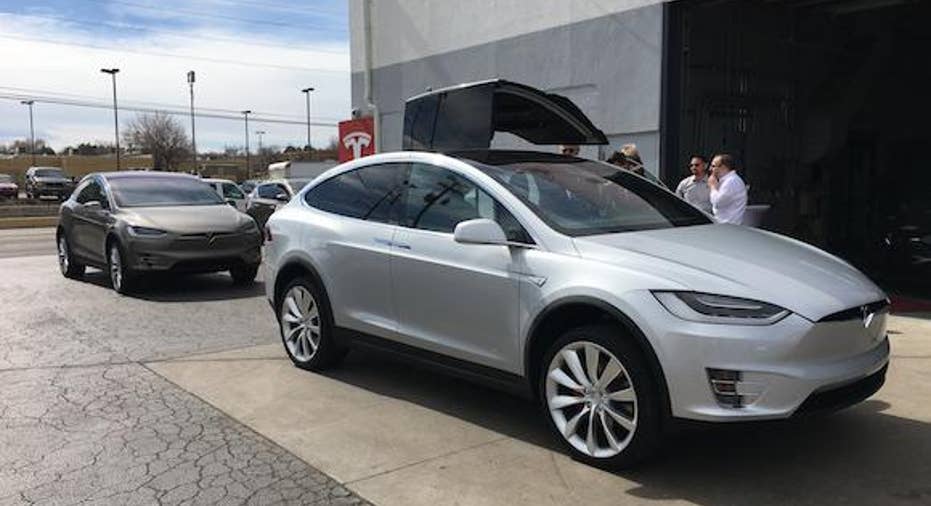 Meet Model X event in Denver. Image source: Author.
Tesla's Model X has issues. Make no mistake, some early units of the all-electric SUV are fraught with a wide range of quality issues, including malfunctioning falcon wing doors, misaligned body panels, or seat glitches. Tesla Motors Club forum members have shared a handful of stories, detailing flawed vehicle deliveries for the past few months.
These issues have been known for some time within Tesla's enthusiast community, but the broader media is now catching wind. The influential Consumer Reports detailed some of the issues earlier today, which is partially why shares are down.
To be clear, reading some of these stories can be enough to test the patience of even the most bullish investors, including myself. Some of these deliveries sound downright nightmarish. But how should an investor think about the X quality issues?
Anecdotal evidenceWhile acknowledging how negative some of these experiences have undeniably been, investors need to consider if they represent the average or if they're rare instances. As of the end of the first quarter, Tesla had delivered about 2,600 Model X SUVs, but was producing them at a rate of 750 per week.
Without trying to diminish what these customers have endured, the number of bad stories we've heard is a fairly limited sample size. They're also being shared on an enthusiast forum, where average consumers are unlikely to wander. Shortly after any product launch from any company, early customers will point out flaws on enthusiast forums, although most of the time we're talking about a $500 smartphone instead of a $100,000 car.
Still, we should assign an appropriate weight to these reports. Considering investor reactions, the market might be overweighting these issues.
Lessons learnedBeyond the quality issues themselves, there are two other direct considerations.
First off, is Tesla addressing the issues promptly enough and to the customer's satisfaction? Is the experience negatively affecting the customer's overall perception of the company? Will customer loyalty be harmed? At least in some cases, the X buyers are explicitly stating that they are still very satisfied with the company's response overall, even if the issues are incredibly frustrating.
Second, how quickly can Tesla iterate on its production methods to incorporate this new feedback? If Tesla can adapt its tooling to address the underlying manufacturing challenges going forward, then that should mitigate the overall impact of these early X issues.
Will this affect Model 3?Remember that Tesla's current lofty valuation is not primarily predicated on Model X. Of course, investors expect the company to deliver 80,000 to 90,000 vehicles this year combined (S and X), but Tesla's valuation is far more reliant on Model 3 execution over the next couple of years than anything else.
The most important takeaway from these X issues is whether or not they will affect Model 3, since build quality problems will scale just as fast with unit deliveries. Some areas simply do not apply, such as the complexities and challenges that the unique falcon wing doors present. Model 3 is specifically designed to be easy to manufacture, unlike the overly complex Model X.
But it's still disconcerting to see Tesla experiencing problems with things like moldings and body panel alignments, since those should be fairly basic and Tesla should have enough experience by now to avoid elementary mistakes. Investors need Model 3 to be simple.
The article Will Tesla's Model X Quality Issues Translate to Model 3? originally appeared on Fool.com.
Evan Niu, CFA owns shares of Tesla Motors, andhas the following options: long January 2018 $180 calls on Tesla Motors. The Motley Fool owns shares of and recommends Tesla Motors. Try any of our Foolish newsletter services free for 30 days. We Fools may not all hold the same opinions, but we all believe that considering a diverse range of insights makes us better investors. The Motley Fool has a disclosure policy.
Copyright 1995 - 2016 The Motley Fool, LLC. All rights reserved. The Motley Fool has a disclosure policy.