Will Starwood Property Trust, Inc. Sink or Swim?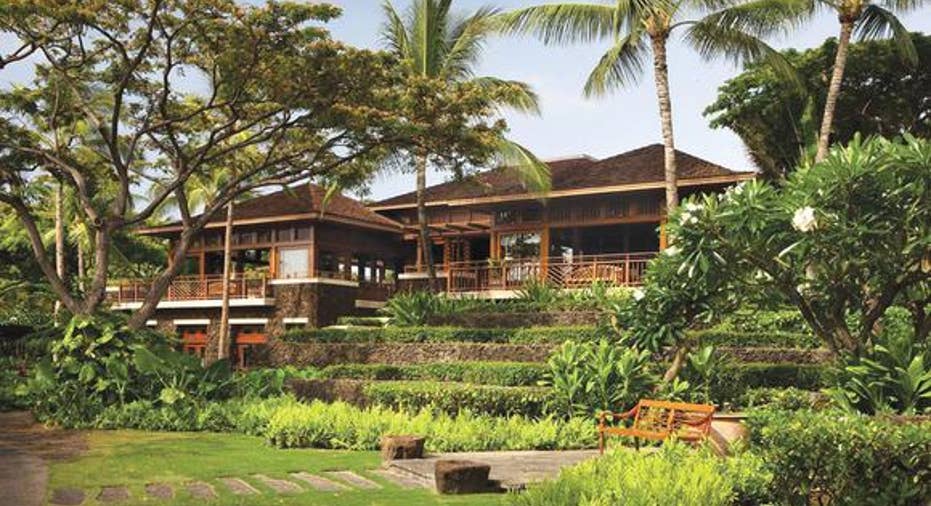 For those who follow the hospitality sector even casually, Starwood Property Trust is a familiar-sounding name. Most likely that's because the real estate investment trust's near-namesake, Starwood Hotels & Resorts Worldwide , was the prize in a bruising takeover fight recently won by Marriott International.
IMAGE SOURCE: STARWOOD PROPERTY TRUST.
Starwood Hotels might be the Starwood grabbing headlines lately, but Starwood Property Trust deserves some attention in its own right. It's a big, busy mortgage REIT with a unique slant on its business. Whether it's a winning stock is another question. Let's take a brief look at the company and find out.
Real estate starsStarwood Property Trust is the creation of ace real estate operator Barry Sternlicht, who was also the leading light at both financial services company Starwood Capital Group and Starwood Hotels & Resorts. He still serves as CEO of Property Trust and Capital Group, although the hotelier has been in different hands for some time.
Starwood Property Trust isn't a traditional mortgage REIT plowing its capital into mortgage-backed securities. Instead, its primary business is the direct financing of real estate projects, lending money to those that are unwilling or unable to get the credit they need from more traditional sources.
That doesn't mean these borrowers are unworthy. In the wake of last decade's financial crisis, banks and other commercial lenders now operate with many restrictions as to how they can extend credit. As a non-bank entity, Starwood Property Trust has far fewer obstacles.
Which is quite an advantage, especially with this company. Sternlicht has a long and genuinely distinguished history in real estate, and that experience informs Starwood Property Trust's business.
Operationally soundSo how exactly does this shake out in Starwood Property Trust's results?
As far as fundamentals are concerned, Starwood Property Trust is still a relatively young company (it went public in 2009), and is growing comparatively fast. Annual revenue has more than tripled since 2011 (to last year's $736 million).
Trailing-12-month funds from operations (the crucial profitability metric for REITs, as it strips out depreciation and several smaller line items) have seen a nearly 740% jump over that time. That compares very favorably to several big names in the REIT world, mREIT Annaly Capital and equity player Realty Income.
STWD Funds from Operations (TTM) data by YCharts.
But as you can see, Starwood Property Trust's TTM FFO is down from its early 2015 peak. That has affected the stock price, especially when combined with the market's general fear of fresh rate hikes affecting the business of mREITS (in theory, higher rates raise the cost of a REIT's funding, thereby narrowing the spread between its higher funding costs and its returns).
The difference in price development is stark. Equity REIT Realty Income has done well over the past year, while its mortgage cousin Annaly Capital hasn't gone anywhere. Starwood Property Trust is in the same boat with another big mREIT, American Mortgage Capital, with both declining around the 20% mark.
Rising to the surfaceA drop in price, of course, makes the dividend yield higher. Thanks to its stock's decline, Starwood Property Trust's $0.48-per-share quarterly payout yields a shade over 10% these days. That alone makes it a compelling investment case for income investors.
But it's not only the dividend. Starwood Property Trust is a unique operator in the mREIT space. It's a go-to option for commercial real estate funding, it knows how to finance even the most unusual or complex projects, and most importantly, it understands very well how to turn a robust profit doing so.
So it's a solid play on fundamentals, too, in my opinion, and its price drop is undeserved. This makes it a clear bargain at the current price.
The mREIT sea is big and, these days, often choppy. Starwood Property Trust, though, is a very sturdy ship with a solid crew. I'd put money on it staying well afloat rather than sinking in the coming years.
The article Will Starwood Property Trust, Inc. Sink or Swim? originally appeared on Fool.com.
Eric Volkman has no position in any stocks mentioned. The Motley Fool recommends Marriott International. Try any of our Foolish newsletter services free for 30 days. We Fools may not all hold the same opinions, but we all believe that considering a diverse range of insights makes us better investors. The Motley Fool has a disclosure policy.
Copyright 1995 - 2016 The Motley Fool, LLC. All rights reserved. The Motley Fool has a disclosure policy.