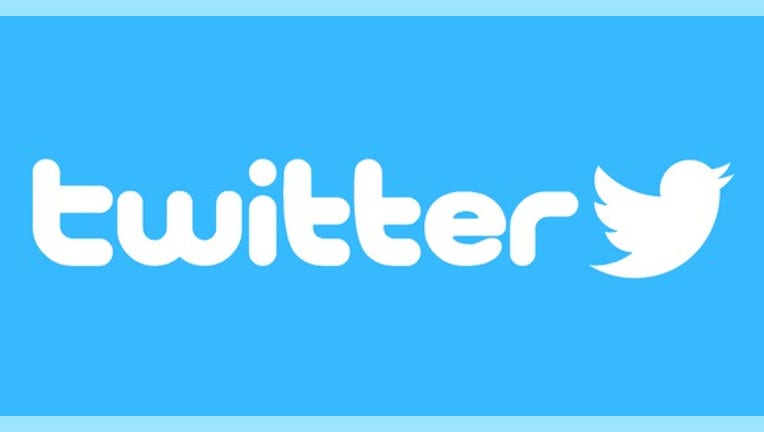 Image source: Twitter.
The buyout buzz is fading away for Twitter(NYSE: TWTR). The stock that traded as high as $25.25 early last month on chatter that a tech or media giant would snap up the social media pioneer has gone on to shed more than a quarter of its value.
The sharp correction would be a dinner bell to Wall Street pros if a buyout was looming, but that's not the sentiment among analysts these days. Twitter stock was downgraded this morning at OTR Global, marked down from mixed to negative. Channel checks at OTR Global suggest that the year-over-year ad spending during the holiday quarter has deteriorated from the already unappetizing third-quarter levels.
Growth has stalled at Twitter. Its user base has been slowing to a crawl in recent quarters. Monthly active users checked in at 317 million at the end of September, just 3% higher than the tally a year earlier. Twitter used to be able to make the most of its stagnant popularity by milking a lot more revenue out of its advertisers to reach its sizable audience, but that growth finally dipped into the single digits this year.
Revenue growth has decelerated for nine consecutive quarters, with year-over-year growth going from 124% to 8% in that time. Analysts see that streak stretching to 10 quarters, forecasting a mere 4.5% uptick in revenue for the fourth quarter. They also see a significant decline in adjusted earnings. It's not pretty, but let's not assume that Twitter's going to die an old maid surrounded by an arsenal of cats.
Never say never
The two potential buyers that were singled out the most often earlier this year were Disney (NYSE: DIS) andsalesforce.com (NYSE: CRM). Disney would've been able to pick up a social media brand that was starting to make inroads into its sports programming hotbed ESPN. Salesforce would've tweaked the consumer-facing platform into a corporate resource, allowing enterprises to monitor sentiment analysis and chum up to their clients.
It wasn't just wishful thinking. The chatter was real.
"We've walked away," salesforce.com CEO Marc Benioff confirmed to the Financial Times in mid-October. "It wasn't the right fit for us."
Seeing salesforce.com stock move sharply higher the day that its CEO publicly announced that it wasn't going to happen may seem to seal Twitter's fate. Benioff isn't going to become Benion, and Disney wasn't going to crack open the can of worms that comes with trolls, porn promos, and hackers gunning for early users with common word usernames.
None of this means that Twitter isn't valuable to many of the companies that may or may not have made a play for the social-broadcasting hub. The key to a buyout will simply be how far Twitter falls. The stock is actually trading higher than it was the day before salesforce.com officially walked away from the table, and that makes a buyout here highly unlikely.
However, if the stock were to correct sharply, many of those weary of overpaying for Twitter may jump at the chance to grab it on the cheap. Twitter's data-mining ways and the breadth of its platform are too juicy to let wither away on their own.
Elevation Partners co-founder Roger McNamee pegged a $5 billion price tag as the price point when Twitter becomes accretive to a potential buyer, an issue now that Twitter is commanding a market cap of $13 billion. It suggests that a deal may not happen unless Twitter falls into the single digits -- but don't underestimate this game of chicken ending well before we get to that point.
If Disney walked away on predatory concerns, it's not going to come back, though the decision to close Vine eliminates some of the porn-link knocks. Salesforce bolting seems to be more about valuation than ethical concerns, and it won't be the only one that may storm back if Twitter falls back into the pre-teens next year.
This isn't what Twitter bulls probably want to hear. Nobody wants to take two steps back to take one step forward. However, no one's going to chase Twitter higher, and its current fundamentals don't seem to justify today's price tag. Twitter will have to take a hit next year, and that's when someone will see it halfway by approaching it on bended knee.
10 stocks we like better than Salesforce.com When investing geniuses David and Tom Gardner have a stock tip, it can pay to listen. After all, the newsletter they have run for over a decade, Motley Fool Stock Advisor, has tripled the market.*
David and Tom just revealed what they believe are the 10 best stocks for investors to buy right now... and Salesforce.com wasn't one of them! That's right -- they think these 10 stocks are even better buys.
Click here to learn about these picks!
*Stock Advisor returns as of November 7, 2016
Rick Munarriz owns shares of Walt Disney. The Motley Fool owns shares of and recommends Twitter and Walt Disney. The Motley Fool recommends Salesforce.com. Try any of our Foolish newsletter services free for 30 days. We Fools may not all hold the same opinions, but we all believe that considering a diverse range of insights makes us better investors. The Motley Fool has a disclosure policy.