Will Netflix Copy Amazon Where It Really Matters?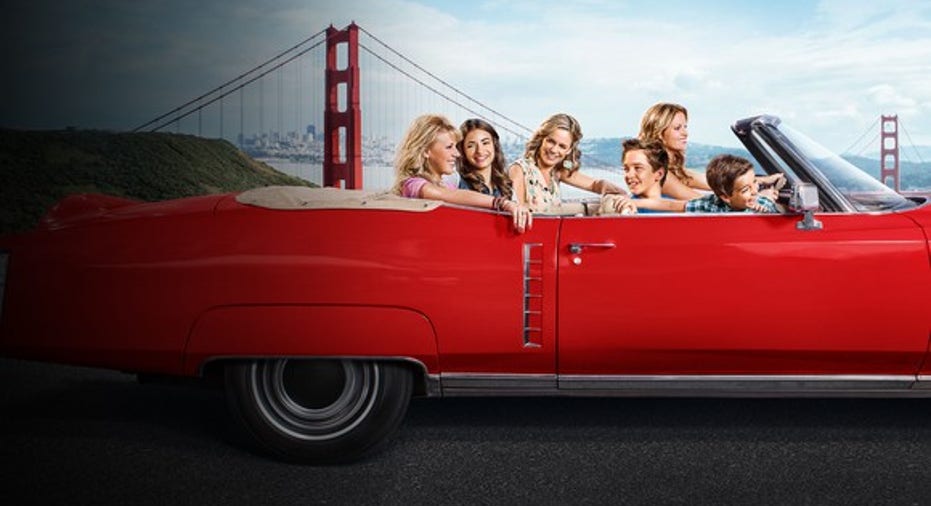 Image source: Netflix.
You no longer need a healthy internet connection to binge onNetflix(NASDAQ: NFLX). The top dog in premium streaming video announced that offline viewing is now available for some of its content through its Netflix app for Android and iOS phones and tablets. The ability to download video to watch later is being made available at no additional cost.
Netflix isn't a trailblazer on that front. Amazon.com(NASDAQ: AMZN)introduced offline viewingfor select content on Android and iOS mobile devices two summers ago. It took a shot at Netflix at the time.
"Amazon Video is the only online subscription streaming video service that enables downloads of titles, meaning unlike other subscription streaming services such as Netflix, Prime members can enjoy movies and TV shows as part of their membership even when they don't have an Internet connection available," Amazon's press release read 14 months ago.
We can't even say that the move comes as a surprise. Industry insiders were rumbling about this happening earlier this year.
Offering offline streaming of select shows on mobile app devices doesn't seem like a game changer. It'll help the next time you're going on a flight and don't want to spring for pricey Wi-Fi, but no one's going to cancel the service because they could't download a few episodes of The Crown ahead of a cabin retreat. If Netflix wants to copy Amazon's practices, the real gem has to be pay-per-stream.
Piecemeal profits
Amazon offers a lot more first-run movies and current season episodes from TV shows than Netflix. It's not free or baked into the cost of Amazon Prime. The videos are available as online rentals or purchases.
You can rent Don't Breathe as a high-def digital stream through Amazon for $5.99, Bad Moms for $4.99, and many movies that may never find their way into Netflix's digital vault. You can also buy them outright for a bit more. The same can be said about TV shows where you can rent individual episodes of the latest American Horror Story season for $2.99 apiece months before they make it to Netflix.
Netflix has refused to play this game, and with Amazon emphasizing Prime Video that's available to tens of millions of subscribers at no additional cost, it may seem like the smart call. Netflix would confuse subscribers if they were able to start ordering off the "included" free menu.
However, when it comes to the stock's lofty valuation, it's also fair to say that the higher multiples would be a lot easier to justify if folks weren't just paying $10 a month for Netflix's flagship service. If folks were shelling out $20, $30, or even more a month to watch Netflix as well as rent new movies and TV shows, it would more than move the needle: It would be an entirely new meter.
Armed with 86.7 million subscribers worldwide, anything Netflix can do to become more valuable to its users -- yet also generate more revenue in the process -- is ideal to merely letting someone on an app-tethered device watch content when a mobile phone can't be a mobile phone. Netflix won't do it. Netflix doesn't want to blow the value proposition. It doesn't wan't to present its streaming service as a gateway drug to more revenue-generating opportunities. It's hard to argue with Netflix's success going the safe route, but it's also easy to imagine what could be possible if it ever does turn on the spigot of pay-per-stream to its captive audience, which will be topping 90 million globally by the end of next month.
10 stocks we like better than Netflix When investing geniuses David and Tom Gardner have a stock tip, it can pay to listen. After all, the newsletter they have run for over a decade, Motley Fool Stock Advisor, has tripled the market.*
David and Tom just revealed what they believe are the 10 best stocks for investors to buy right now... and Netflix wasn't one of them! That's right -- they think these 10 stocks are even better buys.
Click here to learn about these picks!
*Stock Advisor returns as of November 7, 2016
Rick Munarriz owns shares of Netflix. The Motley Fool owns shares of and recommends Amazon.com and Netflix. Try any of our Foolish newsletter services free for 30 days. We Fools may not all hold the same opinions, but we all believe that considering a diverse range of insights makes us better investors. The Motley Fool has a disclosure policy.