Will LinkedIn Earnings Rain on Facebook, Twitter Parade?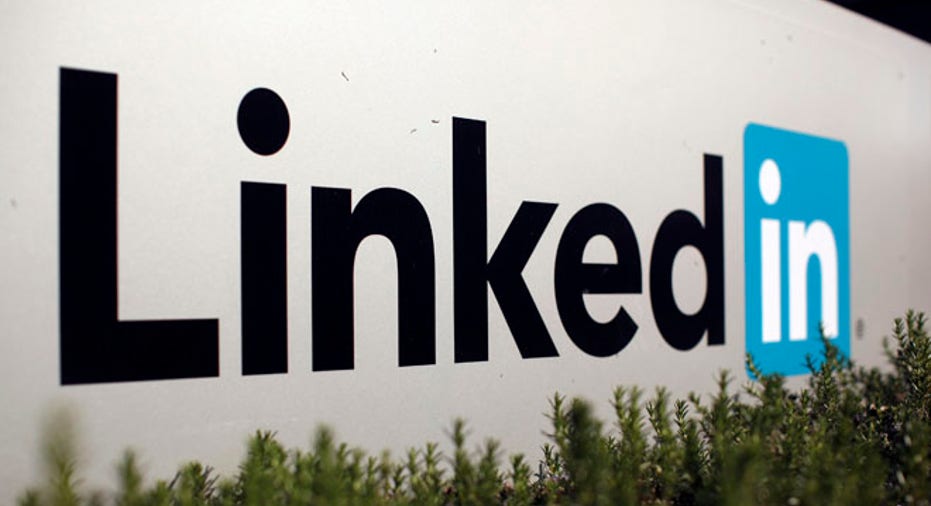 As LinkedIn (NYSE:LNKD) readies to report second-quarter earnings Thursday after the bell, some analysts are expecting rain on the social media parade started recently by Facebook (NASDAQ:FB) and Twitter (NYSE:FB) results.
Analysts expect LinkedIn to post earnings per share of $0.39. The company is also expected to post revenue of $511 million, showing year-over-year growth of 40%.
"I do not expect guidance to be above where consensus is for third-quarter revenue, because the street consensus is pretty optimistic. So the guidance range will be slightly below where consensus is for third-quarter revenue, and in recent times, when the company has guided like that, the stock hasn't reacted well," said Avondale Partners analyst Randy Reece.
Excluding Facebook, for Internet software and services companies within the S&P 500, year-over-year revenue growth is 12.3%, according to Thomson Reuters data. But LinkedIn's stock is down over 16% year-to-date.
Reece said Facebook's and Twitter's strong performances put the pressure on LinkedIn, particularly when it comes to its mobile performance. Both social networks reported strong growth from mobile advertising revenue. Facebook's mobile ad revenue accounted for 62% of total revenue, while Twitter's made up 81% of overall revenue.
"I don't believe LinkedIn is quite there yet. It's not on par with Facebook and Twitter in its ability to convert mobile traffic into ad revenue," said Reece.
Thomson Reuters analyst David Auriello said he's also going to be paying close attention to LinkedIn's mobile revenue.
"One of the things that is going to be interesting is to look at is their ability to transition into mobile – so, growing their user engagement, and also their ability to monetize that. That was particularly strong for Facebook and Twitter," he said.
Needham & Co. analyst Kerry Rice said he'll also be keeping an eye out for LinkedIn's guidance.
"There's been a trend that's emerged where LinkedIn beats a current quarter's expectations handily and guidance tends to be below expectations," said Rice. "And so I think that trend will continue, but that seems to be keeping people concerned on the guidance side."
Both Reece and Rice said international performance will also be critical for LinkedIn. While international members make up about two-thirds of LinkedIn's customers, Rice said they produce only about a third of its revenue.
"Increasing monetization [internationally] is very important, and it's been kind of flat for the last few quarters. I would really like to see that continue to increase," said Rice.
Reece said LinkedIn's "remarkable" penetration in the recruiting industry in the U.S. already puts even greater pressure on international growth.
"The U.S. business will grow at a slower and slower rate as it matures … so the growth of the international [business] needs to offset the slowing of the U.S. to maintain 'Account Solutions' growth," said Reece.