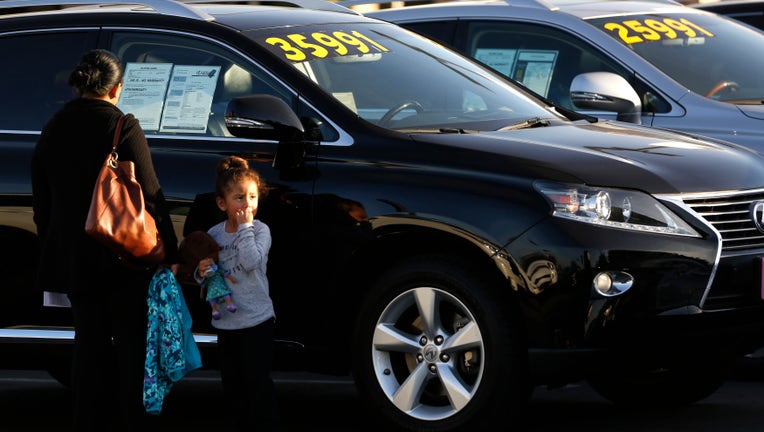 July auto sales are expected to kick off the second half of 2016 with mixed results, according to industry forecasters.
Consumers have flocked to dealerships in response to low interest rates on auto loans, cheaper gasoline prices and aging vehicles in their driveways. In 2015, demand for pickup trucks and SUVs carried the industry to an all-time record of 17.5 million new vehicles sold in the U.S.
But this year, analysts have warned that sales could begin to flatten. June sales were up 2.5% year-over-year, although estimates pointed to a larger gain. Ford said Thursday it observed a softer retail industry in the second quarter, a trend that the company believes will continue through the rest of 2016.
July sales projections are calling for another slight gain, at most, over 2015's pace.
Edmunds.com analysts see total July sales rising 0.7% to 1.52 million vehicles, which would mark the best July since 2005.  The seasonally adjusted annual rate (SAAR) would be 17.8 million. The industry hasn't posted a SAAR that high since November 2015 (18.2 SAAR).
More from FOXBusiness.com
"Last year's record-setting sales performance was powered primarily by a strong second half, and July sales suggest that 2016 is poised to play out in the same way," said Edmunds.com Executive Director of Industry Analysis Jessica Caldwell.
Kelley Blue Book, though, issued a forecast for a 1% decline in sales volume. TrueCar (NASDAQ:TRUE) also expects sales to drop in July by 0.4%.
The July sales calendar includes an extra weekend, which will provide an extra boost to the month's results.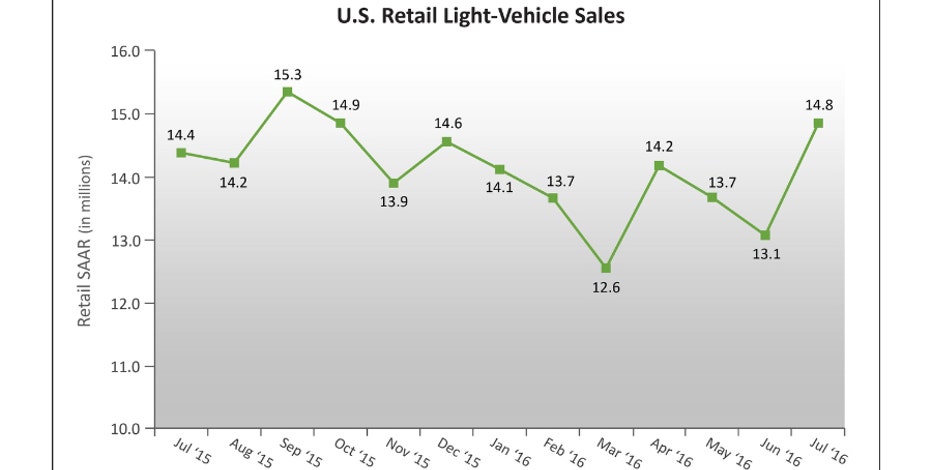 J.D. Power's outlook for retail sales—or deliveries from dealer to consumer—estimated a July tally of 1.32 million vehicles, a 2.1% jump.
"Despite the modest sales gains, July is a strong month for the industry in terms of consumer spending. While incentive spending continues to rise and is at its highest level so far in 2016 ($3,680), strong truck mix continues to enable record-level transaction prices. Consumer spending in July will hit its highest level so far in 2016," said Deirdre Borrego, senior vice president and general manager of automotive data and analytics at J.D. Power.
Jeff Schuster, LMC Automotive's senior vice president of forecasting, added while total industry sales could fall this year, 2016 may still nudge past 2015 for another annual record. "It is that close at this stage and could go either way," he said.