Will Johnson & Johnson Shock Investors with a Spin-off in 2017?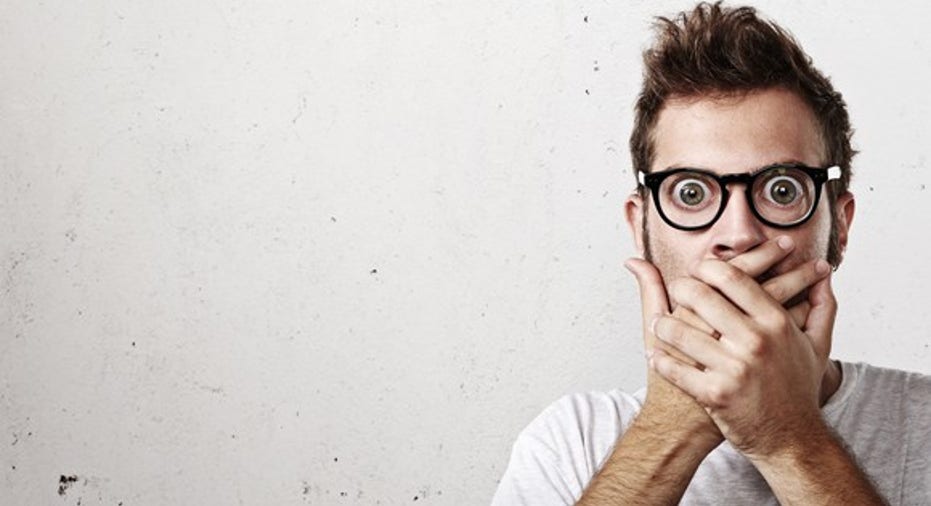 Every new year brings the possibility of surprise.
Who would have thought that the Chicago Cubs would win the World Series at the beginning of 2016? Maybe something even more surprising could happen this year, like Kim Kardashian forsaking all publicity. On second thought, maybe not. There is one potential surprise, though, that I think has at least a tiny possibility of actually happening this year. Here's why Johnson & Johnson (NYSE: JNJ) could shock the investing world with a spin-off in 2017.
Image source: Getty Images.
Two sluggish segments and one that's solid
When you think of Johnson & Johnson, what first comes to mind? There are many possible answers, from Band-Aids and baby shampoo to Xarelto and Zytiga. J&J's scope is so broad that it's basically multiple companies under one umbrella.
Band-Aids, baby shampoo, and dozens of other products fall into Johnson & Johnson's consumer business segment. While this segment might have the most well-known products, sales aren't doing so well. J&J's consumer segment reported a year-over-year drop in sales of 3.1% during the first three quarters of 2016.
Another business segment is also struggling somewhat: medical devices. During the first three quarters of 2016, J&J's medical device sales slipped 0.2% from the prior year period. However, the segment generated revenue during the period of $18.7 billion -- a lot more than the roughly $10.2 billion made by the company's consumer business.
Xarelto, Zytiga, and a host of other drugs belong to J&J's pharmaceuticals segment. Unlike the company's other two segments, pharmaceuticals sales are growing solidly -- up 8% year over year in the first three quarters of 2016. It's also by far the most profitable business segment for Johnson & Johnson.
A relevant precedent
This big gap in performance among different business segments isn't unusual. However, such gaps have also played an important role in cases made by other companies for spinning off segments to unlock shareholder value.
Probably the most relevant precedent for J&J is Abbott Laboratories' (NYSE: ABT) decision in 2011 to spin off its pharmaceuticals business into a new company. Abbott's premise was that its parts were worth more separate than combined. The spin-off was completed by early 2013, with the newAbbVie (NYSE: ABBV) focusing on innovative drugs and Abbott focusing on diagnostics and medical devices.
Abbott arguably had less of a case for a spin-off in 2011 than J&J does right now. Sales for its proprietary pharmaceuticals business were up 8% from the prior year -- the same as J&J's pharmaceuticals segment's 2016 performance. Unlike J&J, though, Abbott's diagnostics and medical device sales were also growing.
Did Abbott's spin-off of AbbVie unlock value for shareholders? Abbott's stock increased by just 17% in the five years prior to AbbVie's launch. Over the next four years, Abbott's stock rose nearly 24%, while AbbVie's share price soared over 80%.
That's a slam dunk case for spinning off, right? Not necessarily. The initial five-year period included the huge market plunge in 2008 and 2009. Still, though, I doubt very many people who owned Abbott stock back in 2011 and 2012 are disappointed now that the company spun off AbbVie.
What to spin off?
If Johnson & Johnson did opt to spin off a business segment as a separate entity, which segments would stay and which would go? The least likely choice would be to create three separate companies for each business segment. I'd say that alternative has roughly the same chances as the Chicago Cubs winning another world championship -- in hockey.
Another option would be for J&J to keep its consumer and medical device segments and spin off pharmaceuticals as its own entity. This would be similar to what Abbott did with AbbVie.
Perhaps the next best choice would be for the company to spin off its medical device segment. That would leave J&J with its higher-growth pharmaceuticals business and all of its beloved brands for which the company is best known.
Why not just sell the medical device segment instead? Taxes. Spin-offs can be done in a way that doesn't generate hundreds of millions of dollars in tax payments that would be required with a sale to another company.
Don't be surprised
Could Johnson & Johnson stun investors by announcing a spin-off this year? It's certainly within the realm of possibility.Don't be surprised, though, if J&J doesn't make any big moves in 2017.
The odds of a spin-off are really low. While many healthcare stocks languished last year, J&J's stock price gained nearly 15%. Also, even though sales for J&J's consumer and medical device segments aren't growing right now, the businesses are both quite profitable.
My view is that the more likely shock from the healthcare giant this year will be the opposite of a spin-off -- a major acquisition. Then again, considering J&J's history, that probably wouldn't be shocking at all.
10 stocks we like better than Johnson and Johnson When investing geniuses David and Tom Gardner have a stock tip, it can pay to listen. After all, the newsletter they have run for over a decade, Motley Fool Stock Advisor, has tripled the market.*
David and Tom just revealed what they believe are the 10 best stocks for investors to buy right now... and Johnson and Johnson wasn't one of them! That's right -- they think these 10 stocks are even better buys.
Click here to learn about these picks!
*Stock Advisor returns as of January 4, 2017
Keith Speights has no position in any stocks mentioned. The Motley Fool recommends Johnson and Johnson. The Motley Fool has a disclosure policy.