Will Jemele Hill's Trump attacks force changes at ESPN?
ESPN faced fresh accusations of political bias this week, once again raising concerns over a controversy that amplifies the network's ratings woes.
The sports-media giant has repeatedly fought back against claims of a liberal bias. ESPN President John Skipper wrote in a January 2016 memo that ESPN personalities "should refrain from political editorializing, personal attacks or 'drive-by' comments regarding the candidates and their campaigns (including but not limited to on platforms such as Twitter or other social media)." At a March shareholders' meeting, Walt Disney (NYSE:DIS) CEO Bob Iger said "the charge that ESPN is exhibiting significant political bias is just a complete exaggeration." Burke Magnus, ESPN's executive vice president of programming and scheduling, told the Sports Business Journal in June, "We have no political agenda whatsoever."
Still, ESPN has stumbled into one controversy after another. Host Jemele Hill's attacks on President Donald Trump reignited criticism over the politics of ESPN and how its management team have responded. Hill called Trump a "white supremacist" whose election victory was "a direct result of white supremacy."
Political controversies at ESPN have surfaced at a time when its business is suffering from lower ratings and bloated programming costs. Its subscriber base has fallen to roughly 87 million viewers from a peak of 100 million in 2011, based on Nielsen research. The subscriber losses, driven in part by growing competition from Netflix (NASDAQ:NFLX) and other streaming-video services, have weighed on ad revenue. And while the flagship ESPN network receives the highest carriage fees of any cable channel, it pays large sums of money for the right to broadcast live NBA, NFL and MLB games.
Nick Kalm, founder and president of Chicago-based crisis management firm Reputation Partners, said ESPN's decision to launch opinionated programming may have backfired.
"If they continue to lose subscribers, and they can tie that back to their decision to be more political, than they're going to have to abandon it. At the end of the day, it's a business," he said. "The biggest problem in the work I do in crisis management is acknowledging you have a problem, and they haven't done that. … Perception is reality, and the perception is that ESPN is overly politically correct."
Allegations of a liberal bias at ESPN accelerated in 2015, when ESPN's ESPY Awards gave Caitlyn Jenner the Arthur Ashe Courage Award. In April 2016, ESPN fired baseball analyst and former pitcher Curt Schilling, an outspoken conservative, for a social-media post on transgender bathroom policies.
More recently, conservative viewers have taken issue with coverage of NFL quarterback Colin Kaepernick's protests of the national anthem and ESPN's decision to pull broadcaster Robert Lee from a University of Virginal football game to avoid references to the Confederate general of the same name.
This week brought more trouble for a sports network trying to dispel the notion of a political bent. Hill, co-host of the 6 p.m. ET SportsCenter show "SC6," said she regretted making public comments that "painted ESPN in an unfair light." ESPN didn't publicly disclose any disciplinary action after the comments. "We have addressed this with Jemele and she recognizes her actions were inappropriate," it said in a statement.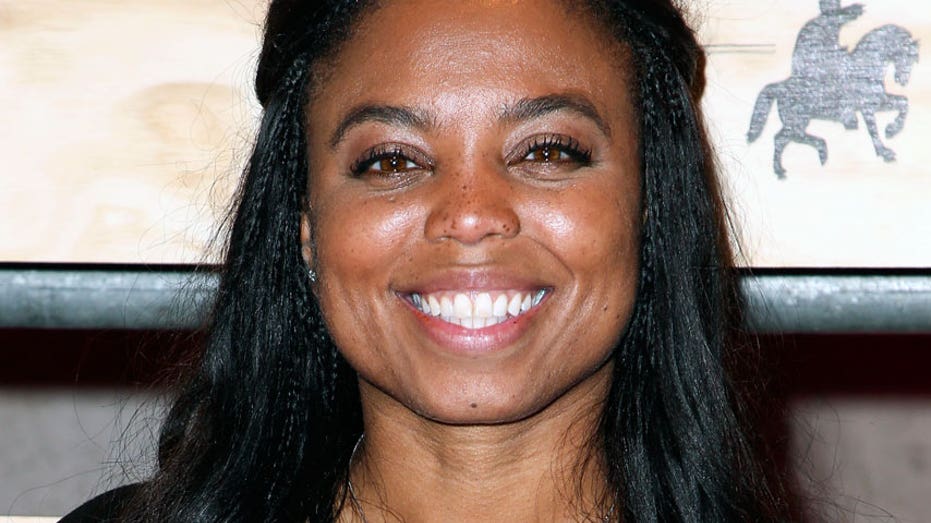 ESPN critics charged the network with hypocrisy, drawing comparisons to Schilling. Adding fuel to the fire, Clay Travis of Outkick the Coverage reported on Wednesday that Linda Cohn, a 25-year ESPN veteran, was asked by Skipper to stay home for a day after opining in a radio interview that politics are a contributing factor in ESPN's ratings decline.
Critics also observe that Bob Iger, the CEO of ESPN's parent company Walt Disney (NYSE:DIS), was a large contributor to Hillary Clinton's 2016 presidential campaign. Iger, a longtime executive at ABC and Disney, is rumored to be considering a run of his own in 2020. Skipper is a liberal-leaning executive as well, according to the Sports Business Journal's report in June.
A Disney spokesperson didn't immediately respond to a request for comment.
Kalm suggested that ESPN encourage all views to be heard, or simply avoid political commentary altogether.
"People want to tune into sports networks because they want to hear about sports, not politics," Kalm said. "ESPN should go back to its roots."
ESPN is paying a really big price for its politics (and bad programming). People are dumping it in RECORD numbers. Apologize for untruth!

— Donald J. Trump (@realDonaldTrump) September 15, 2017
Disney blamed weaker ad revenue and higher programming costs from its new NBA contract for a 23% decline in third-quarter operating income at its cable networks, including ESPN. Concerns over ESPN have been a drag on Disney's stock, which is down 5.5% since the start of 2017.
ESPN, under pressure to cut costs, dropped several well-known anchors and reporters as it laid off about 100 employees in April.
Disney is also making new investments to counter subscriber losses. The company said last month it will acquire a majority stake in BAMTech, Major League Baseball's streaming video venture, and launch an ESPN-branded multi-sport streaming service in 2019.