Will Delta Outage Dial-Up Focus on Tech?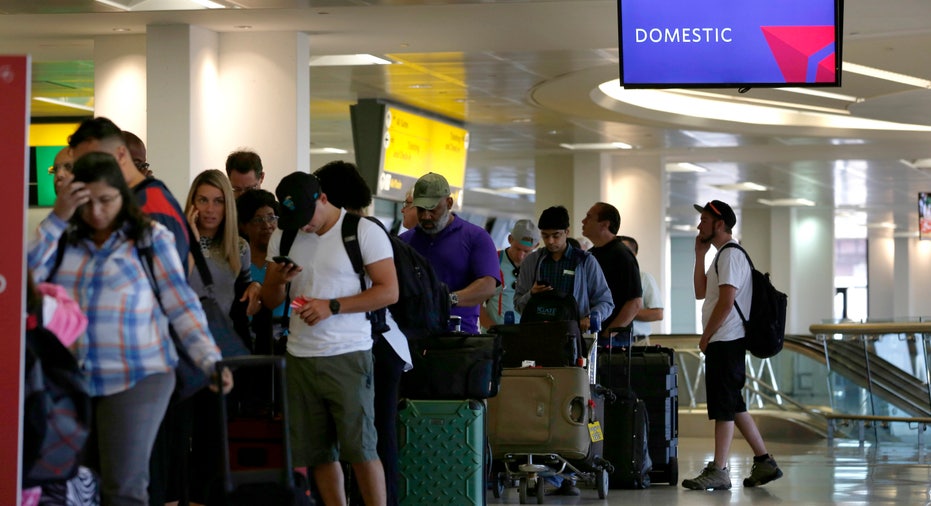 If it follows in the footsteps of other airlines, Delta (NYSE:DAL) could double down on investments in technology after a power outage forced the company to temporarily ground all flights Monday.
The world's second-largest airline lifted the ground-stop order at 8:40 a.m. ET, about six hours after a glitch first affected Delta's computer systems. According to Delta, the issue was caused by a power outage at its hub in Atlanta. As of 1 p.m. ET, Delta cancelled approximately 427 flights while operating more than 1,590 flights. A total of about 6,000 Delta flights were scheduled to take off Monday
Delta said travelers who were booked on a flight affected by the outage can swap their tickets prior to Aug. 12.
It's not uncommon for airlines to experience computer glitches that impact flights. Just last month, Southwest Airlines (NYSE:LUV) had to ground flights due to an outage. Last year, United Continental Holdings (NYSE:UAL) reported two separate glitches during the busy summer travel season.
United Continental's CEO at the time, Jeff Smisek, told analysts on a conference call in July 2015 that his company would continue to invest in improving the technologies that are critical to keeping flights on schedule. Smisek noted that technology was the company's largest area of investment outside of its aircraft.
"We're investing in hardware. We're investing in software. We're investing in the people and the processes to recover from irregular operations because those are always going to occur" due to weather or maintenance issues, Smisek said.
"No one likes to have a technology outage. It can happen at any company," he added. "I can tell you we are keenly focused on improving our technology, improving the stability of our technology, and more importantly, you obviously have to have stability. Stability, to me, is like safety in an airline."
In July, Delta reported second-quarter earnings that rose more than expected at 4.1%. Revenue fell 2.4% to $10.45 billion, missing Wall Street's estimate.
Costs per available seat mile were flat year-over year, while non-operating expenses dropped by $35 million.
"Our commitment to cost productivity is a key part of achieving our long-term financial goals while continuing to make investments in our people, product and service," said Delta Chief Financial Officer Paul Jacobson.