Will Costco Wholesale Corporation Raise Its Dividend in 2017?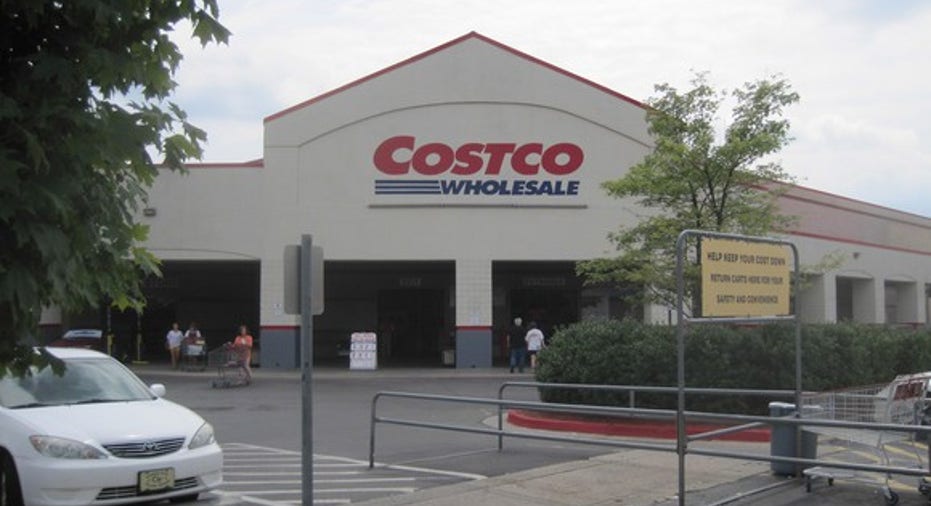 Image source: The Motley Fool.
Costco Wholesale(NASDAQ: COST) is not yet a Dividend Aristocrat, but in many ways the warehouse retailer has the hallmarks of one. With its membership-based business model, the company has an economic moat that has allowed it to consistently grow revenue and profits for the last 30 years to become one of the biggest retailers in the world today.
Though Costco pays a modest dividend yield at just 1.1%, it has been generous to shareholders offering large special dividend payouts twice in the last five years.Costco began paying a dividend in 2004 and has raised it every year since then, or 12 years in a row, from just $0.10 a quarter to now $0.45. The company has raised every year by at least 10%.
What can investors expect for 2017?
Considering that Costco has raised its dividend every year for the last 12 years, it seems essentially guaranteed that it will hike it again this 2017. Costco generally raises its dividend in the spring so investors should expect the company to announce the dividend increase within the next two to three months. Last year, the company raised its quarterly distribution from $0.40 to $0.45, and I would expect a similar increase this year.
Though Costco's profit growth has slowed in recent years, the company's ratio is only about 33%, meaning it should be able to raise its dividend for at least a few years before it has to worry about it eating into its cash flow. Analysts expect earnings per share to grow by about 11% this year, enough to justify hiking the dividend payout bythe same amount.
Looking further ahead, the retailer looks like it's in good shape to join peers likeWal-MartandTarget down the line as a Dividend Aristocrat, or a company that has raised its dividend payout every year for 25 years straight.
While much of brick-and-mortar retail has been challenged, including Wal-Mart and Target, which have been forced to slow their dividend increases in recent years, Costco has proven more resilient. Its same-store sales continue to grow, though not as fast as they did before, and its member retention rate is near 90%, indicating that its customers are overwhelmingly satisfied with its service. Membership fees make up about two-thirds of Costco's operating profits so they are crucial to its business. Costco is also expected to raise its membership fee this year, which should pad its bottom line further.
Though concerns have been growing about the threatAmazon.comand its Prime membership program pose to Costco, the warehouse retailer has looked solid thus far, despite Prime operating with a similar business model. With its buy-in-bulk service, it's difficult for almost anyone to compete with Costco's prices as it sells its products at the smallest of markups. However, as technologies like autonomous vehicles and drone delivery threaten to upend traditional retail, Costco could see its customers increasingly flee to e-commerce channels like Amazon.
The long-term dividend outlook
At a P/E near 30, Costco has a higher valuation than most of its peers. That valuation also keeps its dividend yield low as the payout is a function of its earnings. Over the next five to 10 years, Costco's valuation is likely to moderate as earnings growth slows, which should make the yield more appealing to dividend investors. As long as profits continue to grow, I'd expect Costco to keep up its strong pace of dividend increases. For investors looking for solid dividend growth stock, Costco is a good place to start.
10 stocks we like better than Costco Wholesale When investing geniuses David and Tom Gardner have a stock tip, it can pay to listen. After all, the newsletter they have run for over a decade, Motley Fool Stock Advisor, has tripled the market.*
David and Tom just revealed what they believe are the 10 best stocks for investors to buy right now... and Costco Wholesale wasn't one of them! That's right -- they think these 10 stocks are even better buys.
Click here to learn about these picks!
*Stock Advisor returns as of January 4, 2017
Jeremy Bowman has no position in any stocks mentioned. The Motley Fool owns shares of and recommends Costco Wholesale. The Motley Fool has a disclosure policy.