Will Costco Wholesale Celebrate This Holiday Season?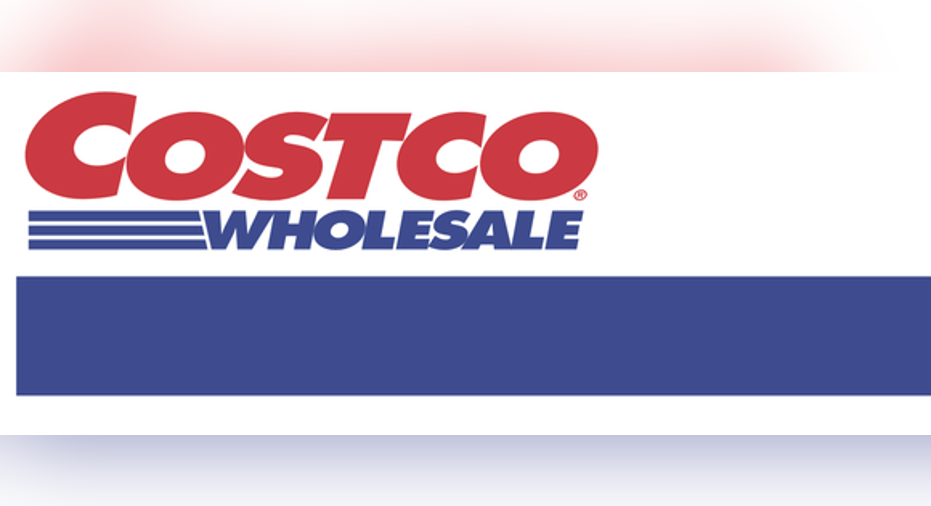 The story of Costco Wholesale (NASDAQ: COST) is an important one in the retail industry, because the big-box warehouse retailer created a new way of doing business that has resonated with consumers for decades now. The retail sector has gone through some challenges lately, however, and even Costco hasn't proven immune to the negative effects of those adverse conditions. With the company releasing its fiscal first-quarter financial report on Wednesday, Costco investors have strong expectations that the company will be able to produce double-digit percentage earnings growth despite more modest sales increases. Let's take an early look at Costco to try to figure out what investors should be looking for in its report.
Image source: Costco Wholesale.
Stats on Costco
| | |
| --- | --- |
| Expected EPS Growth | 10.1% |
| Expected Revenue Growth | 4.2% |
| Forward Earnings Multiple | 23.1 |
| Expected 5-Year Annualized Growth Rate | 10.2% |
Data source: Yahoo! Finance.
Can Costco earnings keep climbing?
Investors have been a bit nervous about Costco earnings in recent months, reducing their expectations both for the fiscal first quarter and for the current and next fiscal year. The stock has given up some ground despite strong market conditions, falling 7% since late August.
Costco's fiscal fourth-quarter results showed the sluggish conditions under which the warehouse retailer is laboring right now. Revenue was up 2.2%, with comparable-store sales being flat due largely to gasoline price deflation and foreign exchange effects. Even taking those factors out, comps grew just 3%, and net income showed a similarly small rise of 2%. Fee revenue from membership sales were up a more encouraging 6%, showing that Costco continues to appeal to its member base, and positives from store expansion and from what has turned out to be a financially beneficial shift in its branded-card relationship made many investors pleased with the results.
Costco has already given investors a glimpse at one portion of its results, with monthly sales results giving key metrics on the retailer's top line. For the quarter, the company reported net sales of $27.47 billion, which was up 3% from the year-ago period. Comparable store sales came in at 1% throughout the network, and comes in at 2% when you take out the impact of foreign exchange and gasoline price changes.
From a bigger-picture perspective, the most important success that Costco has enjoyed is its ability to fend off the pressure from online retailers like Amazon.com (NASDAQ: AMZN). Interestingly, recent research suggests that Amazon users are often also loyal Costco customers, with the two retail options offering different features even as they add up to a holistic shopping experience that can meet most consumers' needs. In particular, the fact that Amazon hasn't yet been able to master the grocery market gives shoppers an excuse to go into Costco locations regularly, and from there, Costco's ability to cross-sell and lure shoppers into making greater purchases becomes its biggest asset.
Yet some wonder if Costco is doing everything it possibly can to maximize sales. As happens each year, many retailers have felt pressure to open on Thanksgiving Day. Costco has traditionally maintained that it wants to stay closed in order to give employees a day with their families, and it has thus far resisted the urge to follow other retailers' lead in opening for the holiday. Yet some think Costco is making a mistake in that regard, missing out on demand from shoppers to get deals on their day off.
In the Costco earnings report, the key new information for investors will be whether the company can grow profit at a faster pace than its sluggish sales gains. If it can, then Costco will once again have shown the power of its membership-based business model and its power to bring shoppers through the doors early and often during key times of the year.
10 stocks we like better than Costco Wholesale When investing geniuses David and Tom Gardner have a stock tip, it can pay to listen. After all, the newsletter they have run for over a decade, Motley Fool Stock Advisor, has tripled the market.*
David and Tom just revealed what they believe are the 10 best stocks for investors to buy right now... and Costco Wholesale wasn't one of them! That's right -- they think these 10 stocks are even better buys.
Click here to learn about these picks!
*Stock Advisor returns as of November 7, 2016
Dan Caplinger has no position in any stocks mentioned. The Motley Fool owns shares of and recommends Amazon.com and Costco Wholesale. Try any of our Foolish newsletter services free for 30 days. We Fools may not all hold the same opinions, but we all believe that considering a diverse range of insights makes us better investors. The Motley Fool has a disclosure policy.