Will Brexit Hurt Apple's Earnings?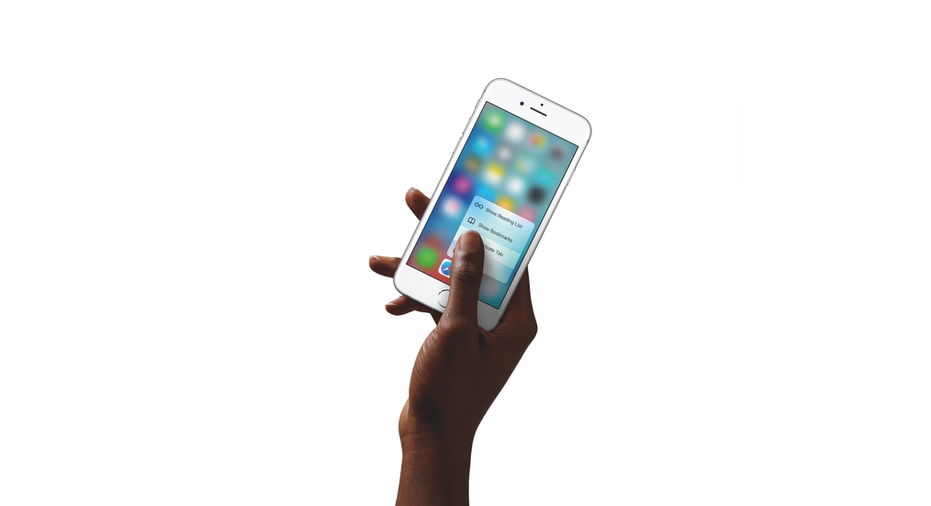 Image source: Getty Images.
By now, you've probably tired of the seemingly constant headlines about the U.K.'s decision to exit the European Union, aka "Brexit."
However, the ripple effects from this historic decision will almost certainly reverberate throughout the global economy in the coming quarters.
Case in point, one Wall Street analyst recently penned a note to investors arguing that Brexit will weigh on tech giant Apple's coming quarterly report. Let's quickly see how Brexit may affect Apple's earnings and how it relates to the broader investing context for the world's largest tech company.
Brexit's impact on Apple
In a recent research report, Citi analyst Jim Suva made the case for Brexit's negative influence in Apple's forthcoming July 26earnings report. Though rather vague, Suva believes the general macroeconomic uncertainty from the Brexit vote could lead to individuals purchasing fewer Apple devices.
More specifically, he cited a lengthening of the iPhone replacement cycle, which would likely carry negative implications for Apple's financial performance in its current fiscal year. "We are lowering our estimates for June and September quarters given potential for lower demand from macro uncertainty (Brexit related), currency volatility and lengthening replacement cycles (average replacement rate has gone from around 24 months in calendar year 2013 to about 28 months recently and our model implies replacement rates could extend to 30 to 36 months," the analyst and his team wrote, according to Fortune.
However, the analyst also noted that "Apple can still gain share especially in large markets such as India." Given the largely superficial commentary on Brexit, Suva's analysis seems more a reiteration of much of the conventional thinking surrounding Apple stock today with a few Brexit mentions interspersed to make things topical.
Image source: Apple.
Moreover, since its effects are still unfolding, fully assessing Brexit's likely economic consequences is more guesswork than legitimate analysis. Many of the analyses conducted in the run-up to the United Kingdom's historic vote suggested Brexit could cost the U.K. 3.9% GDP, yet other estimates predicted a 1.6%gain in economic output. Said another way, no one knows with any degree of certainty how Brexit will impact the U.K. or global economies.
Consider this, though: In 2015, only 22% of Apple's total sales came from Europe. With the U.K. representing about 16% of the EU's 2014 GDP, a rough, back-of-the-envelope calculation implies the U.K. represents a mere 3.5% of Apple's total sales. Though this is a rough estimate, the percentage being so low reiterates the overall point: Brexit seems unlikely to affect Apple's earnings at any level greater than a rounding error. However, it does point to the negative story lines affecting Apple.
Apple's negative outlook
Brexit aside, things don't appear particularly positive for Apple's financial performance -- at least not in the near term.
Apple remains an almost exclusively product-driven company. As such, the company lives and dies by its ability to consistently churn out new hit products. Unfortunately for Apple this year, the scuttlebutt from the company's east Asian supply chain strongly suggests the forthcoming iPhone 7 will offer only incremental improvements over its current smartphone lineup, breaking Apple's long-standing practice of meaningfully revamping the iPhone's form factor every two years.
The silver lining in all of this is that Apple is reportedly working on a sweeping overhaul of the iPhone next year to coincide with the device's 10th anniversary. Investors acutely understand the cyclicality inherent in Apple's iPhone-centric business model, and they tend to bid up its shares in the six months before Apple refreshes the iPhone's form factor. Assuming this trend holds with the 2017 iPhone, investors should still have plenty of time to purchase shares ahead of this potential rally.
What's more, Apple also enjoys some additional long-term catalysts, most notably its electric-vehicle product, Project Titan. There's also the outsized opportunities for additional capital return in the form of increasing dividends and ongoing share repurchasesthat should help support Apple's stock as well.
To be sure, it will be difficult for Apple to replicate the company's historic run from 2007 to 2015. At the same time though, despite what might amount to an uninspired 2016, Apple still enjoys enough catalysts into the medium term to justify its continued placement in long-term tech investors' portfolios.
The article Will Brexit Hurt Apple's Earnings? originally appeared on Fool.com.
Andrew Tonner owns shares of Apple. The Motley Fool owns shares of and recommends Apple. The Motley Fool has the following options: long January 2018 $90 calls on Apple and short January 2018 $95 calls on Apple. Try any of our Foolish newsletter services free for 30 days. We Fools may not all hold the same opinions, but we all believe that considering a diverse range of insights makes us better investors. The Motley Fool has a disclosure policy.
Copyright 1995 - 2016 The Motley Fool, LLC. All rights reserved. The Motley Fool has a disclosure policy.