Will Apple, Inc.'s Smartwatch Sales Decline This Year?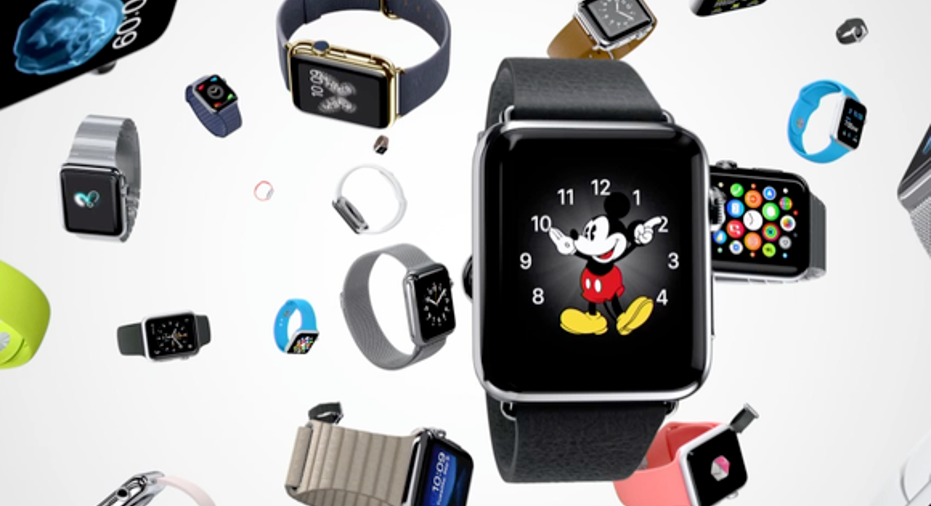 Apple is well known for its success with launching products -- particularly since it introduced the iMac. The iMac, iPod, iPhone, and iPad all turned out to be important -- and in some cases, revolutionary -- product categories. Further, each product category subsequently contributed significantly to the company's bottom line in the years following their introductions.
But what about Apple's 2015-launched Apple Watch?
One well-known Apple analyst, KGI Securities' Ming-Chi Kuo, is predicting (via MacRumors) the product category's underwhelming start in 2015 continue into 2016. Indeed, he's expecting Apple Watch sales to decline this year.
Here's Kuo's reasoning.
How Apple Watch sales could decline "Apple Watch shipments will decline more than 25 percent year-over-year in comparison to 2015, according to a new research note issued by KGI Securities analyst Ming-Chi Kuo," wrote MacRumors' Mitchel Broussard on Monday.
Apple doesn't report Apple Watch unit sales. But an ongoing analysis of the company's Other Products category -- which recognizes Apple Watch revenue in addition to revenue from Apple TV, Beats Products, iPod, and more -- led Kuo to estimate the company's 2015 Apple Watch shipments at about 10.6 million units. For 2016, he predicts Apple will ship about 7.5 million units.
Kuo cites a couple of reasons for predicting a decline in Apple Watch sales in 2016.
1. Launch timing. Perhaps most important for investors to understand about Kuo's prediction is his expected decline is heavily influenced by his expectations for the timing of an Apple Watch launch. The Apple Watch 2 will launch alongside the iPhone 7 this fall, he predicts. Since the first Apple Watch was available for purchase in April of 2015, the year-over-year availability for a new model will be at a significant disadvantage if Kuo's timeline for a 2016 Apple Watch launch is correct. If the Apple Watch were launched in the fall instead of in April, the company wouldn't have as much time to sell as many of the new versions of Apple Watch as it had in the prior year, making a year-over-year comparison tough.
Apple CEO Tim Cook at an Apple product launch event. Image source: Apple.
2. Product specs. Kuo doesn't expect the version of Apple Watch unveiled this year to be significantly better than the first Apple Watch -- at least not when it comes to form factor. Mainly, Kuo only expects improvements to the device's internals "and possibly minor form factor changes," wrote Broussard about Kuo's expectations. A more extensive refresh won't come until 2017, according to Kuo.
Does Apple Watch matter?For now, Apple Watch continues to represent a very small portion of Apple's business, making it fairly unimportant to the company's results. Indeed, Apple stock arguably prices in very little -- if any -- growth across the company's entire business in the coming years. If Apple Watch takes off, then, it would mostly be a bonus for Apple shareholders.
Apple Watch. Image source: Apple.
Currently, Apple's "other products" segment represents just 5.7% of the company's total revenue, but it's worth noting that the category is growing quickly -- and this is likely attributable mostly to Apple Watch.
Revenue from other productswas up 62% in Apple's most recent quarter compared to the year-ago quarter, but if Apple Watch sales taper off ahead of a fall launch for a new version of the device, this segment's growth could stall.
Longer term, Apple shareholders are likely hoping the segment could grow to become important to the company's bottom line -- even if the stock might not price in such a scenario. An outcome like this could help the stock outperform the overall stock market over the next five years. But if Kuo is right about his prediction for the device's 2016 sales, could the category be less helpful in growing the company's revenue over the long haul than investors are hoping for?
The article Will Apple, Inc.'s Smartwatch Sales Decline This Year? originally appeared on Fool.com.
Daniel Sparks owns shares of Apple. The Motley Fool owns shares of and recommends Apple. Try any of our Foolish newsletter services free for 30 days. We Fools may not all hold the same opinions, but we all believe that considering a diverse range of insights makes us better investors. The Motley Fool has a disclosure policy.
Copyright 1995 - 2016 The Motley Fool, LLC. All rights reserved. The Motley Fool has a disclosure policy.