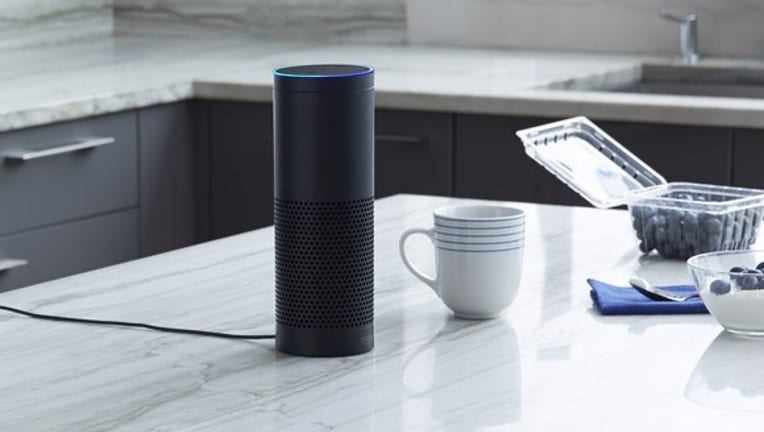 The category of home smart speaker didn't exist until the introduction of the Echo by Amazon.com, Inc. (NASDAQ: AMZN) in 2014. Since then, it has become one of the hottest categories of consumer products sold by the e-commerce juggernaut. While no one really knows how many have been sold to date, Amazon revealed in a December 2016 press release that sales of the Echo family of devices were up more than nine times over the previous year's holiday season, and millions had been sold worldwide. It also announced that devices based on its Alexa digital assistant were the top-selling products across all categories on its e-commerce website.
That kind of interest is bound to attract competition, as evidenced by the recent release of Alphabet Inc.'s (NASDAQ: GOOGL)(NASDAQ: GOOG) Home speaker powered by Google Assistant. With these two tech wunderkinds in the fray, it was only a matter of time before we saw an entry from Apple Inc. (NASDAQ: AAPL). While Apple is typically not the first to market with a device, it has been remarkably consistent in introducing a high-end product that sets the bar higher for the competition. Recent rumors suggest that the launch of an Apple smart speaker is imminent.
Is Echo about to get competition from Apple? Image source: Amazon.
Apple rumors
Stories have circulated that Apple has been working on the project for years. The latest version gives the company an "over 50 percent chance" of releasing a Siri-based device at Apple's WWDC developer's conference in June. This estimate comes courtesy of a research note from KGI Securities analyst Ming-Chi Kuo that MacRumors.com reported on.
Kuo also posited that the product would support AirPlay and have "excellent acoustics performance" with one woofer and seven tweeters." Considering Apple's historical pattern, any smart speaker would likely be a top-of-the-line device, and it would make sense that it would incorporate the sound technology Apple acquired from Beats. Kuo also suggested that the device would be positioned for the high-end market, geared toward a better entertainment experience, and set at a higher price point than competitors.
Well-known Apple blogger Sonny Dickson also believes the device will debut at WWDC. He described the device as having a Mac Pro-like concave top with built-in controls and a "fat" body, like Google Home, with a mesh covering. These details were purportedly provided by an Apple insider.
Similar to rival entries, the Apple device will likely be able to control smart home products, play music, and answer questions. This would be the perfect addition to the Apple Home Kit, providing a voice-activated controller to its home automation offerings.
Google Home was the latest to enter the fray. Image source: Google.
Investor takeaway
If Apple were to release such a device, it would represent another entry in the company's expanding ecosystem of products. It likely sees this as a defensive move, designed to keep competing offerings out of the homes of its loyal customers. This would also provide Siri's artificial intelligence with another way to interact with Apple's customer base in its ongoing quest for knowledge, since AI improves the more it's used.
You will recall that Apple recently made it possible to interact with Siri on Mac devices, so there's also likely a larger plan to have Siri at the heart of every Apple product, accepting voice commands across its array of devices.
Apple just reported quarterly revenue of nearly $53 billion and $11 billion in net income, so even a high-end home smart speaker is not going to add meaningfully to that amount.There shouldn't be any illusions that this will compensate for slowing iPhone sales.
And these are still just rumors, so we'll have to wait and see what happens.
10 stocks we like better than AppleWhen investing geniuses David and Tom Gardner have a stock tip, it can pay to listen. After all, the newsletter they have run for over a decade, Motley Fool Stock Advisor, has tripled the market.*
David and Tom just revealed what they believe are the 10 best stocks for investors to buy right now...and Apple wasn't one of them! That's right -- they think these 10 stocks are even better buys.
Click here to learn about these picks!
*Stock Advisor returns as of May 1, 2017.
Suzanne Frey, an executive at Alphabet, is a member of The Motley Fool's board of directors. Danny Vena owns shares of Alphabet (A shares), Amazon, and Apple. Danny Vena has the following options: long January 2018 $640 calls on Alphabet (C shares) and short January 2018 $650 calls on Alphabet (C shares). The Motley Fool owns shares of and recommends Alphabet (A and C shares), Amazon, and Apple. The Motley Fool has a disclosure policy.