Will Activision Blizzard, Inc.'s Strong Earnings Streak Continue?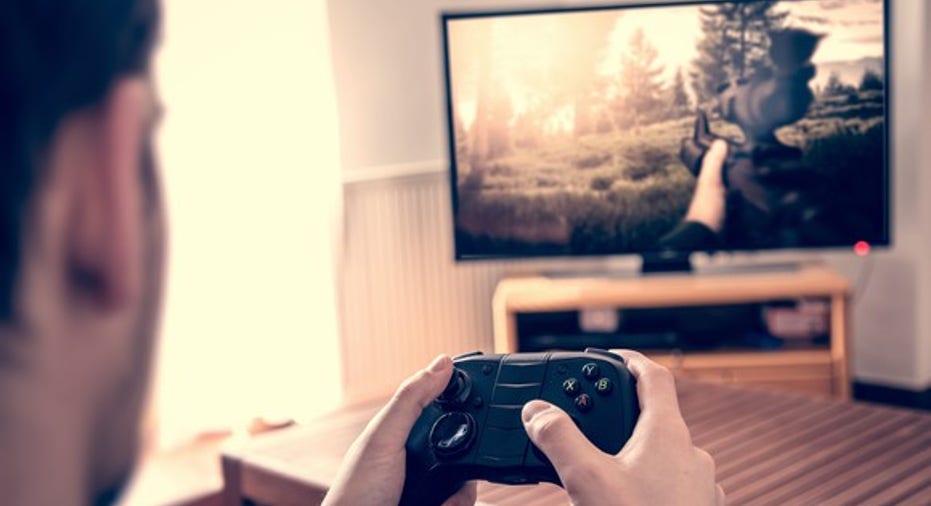 Activision Blizzard, Inc. (NASDAQ: ATVI) is scheduled to report on its fourth quarter after the market closes on Thursday, Feb. 9, and investors are hoping the company's strong earnings momentum continues. Over the past year, the Activision, Blizzard, and King Digital business units have performed extremely well as user numbers have grown and monetization strategies have improved. Here's what to look for when the results are released.
Image source: Getty Images.
What management says
Every quarter, Activision Blizzard's management gives a full financial outlook for the following quarter for GAAP and non-GAAP (adjusted) results. Investors should first compare results to this guidance.
| Metric | Q4 2016 GAAP Guidance | Q4 2016 Non-GAAP Guidance |
| --- | --- | --- |
| Net revenues | $1,856 million | $1,856 million |
| Operating margin | 12% | 26% |
| Earnings per share | $0.05 | $0.40 |
Data source: Activision Blizzard Q3 2016 earnings report.
Beyond these numbers, there are also a few key trends to watch.
What to watch in player engagement
Revenue and earnings can be choppy in the video game business, but if you can keep players constantly engaged, it's a positive trend for the business long term.
Monthly active users (MAUs) is the first gauge to examine in the earnings presentation. Last quarter, Activision had 46 million MAUs, Blizzard had 42 million, and King Digital had 394 million. If those figures continue to trend higher, it would be a good sign for the business.
Digital revenues are also a key metric because digital purchases show progress in advancing mobile revenues and digital downloads on consoles. In the third quarter, digital revenues were over $1.3 billion, up 43% year over year excluding King Digital and up 114% when you include King Digital. Look for more momentum as management figures out ways to advance its leadership position in the digital age.
It's a small business today, but keep an eye on Major League Gaming and Call of Duty World League as drivers of engagement. Last quarter, the company reported 50 million Facebook views from the premium content, hitting 11 million users on its best day. The MLG Vegas event took place from Dec. 16 to 18 and included $100,000 in prizes for Call of Duty and Overwatch teams, which should help grow viewership. Engagement from this hardcore gamer crowd is key for the company's health.
Can Activision Blizzard continue to hit on all cylinders?
Momentum has never been stronger for Activision Blizzard as consolidation in the video game industry converges with a booming user base. The company has emerged as a clear leader in the market, and with successful strategies to keep players engaged and purchasing digital content, the momentum is likely to continue.
Strangely enough, the mobile and digital age that scared investors away from video game stocks a few years ago may now be Activision Blizzard's biggest strength. On Thursday, we'll see if the operational momentum continues.
10 stocks we like better than Activision Blizzard When investing geniuses David and Tom Gardner have a stock tip, it can pay to listen. After all, the newsletter they have run for over a decade, Motley Fool Stock Advisor, has tripled the market.*
David and Tom just revealed what they believe are the 10 best stocks for investors to buy right now... and Activision Blizzard wasn't one of them! That's right -- they think these 10 stocks are even better buys.
Click here to learn about these picks!
*Stock Advisor returns as of January 4, 2017
Travis Hoium has no position in any stocks mentioned. The Motley Fool owns shares of and recommends Activision Blizzard. The Motley Fool has a disclosure policy.