Will a Stabilized PC Market Make This High-Dividend Yielder More Attractive?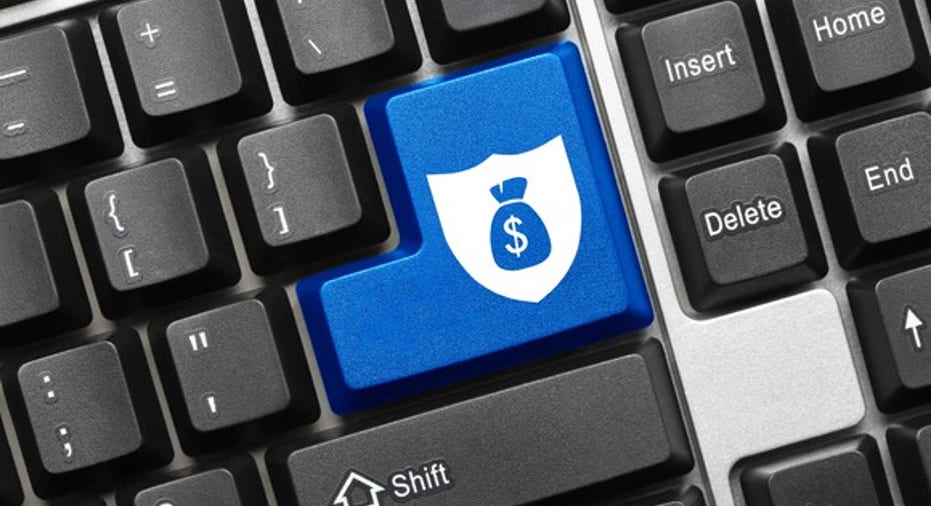 Image source: Getty Images.
To say the PC market is struggling is an understatement. Under the threat of mobile computing substitutes -- smartphones and tablets -- the PC market has posted four consecutive quarters of double-digit declines. International Data Corporationnow forecasts total portable and desktop shipments to total 255.6 million this year, down 7.3% from last year's total.
This forecast is most notable because it represents a decrease from IDC's earlier estimates. In March, the analyst firm estimated worldwide PC sales of 260.9 million this year. The 2% decrease in the forecast does make sense in light of the market's contracting at a 12.5% clip in the first quarter, higher than the 11.3% drop forecast by IDC.
However, for investors looking for value in this beaten-down sector, IDC's newest forecast brings faint glimmers of hope.
Stabilization on the horizon
For years, investors have wondered where the floor is in this shrinking market. According to IDC, the market appears to be very close to stabilization. IDC forecasts total PC shipments to total 249.5 million in 2020, down only 0.5% from 2016's forecast total. In emerging markets, IDC estimates portables (notebooks) and desktop shipments combined will increase during this time frame.
This is good news for companies tethered to the PC market. Last year, Hewlett-Packard Company decided to split off the company's higher-growth assets to Hewlett-Packard Enterprise Co. while the company's PC and printing businesses would remain under the current company. By doing so, then-CEO Meg Whitman hoped to unlock value from enterprise sales by removing PC-related headwinds.
If there was any confusion which business had a better outlook, Whitman answered it by taking over at HPE while Dion Weisler took the reins at the current company, renamed HP Inc. . However, value investors may be overlooking a mispriced stock by focusing on Hewlett-Packard Enterprise.
HP Inc. is priced for disaster
Hewlett-Packard Inc. is currently priced for Armageddon. The stock currently trades at a forward price-to-earnings ratio of 8 with analyst consensus earnings of $1.60 at the midpoint. For comparison, the S&P 500 is trading at a forward PE ratio of 18. Also in the plus column, Hewlett-Packard's above-average dividend yield of 3.7% is nearly double the S&P 500's yield.
It stands to reason the company should trade at a discount to the overall market: In the six months since the split, Hewlett-Packard's revenue has decreased 11% with notebooks and desktop sales nearly 55% of HP's top line both falling during that period. A stop in the PC slide would be good news. HP's other divisions, most notably printing and supplies, are positively related to the PC market so stabilization should positively affect the company's full operations.
But more than just seeking stability, Hewlett-Packard Inc. is dedicated to growing its bottom line: In the six months after the split, the company repurchased more than $1.1 billion in stock, nearly 5% of its current market capitalization. In the last year the company has lowered its outstanding share count by 105 million shares. Additionally, the company expects to cut nearly $1 billion of operational costs this fiscal year. Both moves should increase HP's earnings per share metric. Look for the dividend and share buybacks to continue. Hewlett-Packard is dedicated to returning cash to shareholders with a target range of 50%-75% of free cash flow to be returned to investors.
Make no mistake, IDC's forecast doesn't paint a picture of a growth industry, and it's a folly to classify the results as such. However, IDC's forecast points to a stabilizing PC market and that's better news than the PC market has been experiencing. For a stock that trades at less than half the market's price-to-earnings ratio, returning cash back to investors in the form of both dividends and share buybacks, and focused on cost savings to grow its bottom line, it's possible investors are more bearish on Hewlett-Packard than conditions warrant if IDC's forecast is correct.
The article Will a Stabilized PC Market Make This High-Dividend Yielder More Attractive? originally appeared on Fool.com.
Jamal Carnette has no position in any stocks mentioned. The Motley Fool has no position in any of the stocks mentioned. Try any of our Foolish newsletter services free for 30 days. We Fools may not all hold the same opinions, but we all believe that considering a diverse range of insights makes us better investors. The Motley Fool has a disclosure policy.
Copyright 1995 - 2016 The Motley Fool, LLC. All rights reserved. The Motley Fool has a disclosure policy.