Will 2017 Be Philip Morris International, Inc.'s Worst Year Yet?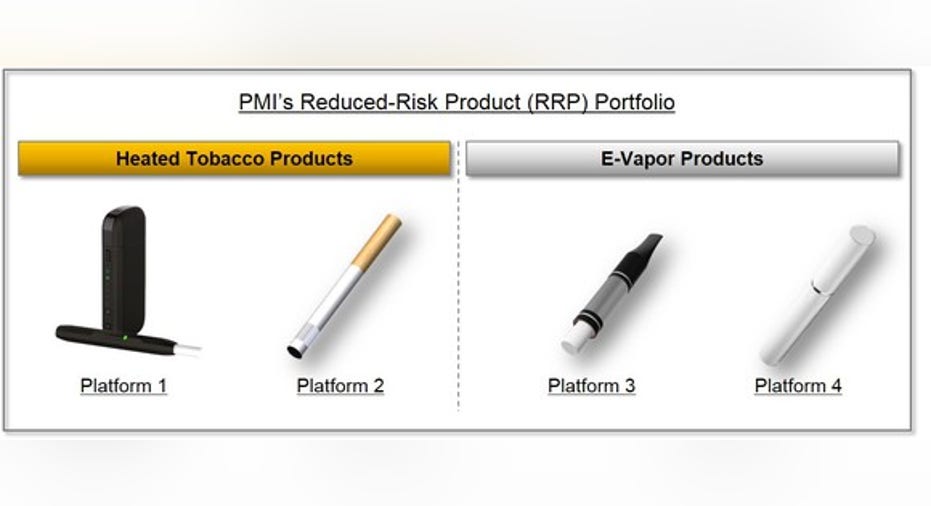 It's no secret that the tobacco industry has gone through dramatic upheavals over the years, and that's been especially true recently in locations outside the U.S. market. Globally, Philip Morris International (NYSE: PM) has to deal with dozens of different regulators in order to make the most of its market opportunities in the countries it serves, and the financial complexities that a multinational has to deal with also leave the tobacco giant exposed to additional risk. In many ways, 2017 looks like it will provide a continuation of some of the issues that have held Philip Morris back in the past. Let's take a look at what might happen that could make 2017 the worst year ever for Philip Morris.
Image source: Philip Morris International.
Will dollar strength return?
The biggest enemy for Philip Morris' earnings in recent years has been the strength of the U.S. dollar. In 2014 and 2015, the currency markets saw a dramatic shift, and most foreign currencies weakened compared to the greenback.
That posed problems for Philip Morris. Because it's based in the U.S., it reports its financials in dollars. But weak currencies outside the U.S. meant that the company's foreign-currency revenue and profit were worth a smaller number of dollars. In 2015, those impacts cost Philip Morris an average of more than $1 billion in lost revenue every quarter, and more than $1 per share in earnings over the full year.
The dollar's upward move slowed down in 2016, but it reawakened with a vengeance in the last two months of the year following the U.S. presidential election. Moreover, with the Federal Reserve having raised interest rates in December, the dollar looks more attractive compared to the many foreign countries that are easing their monetary policies rather than tightening them. If the dollar's strength continues, it could once again start eating into Philip Morris' results.
Can Philip Morris International's dividend grow?
On a related note, Philip Morris is also suffering a crisis of confidence among dividend investors. On one hand, the company has sustained an impressive dividend yield of between 4% and 5%, and it has continued its streak of consecutive increases in its annual dividend that go all the way back to when it first traded publicly as a separate entity back in 2008. However, for the past two years, Philip Morris' dividend growth has slowed. Shareholders have had to content themselves with just a 2% rise in 2015 and 2016.
Even with those small raises, Philip Morris currently has an extremely high payout ratio. The company pays out 98% of its earnings in the form of dividends, a rate that raises concerns about its ability to sustain current dividends, let alone keep increasing them year after year. A slump in earnings -- either because of the strong dollar or fundamental business issues -- could threaten the dividend.
Reduced-risk products are on the line
Finally, Philip Morris has taken a big gamble that it hopes will pan out. The company's efforts to emphasize reduced-risk products culminated in late 2016 in Philip Morris' application to the U.S. Food and Drug Administration for approval for its iQOS heat-not-burn tobacco technology. The iQOS device uses specially formulated tobacco HeatSticks, allowing users to inhale vapor produced from heating the tobacco. The company believes that iQOS offers a unique user profile that liquid-based e-cigarettes can't match, and early success in Japan and certain test markets in Europe demonstrates customer willingness to adopt iQOS technology.
An FDA approval for iQOS would be huge for Philip Morris, essentially putting a stamp of acceptance on its corporate philosophy toward reduced-risk products. A rejection, however, would call Philip Morris' entire strategy into question. With so much at stake, it's uncertain whether Philip Morris can expect a friendly response from the FDA. Any misstep could have dramatic implications for the company's path going forward.
2017 has plenty of potential for Philip Morris International, and despite the issues above, there are reasons for optimism. Nevertheless, if these key factors go wrong for the company, 2017 could be one of the worst years Philip Morris has ever faced.
10 stocks we like better than Philip Morris International When investing geniuses David and Tom Gardner have a stock tip, it can pay to listen. After all, the newsletter they have run for over a decade, Motley Fool Stock Advisor, has tripled the market.*
David and Tom just revealed what they believe are the 10 best stocks for investors to buy right now... and Philip Morris International wasn't one of them! That's right -- they think these 10 stocks are even better buys.
Click here to learn about these picks!
*Stock Advisor returns as of January 4, 2017
Dan Caplinger has no position in any stocks mentioned. The Motley Fool has no position in any of the stocks mentioned. The Motley Fool has a disclosure policy.