Will 2017 Be Home Depot Inc.'s Best Year Yet?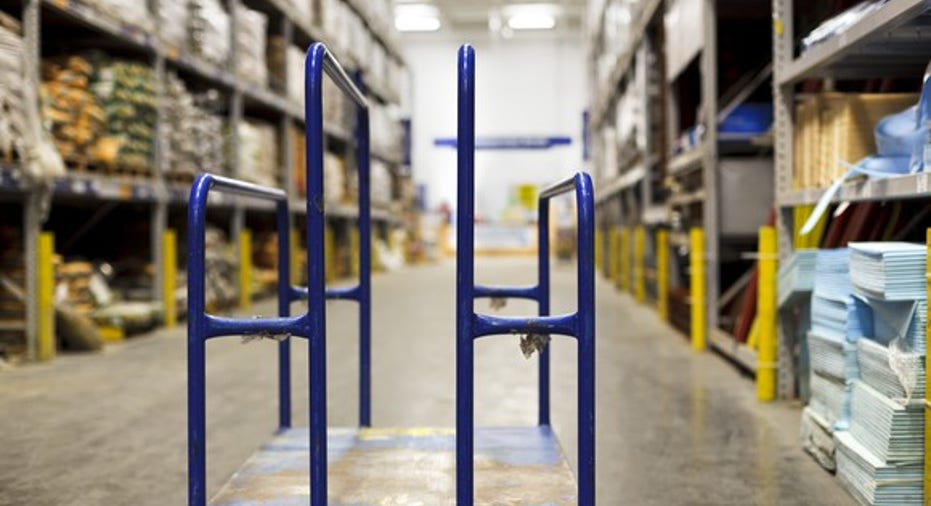 Home Depot (NYSE: HD) shareholders might be left scratching their heads when reviewing the stock's 2016 performance. The home improvement giant logged market-thumping sales and profit growth -- yet it is one of the worst-performing members of the Dow, having ticked up by just a few percentage points.
The good news is that underperformance, combined with solid operating and financial trends, could set the stage for a banner year ahead for both the business and the stock.
Recent business trends
After all, retailing trends are as strong as they've ever been. Sales growth last quarter accelerated to a 6% pace from 5%, which trounced rival Lowe's (NYSE: LOW) 3% uptick.
Image source: Getty Images.
Sure, Home Depot isn't enjoying the 4% traffic boost it saw over much of the last two fiscal years. In fact, the metric is running at closer to 2% these days. However, improving market share with respect to professional customers completely offset that weakness. These shoppers spend far more than the company average -- over $900 per transaction in many cases -- and so even a small increase in demand from them translates into significant gains. Last quarter these high-dollar transactions spiked by 11% and made all the difference in Home Depot's market-beating growth.
Thanks to these gains, Home Depot is on track to expand revenue by 6% as earnings jump 16%. These top- and bottom-line numbers match up almost exactly to 2015's result, but investors are responding in a much different way right now. While 2015's performance helped send shares 25% higher last year, this year's figures have resulted in an insignificant increase. In other words, Home Depot is getting cheaper relative to its (rising) earning power.
Capital allocation tailwind
The company is generating tons of excess cash, and that success should power improving returns for investors in 2017. Operating cash flow through the first nine months of the year reached $7.9 billion, compared to capital expenditure requirements, including store improvements and online infrastructure upgrades, of just $1.1 billion. The huge gap between those figures helped fund nearly $5 billion of stock repurchases and $2.6 billion of dividend payments.
Home Depot should make heavy use of both capital return channels for investors next year. Management targets a dividend payout of 50% of earnings. That's more generous than Lowe's 35% target and it implies that the retailer will boost its dividend by about 17% next year following this year's 17% increase and last year's 26% spike.
Shareholders can also depend on a sinking share count to goose per-share earnings. Home Depot just raised its 2016 stock buyback target to $7 billion from $5 billion. In 2016, that spending helped produce a 17% jump in earnings per share even though overall profits rose by just 12%. Look for a similar smart use of capital to lift results in 2017.
A bright future
CEO Craig Menear and his executive team see 2017 as a stepping stone to several major operating achievements. Sales should pass a $100 billion annual pace by fiscal 2018 -- up from $88 billion in 2015. That record is even more impressive when you consider that Home Depot, unlike Lowe's, isn't aggressively expanding its store base and so must rely on increasing comps to deliver its revenue gains.
Image source: Home Depot investor presentation.
At the same time, profitability should expand to around 15% of sales from 13% last year to almost double Lowe's result. The same trend holds for return on invested capital, which will likely hit an incredible 35% sometime in the next year or so.
Eventually, investors should respond to those improvements by assigning Home Depot the premium valuation it deserves. The two stocks have tracked each other closely over the past 12 months, and Lowe's is valued at a pricier earnings multiple than Home Depot right now. That doesn't guarantee a better year for Home Depot shareholders in 2017, but it does put them in a better position to reap market-beating gains over the long term.
10 stocks we like better than Home Depot When investing geniuses David and Tom Gardner have a stock tip, it can pay to listen. After all, the newsletter they have run for over a decade, Motley Fool Stock Advisor, has tripled the market.*
David and Tom just revealed what they believe are the 10 best stocks for investors to buy right now... and Home Depot wasn't one of them! That's right -- they think these 10 stocks are even better buys.
Click here to learn about these picks!
*Stock Advisor returns as of Nov. 7, 2016
Demitrios Kalogeropoulos owns shares of Home Depot. The Motley Fool recommends Home Depot. Try any of our Foolish newsletter services free for 30 days. We Fools may not all hold the same opinions, but we all believe that considering a diverse range of insights makes us better investors. The Motley Fool has a disclosure policy.