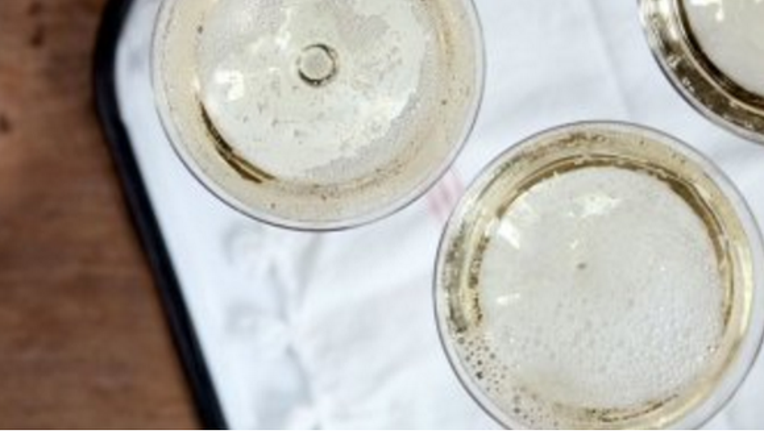 Whole Foods hopes that it will have reason to celebrate in 2016. Image: Whole Foods Market.
One of the most positive things to happen toWhole Foods Market, in 2015 was the conclusion which seemed to coalesce in the minds of analysts, investors, and company management as the year wore on, which can be distilled as follows: "Something has to change."
If in 2014, it became apparent that the likes of Kroger Co. and Wal-Mart Stores possess the means to eventually commoditize vast tracts of the natural and organic foods landscape, 2015 may be the year in which Whole Foods pushed back against a possible waning into irrelevancy.
The most visible action taken this year by Whole Foods management to change the company's near-term fortunes is the development of the "365 By Whole Foods Market" concept stores, of which 13 will be launched over the next two years. As has been widely covered in the financial press, these stores are meant to combine an advanced technological shopping experience with lower price points, in a retail environment offering fewer, curated products.
While company executives have admitted that there is "no silver bullet" to recapturing market share and rejuvenating same store sales, the "365" stores are emblematic of Whole Foods' overall approach to its dwindling growth.
These locations will be drastically different from the current high-end Whole Foods shopping experience, and can, if you like, be thought of as a hedge against the existing revenue model. But they also represent back-to-basics thinking. Smaller footprint venues, sporting a more thoughtful selection, provide a simplified experimental laboratory which the company can use to test new ideas and product mixes.
The willingness to go to a simplification in retail strategy, cloaked in a guise of innovation, is also evident in Whole Foods' handling of technology. As it's upgraded its point of sale and labor scheduling systems this year, the grocer has embraced incremental technology opportunities. In particular, Whole Foods has invested heavily in its relationship with the app-driven grocery delivery serviceInstacart. In June, the company reported that it was averaging $1.5 million per week in Instacart sales. On the company's most recent earnings call last month, co-CEO John Mackey noted that the latest four-week average is closer to $2.5 million.
Now, if you do the math, $2.5 million per week works out to only $130 million in Instacart-driven revenue each year. That's just under 1% of Whole Foods' $15.4 billion in annual sales. But consider that the average check on an Instacart transaction in some company stores is closing in on $100. Or that the market for online retail grocery sales could grow to $100 billion in under 10 years, as Mackey recently pointed out. Or that this $130 million in revenue has sprouted from $0 in just 15 months.
During 2015, Whole Foods vigorously marketed the new produce standards it introduced at the end of last year, and continued to reach customers through its "Values Matter" campaign, the next phase of which will occur in digital format. Again, the principle of simplification, here manifested as the differentiation of Whole Foods' product quality and sourcing standards, isn't glamorous work, but it's essential to resetting the company's revenue curve.
We've seen in the example of McDonald's Corporation , another high-quality company struggling to reignite revenue, that perception can race ahead of reality. The confidence that shareholders have displayed in McDonald's approach to its turnaround in 2015 has fueled a return in company stock that will exceed 30% for the year, despite a still marginal improvement in sales.
Fast-forwarding 12 months, Whole Foods would love to declare 2016 a great year based on its stock price, and investors who have suffered through 2015 would also love to participate in a quick trend reversal like McDonald's. This isn't outside the realm of possibility, if the market takes note of Whole Foods' blocking and tackling -- basic retail stuff, as the management team pointed out on its most recent earnings call.
Mackey enveloped all this strategy during the same call as follows: "Our strategy revolves around leading a race to the top in terms of a differentiated customer experience, continuing to raise the bar on quality and selection, providing new levels of transparency and accountability, and leveraging technology to deliver an improved shopping experience."
If you strip away the metaphors and corporate speak from this statement, you're left with a handful of extremely simple concepts. Whole Foods is promising to instill life in the things that made it such a phenomenal retail leader in the first place: a unique customer experience, higher-quality products and wider selection within a narrow slice of the overall grocery market, transparent standards, and technology in service of that unique shopping trip. If 2016 is really going to be about this type of blocking and tackling, current shareholders should be all in.
The article Will 2016 Be Whole Foods Market, Inc.'s Best Year Yet? originally appeared on Fool.com.
John Mackey, co-CEO of Whole Foods Market, is a member of The Motley Fool's board of directors. Asit Sharma has no position in any stocks mentioned. The Motley Fool owns shares of and recommends Whole Foods Market. Try any of our Foolish newsletter services free for 30 days. We Fools may not all hold the same opinions, but we all believe that considering a diverse range of insights makes us better investors. The Motley Fool has a disclosure policy.
Copyright 1995 - 2015 The Motley Fool, LLC. All rights reserved. The Motley Fool has a disclosure policy.