Will 2016 Be The Home Depot Inc.'s Best Year Yet?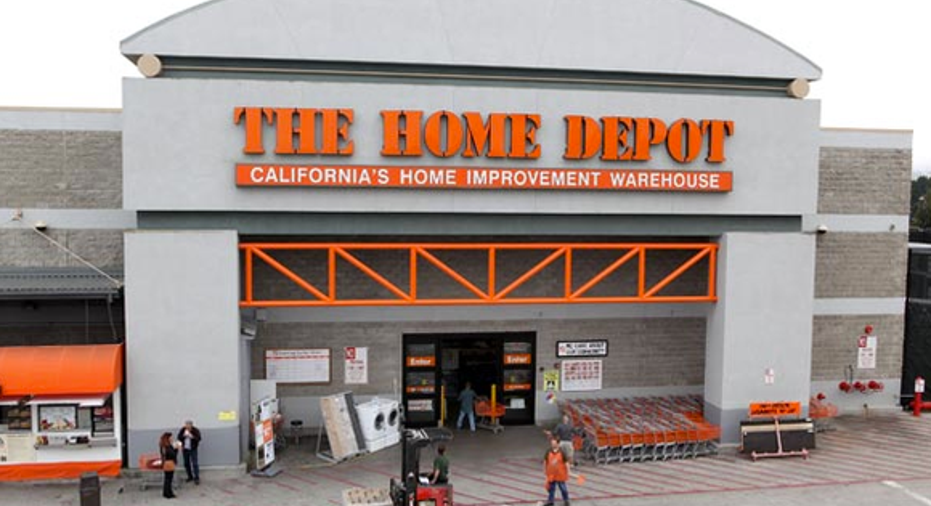 Image: Home Depot.
Home-improvement giant Home Depot has enjoyed an extremely good 2015, with its stock climbing 27% for the year, and more than doubling the returns that rival Lowe's has posted in 2015. With the momentum that Home Depot has built up, it's reasonable for shareholders to wonder whether 2016 could be an even better year for the company. Let's take a closer look at whether 2016 could be Home Depot's best year yet.
Will the housing market remain strong?Home Depot has clearly benefited from the recovery in the housing market, with conditions in many local markets starting to approach, or even exceed, their best levels during the housing boom in the mid-2000s. Now that the Federal Reserve has started raising interest rates, some housing analysts worry that the impact on the mortgage-rate market could eventually start to moderate the recent gains in home prices.
So far, though, mortgage rates haven't reacted strongly to the Fed rate hike in December, and long-term rates remain under control. For the most part, although price increases for homes have been substantial in many areas, would-be homebuyers are being more prudent about taking on mortgage debt than they have been in the past.
As a result, slight increases in mortgage rates won't necessarily have the same effect they had in the housing bust. Moreover, many analysts believe that millennials might start finally becoming more excited about homeownership, adding further demand to the market.
Home Depot has put itself in a position to benefit from the housing industry, having gone beyond its initial do-it-yourself focus to embrace the professional contractor community, and ensure that Lowe's can't monopolize a key segment for the business. If the housing market keeps pressing forward, then it could support a new push to all-time record highs for the stock in 2016.
Traffic trends continue to rise Home Depot's strategic vision has led to consistent growth in 2015, and all signs appear to support further gains in key business metrics for 2016. In its most-recent quarter, Home Depot saw comparable-store sales climb 7.3%, accelerating from the already robust pace in the previous quarter, and reflecting strength throughout Home Depot's product categories and geographical reach. The company booked 371 million transactions during the quarter, growing more than 4%.
Many once believed that the rise of online retail would eventually hurt Home Depot, but so far, that hasn't been the case. Home Depot has invested substantially in its e-commerce presence, giving customers options to have products shipped to local stores for pick-up, or delivered directly to their locations. With functionality in its mobile apps and online website that maximizes the potential for doing business in whatever way customers want, Home Depot has set itself up to stay ahead of Lowe's in the home-improvement industry, and maintain its leadership going forward.
Internal corporate management is shareholder-friendlyEven as top-line results have been good, Home Depot has demonstrated discipline in its internal finances and operations. Expenses have risen at a slower pace than revenue growth, allowing Home Depot to expand its margins and improve its profitability. The company has done a good job of sharing that bounty with its investors, having boosted its dividend by double-digit percentages in 2015, and with expectations building that it will do so again in 2016.
Home Depot pays a better dividend yield than Lowe's, making it more attractive to dividend investors. Combined with an expected total of $7 billion of stock repurchases, Home Depot is doing everything it can to support its stock, and treat shareholders well.
The year 2015 was another record setter for Home Depot, as its stock kept hitting all-time highs throughout the year. With favorable conditions in its key markets, and an ongoing track record of good execution, Home Depot has every opportunity to make 2016 its best year yet.
The article Will 2016 Be The Home Depot Inc.'s Best Year Yet? originally appeared on Fool.com.
Dan Caplinger has no position in any stocks mentioned. The Motley Fool recommends Home Depot. Try any of our Foolish newsletter services free for 30 days. We Fools may not all hold the same opinions, but we all believe that considering a diverse range of insights makes us better investors. The Motley Fool has a disclosure policy.
Copyright 1995 - 2015 The Motley Fool, LLC. All rights reserved. The Motley Fool has a disclosure policy.