Will 2016 Be Philip Morris International, Inc.'s Best Year Yet?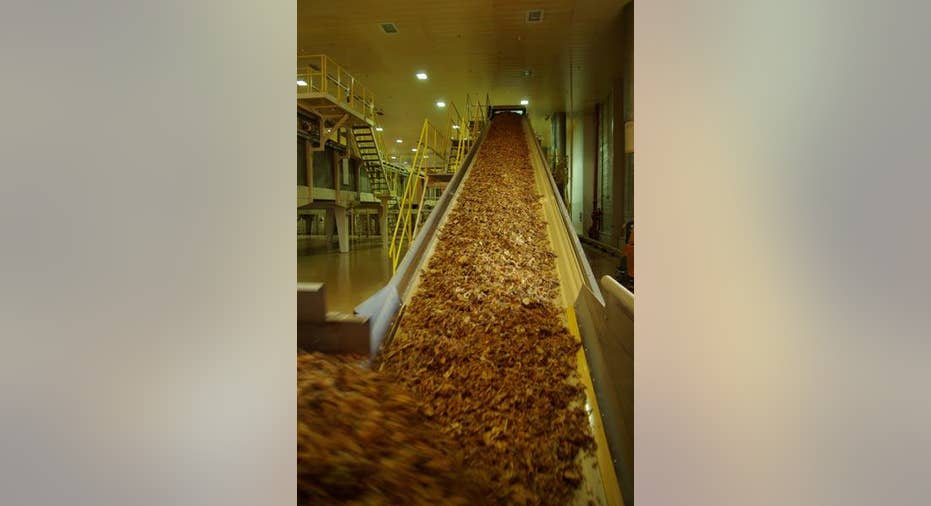 Image: Philip Morris International.
Global tobacco stalwart Philip Morris International has had a reasonably good 2015, with its stock up about 9% for the year. Yet in many ways, 2015 has been a subpar year for Philip Morris, as the company has had to deal with currency headwinds and regulatory threats that have endangered its short-term growth.
Philip Morris investors hope that the tobacco giant can take steps to make 2016 better, but will the company succeed? Let's take a closer look at whether 2016 could be Philip Morris International's best year yet.
How the dollar's strength has hidden Philip Morris International's growth What's amazing about Philip Morris' 2015 is just how well the company has held up in the face of tough conditions. On its face, revenue declines of nearly 10% for the first three quarters of the year compared to the same period in 2014 look ugly, but Philip Morris has managed to salvage its bottom line, with earnings falling just 4%.
The tobacco maker has used its strong pricing power to boost what it charges customers without losing market share to British American Tobacco and other rivals. That has been an important component of Philip Morris' ability to keep its financials from deteriorating too far. Indeed, British American Tobacco's stock price has risen just half as much as Philip Morris stock in 2015.
Moreover, the dollar's strength has eaten into Philip Morris' results more than many investors realize. Unfavorable currency shifts have cost Philip Morris more than $1 per share in earnings so far in 2015, and per-share earnings would have been almost 30% higher if the dollar had remained stable compared to 2014's figures.
The impact was even more pronounced on the revenue side, where Philip Morris lost $3.6 billion in revenue through the first nine months of the year due to the dollar. That created a 16-percentage point swing in sales growth, which would have climbed more than 6% in constant-currency terms from year-ago levels.
Most market participants believe that the U.S. dollar's strength will continue in 2016, with the Federal Reserve raising interest rates even as most other central banks look for ways to loosen their monetary policy to stimulate their respective economies. If that happens, then Philip Morris will have a tough time overcoming the impact on its sales and net income. If the dollar surprises investors by weakening, though, Philip Morris could see a huge swing in its favor.
A return to more aggressive return of capital to shareholdersAnother challenge that the dollar has created for Philip Morris is that the company has had to curtail what, in the past, has been a generous sharing of profits with investors. Dividend increases have been an annual event for Philip Morris, and until 2015, stock buybacks also composed a big portion of the money that the tobacco company returned to its shareholders. The dollar's strength changed that, leading Philip Morris to suspend its stock repurchase program, and to limit its dividend boost for 2015 to just 2%.
CFO Jacek Olczak made it clear in a presentation to investors in November that the thing that was holding Philip Morris back from stock buybacks is the currency headwind that it faces. If the currency situation returned to more favorable conditions, the company would likely reconsider new buybacks in 2016. If that were to occur, the positive momentum that Philip Morris stock has enjoyed during its history as an independent company could reestablish itself, and give investors a higher chance of seeing a better 2016.
A high bar to jump overFinally, one thing Philip Morris investors need to remember is that, to have its best year ever, the stock would have to do quite well. During 2011, Philip Morris shares climbed about 40% as the company celebrated earnings growth of 24% on a 14% climb in revenue. That year, Philip Morris actually benefited from currency impacts, which added about five percentage points to its top-line and bottom-line growth. That would be a tough result to match in 2016, especially given current conditions in the foreign-exchange markets.
With the currency situation likely to remain challenging, and the bar to overcome being so high, Philip Morris isn't likely to see its best year ever in 2016. Nevertheless, the company has kept British American Tobacco and other competitors at bay as it deals with adversity quite well. Philip Morris is setting the stage for a powerful recovery once the dollar starts behaving better -- whether that happens in the coming year, or at some point further in the future.
The article Will 2016 Be Philip Morris International, Inc.'s Best Year Yet? originally appeared on Fool.com.
Dan Caplinger has no position in any stocks mentioned. The Motley Fool has no position in any of the stocks mentioned. Try any of our Foolish newsletter services free for 30 days. We Fools may not all hold the same opinions, but we all believe that considering a diverse range of insights makes us better investors. The Motley Fool has a disclosure policy.
Copyright 1995 - 2015 The Motley Fool, LLC. All rights reserved. The Motley Fool has a disclosure policy.