Wig-wearing robber still sought in Vegas Strip casino heist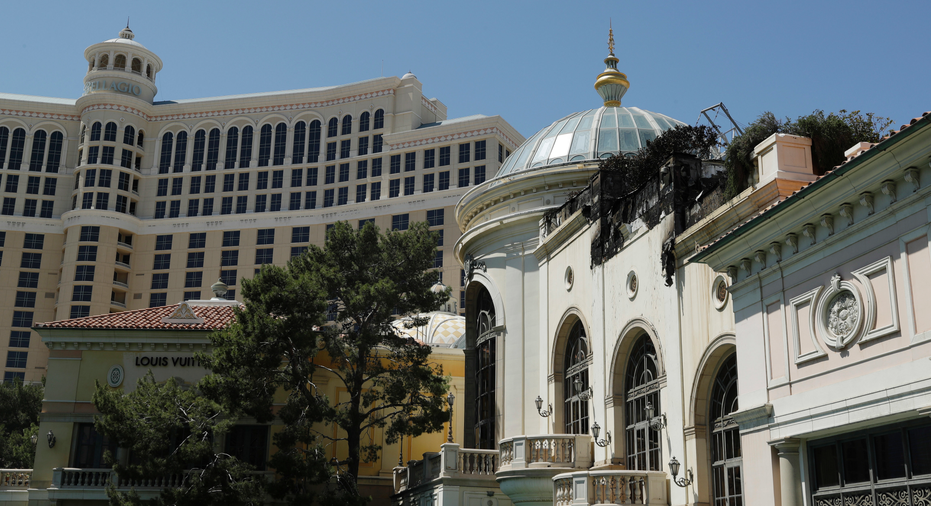 A getaway vehicle was found but a man who wore a wig and facial bandages was still sought after the armed robbery of a poker room casino cashier at the Bellagio resort, a Las Vegas police spokesman said Friday.
The silver Chevrolet Cruz was found near a gravel pit about 8 miles (13 kilometers) south of the scene of Tuesday afternoon's heist, police Officer Aden Ocampo-Gomez said.
Casino security video clips released by police on Thursday show the robber wearing a curly, blond wig beneath a dark-colored watch cap, eyeglasses, and bandages on part of his face.
Actor James Woods posted on Twitter that he was playing poker not far from the cashier, and that no one realized what happened until the robber was gone.
Ocampo-Gomez says no one was hurt, and the amount of money taken isn't being disclosed.
The video shows the robber carrying a plastic bag and dressed in jeans, sneakers and a dark jacket over a gray hooded sweatshirt. He breaks into a jog as he leaves the casino.
Ocampo-Gomez said investigators don't know if the robber was from the Las Vegas area or out-of-state.
MGM Resorts International owns the Bellagio casino-resort, known for its fountains, on the Las Vegas Strip. The company in a statement says it is cooperating with authorities.