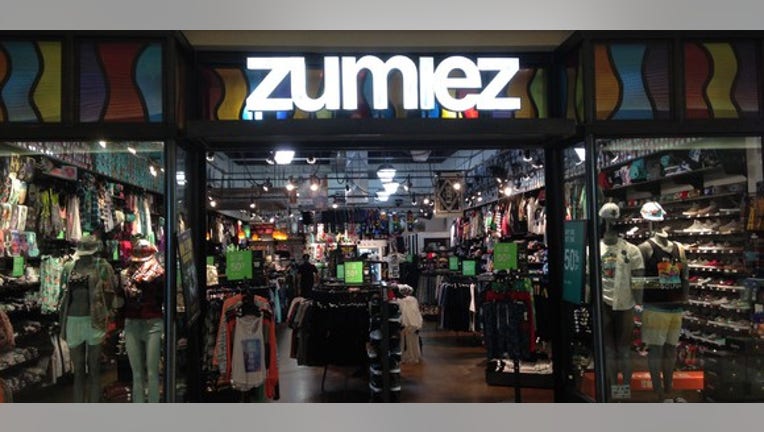 Image source: Zumiez, Inc.
What happened
Shares of Zumiez Inc. (NASDAQ: ZUMZ)rose 23.6% in the month of October,according to data provided byS&P Global Market Intelligence, after the specialty retailer revealed encouraging sales trends for September.
So what
More specifically on Oct. 5, Zumiez announced net sales for the five-week period ended Oct. 1 had climbed 11.5% year over year, to $75 million, including a 6.3% increase in comparable sales. As a result, Zumiez increased its guidance for the third quarter at the time, calling for revenue of $216 million to $217 million (up from its prior range of $209 million to $213 million) and net income per diluted share of $0.29 to $0.30 (up from previous guidance of $0.21 to $0.26)
Now what
What's more, Zumiez stock has climbedanother8% so far in November as of this writing, after the company last week announced an equally strong performance for October. For the four-week period ended Oct. 29, revenue climbed 14.4% year over year, to $55.9 million, including an accelerated 10.2% increase in comparable-store sales. As such, while Zumiez reiterated its revenue guidance for the quarter, it now expects net income per diluted share of $0.35 to $0.36.
To be fair, investors should receive more color on the underlying drivers of this strong performance when Zumiez formally releases its third-quarter results in early December. But in the meantime, as trends show improvement as we head into the crucial holiday season, it's no surprise to see investors so aggressively bidding up Zumiez stock right now.
10 stocks we like better than Zumiez When investing geniuses David and Tom Gardner have a stock tip, it can pay to listen. After all, the newsletter they have run for over a decade, Motley Fool Stock Advisor, has tripled the market.*
David and Tom just revealed what they believe are the ten best stocks for investors to buy right now and Zumiez wasn't one of them! That's right -- they think these 10 stocks are even better buys.
Click here to learn about these picks!
*Stock Advisor returns as of November 7, 2016
Steve Symington has no position in any stocks mentioned. The Motley Fool has no position in any of the stocks mentioned. Try any of our Foolish newsletter services free for 30 days. We Fools may not all hold the same opinions, but we all believe that considering a diverse range of insights makes us better investors. The Motley Fool has a disclosure policy.