Why Zoe's Kitchen Inc Stock Plummeted 17.9% in February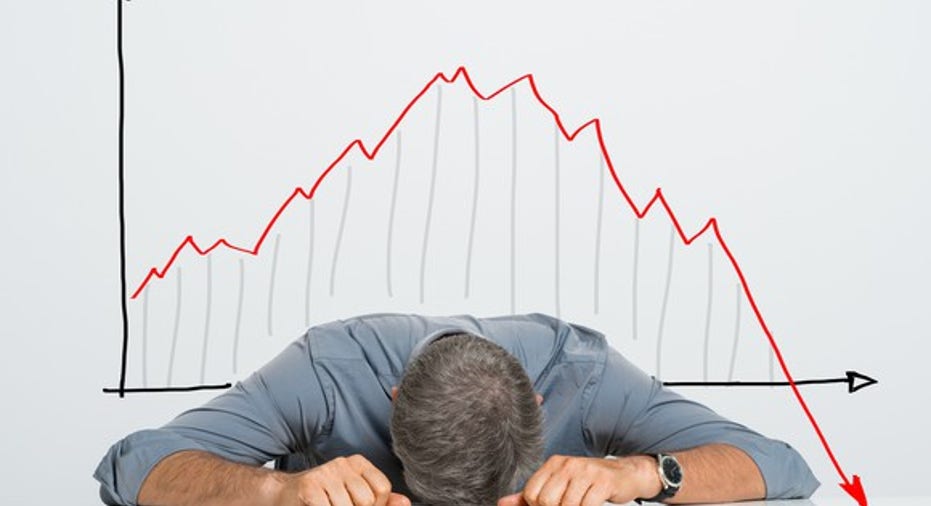 What happened
Shares ofZoe's Kitchen(NYSE: ZOES)fell nearly 18% in February, according to data provided byS&P Global Market Intelligence.
So what
The Mediterranean-inspired restaurant chain's stock took a nasty dive after reporting its fourth-quarter results on Feb. 23.
Image source: Getty Images.
While Zoe's continues to aggressively expand its store base, its comparable store sales growth has decelerated over the past year, from 8.1% in Q1 2016 to only 0.7% in the fourth quarter.
Zoe's also reported an adjusted net loss of $0.07 per share during the quarter and a 19% drop in adjusted EBITDA (earnings before interest, taxes, depreciation, and amortization), as higher labor and store operating costsdented margins.
Now what
Zoe's shares have fallen another 6% so far in March, but with the stock now down 60% from its 52-week highs in April 2016, the selling appears overdone.
Although Zoe's comp growth has meaningfully decelerated, the company has still managed positive growth at a time when many restaurant chains are struggling with declining traffic.
Moreover, the company already has several initiatives under way to boost comps in the quarters ahead, such as online ordering for catering, improvements to its mobile app, and an expanded rollout of delivery across its store base.
Most importantly, with only 207 stores as of Feb. 23 -- and a market cap of only $324 million -- Zoe's remains very early in its growth cycle. Management intends to double Zoe's restaurant count over the next four years and remains confident in its ability to ultimately operate more than 1,600 stores in the U.S. As such, patient, long-term minded investors may view the current decline in Zoe's Kitchen's stock price as an opportunity to buy into this small-cap growth story at a sizable discount.
10 stocks we like better than Zoe's KitchenWhen investing geniuses David and Tom Gardner have a stock tip, it can pay to listen. After all, the newsletter they have run for over a decade, Motley Fool Stock Advisor, has tripled the market.*
David and Tom just revealed what they believe are the 10 best stocks for investors to buy right now... and Zoe's Kitchen wasn't one of them! That's right -- they think these 10 stocks are even better buys.
Click here to learn about these picks!
*Stock Advisor returns as of February 6, 2017
Joe Tenebruso has no position in any stocks mentioned. The Motley Fool owns shares of and recommends Zoe's Kitchen. The Motley Fool has a disclosure policy.